Thanks to all the folks that weighed in on yesterday's blog post. We've decided what we're going to with that little corner in the sunroom and I can't wait to surprise you with pictures of it when we're done!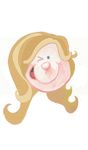 And speaking of work spaces in the works- Kev's office is already coming together, little by little, too. We like to mix things up from day to day though, so we've been taking turns working on different floors. Sometimes I blog upstairs, and sometimes he plays guitar downstairs.
He plays his acoustic guitar 99.9% of the time, but his friend Josh brought over a little Super Champ amp the other night, and he's been having a (low volume) blast playing his electric guitar through it for the past couple of days.
It wasn't that long ago that my mister's music career went from full-time, to no-time- but I'm sure it feels like forever ago to him, and I know he's felt an incredible void in his life since he stopped writing, recording, and playing for a living.
The other day he told me that he "feels music in his soul every day of his life", and I know that's true because, even though he may not know it, I notice how he gravitates to his guitar, every single chance he gets.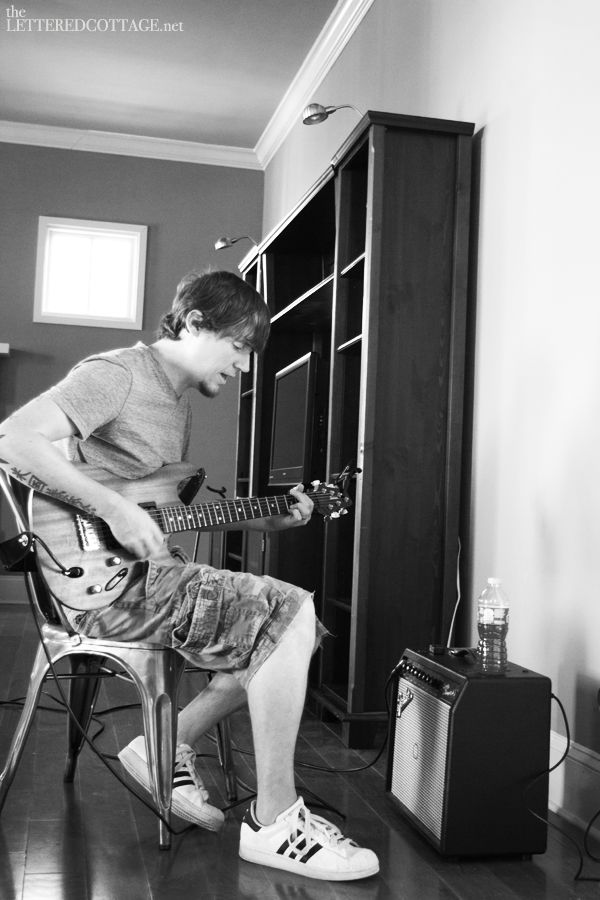 I hear him strumming it and singing at the top of his lungs, every day…most times in the bathroom, where the acoustics are the best in the house.
He's been doing a lot of praying about auditioning for the worship band at our church over that past several months. He can play and sing in front of thousands of people if he's asked to, but he's still very insecure when it comes to believing that that folks might be interested in hearing what he's saying & playing, if ya know what I mean.
When he first brought up the idea of auditioning for the church band to me, I told him I'd support his decision either way…and I meant it. Of course I'd love for him to be more involved in music again, especially if he's feeling a Calling- but obviously you can't push that kind of thing, and I knew he'd eventually figure it out.
And he eventually did.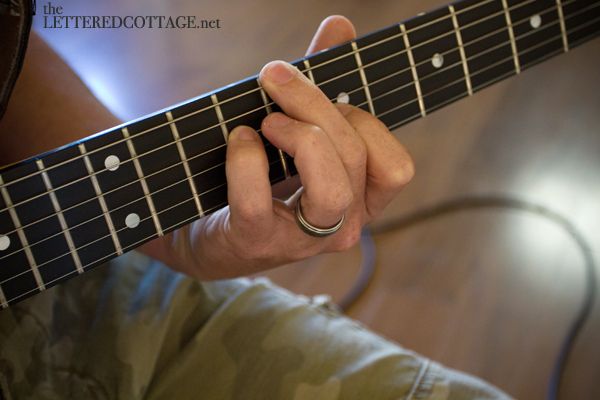 He's auditioning next Wednesday, and although I know he's feeling really nervous about putting himself out there again- I also know that the music he feels in his soul every day is a Gift…and Gifts were meant to be shared.


Get My Free E-book: 15 Common Decorating Mistakes And How You Can Avoid Them
Enter your email to download my free e-book instantly! 🙂