I'm looking forward to sharing a "room reveal" post about Kev's office/our guest bedroom in a few days, but we've still got a few things to finish up in there between now and then. In the meantime, and as promised, I thought I'd blog about the light fixtures we're using in the room. First up, the wall sconces from Schoolhouse Electric & Supply Co.
The sconces we got are called Irvine Single's and we went with a white, enamel-coated metal shades and matte bronze fixtures…
We mounted them on the walls on each side of the bed, and like I mentioned in a previous post, I had Brian the Carpenter drill out a hole in each bedside table top so that the twisty, cloth-covered cords could drop down through them. (I chose brown cords, but they come in different colors, too!) The fine folks at Schoolhouse Electric mounted the on/off switches exactly 18 inches below the bottom of each fixture so that our overnight guests could reach them, easy breezy…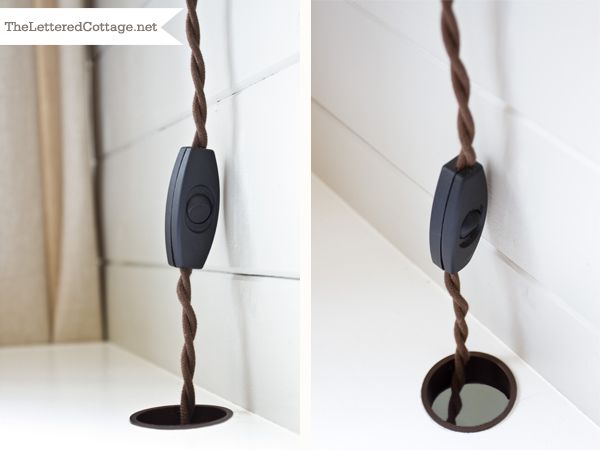 And speaking of cords n' things…the metal grommets I ordered from Mockett.com ended up doing the trick, just like I had hoped!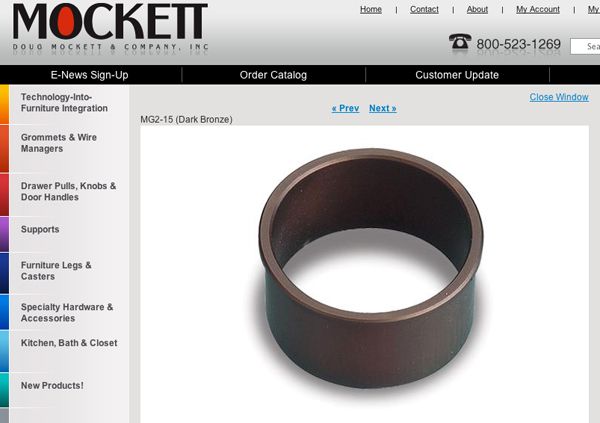 Crazy how a some of the least expensive, most un-decorative items can finish things off so nice and neat, isn't it?

PS- The winners of the Swift Driver giveaway are:
Congratulations, guys! I'll be in touch with you shortly about your prizes!
Get My Free E-book: 15 Common Decorating Mistakes And How You Can Avoid Them
Enter your email to download my free e-book instantly! 🙂