Well, we managed to check everything off our to-do list the other day…
After that, we moved onto the closet doors, and then painted and waxed our bedside tables: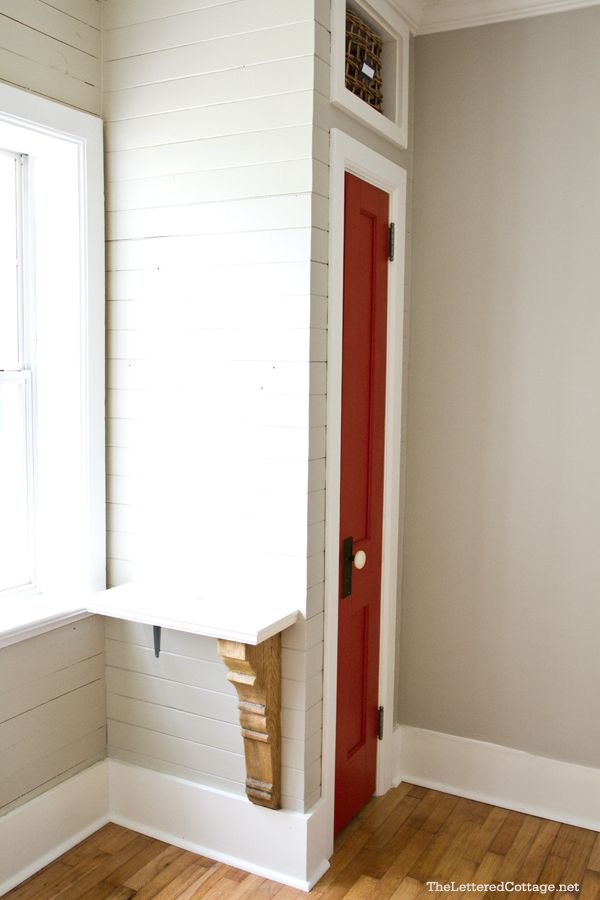 We painted the closet doors "Orchard" by Para Paints. They don't sell it in the U.S., but a sweet gal named Ashley was kind enough to mail us a sample card from Canada, and we had it colored matched. (Thank you so much, Ashley!)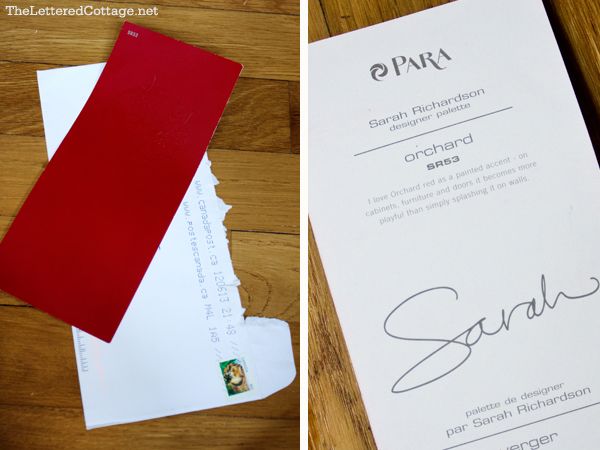 (PS- I'll include the formula we used in our room reveal post.)
We painted the bedside tabletops in "Moonlight White" (Benjamin Moore) to match the rest of the trim in the room. I wanted to use oil-based paint because it's more durable than latex, but apparently oil-based paint yellows over time, and I definitely didn't want that to happen. We ended up getting it mixed at Sherwin Williams in their Pro Classic line, in a semi-gloss finish. It dries into a super durable, enamel-like finish, and I'm really happy with how they turned out.
Since the surface of our bedside tables were made from leftover MDF, the "cord holes" (for the wall sconces we're using) ended up being kind of rough around the edges. I placed an order for two (dark bronze) metal grommets to pop down in them from Mockett.com this morning…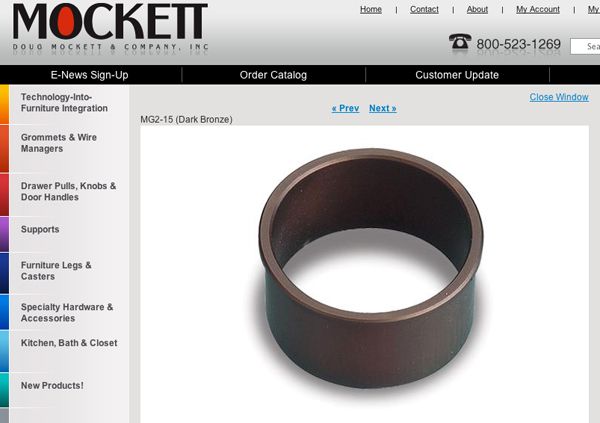 …and I'm anxious to see what those will look like once they get here. Hopefully they'll clean everything right up!
I coated our old corbels with Annie Sloan's soft wax…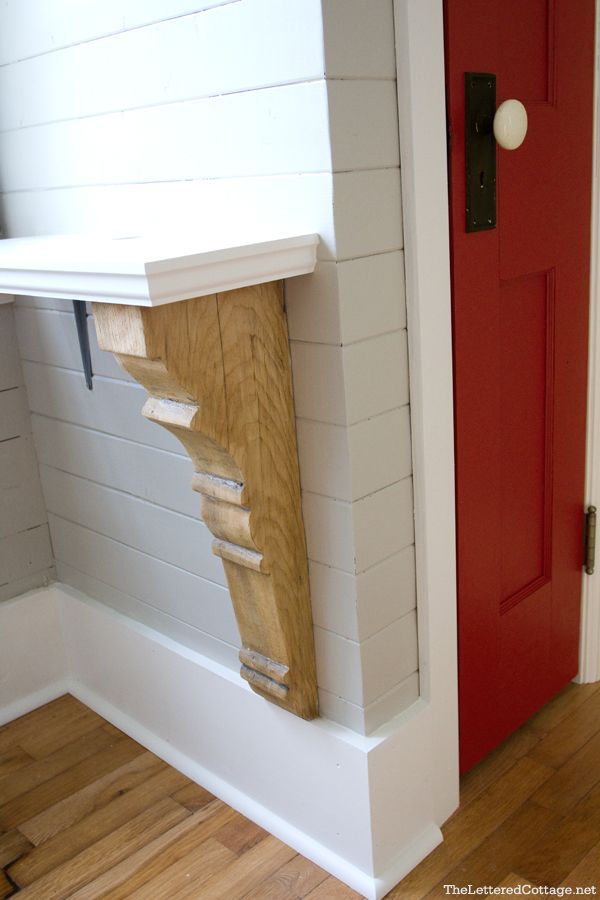 It came from my friend Shaunna's Chalk Paint shop:
And speaking of chalk paint, I'm in the middle of painting Kev's new desk with Annie Sloan's "Graphite" chalk paint right now…
When I'm finished, I'll coat it with some clear wax, then put on some dark wax to give it more of an aged look. Wish me luck- I've never excelled at applying layered finishes like these, and I really don't want to mess this one up. If all goes well, I'll be back with a post about my mister's desk soon!

Get My Free E-book: 15 Common Decorating Mistakes And How You Can Avoid Them
Enter your email to download my free e-book instantly! 🙂