The Stikwood has been stuck, y'all!
What is Stikwood? It's the world's first peel-and-stick reclaimed and sustainable wood planking. Here's a video that shows how easy it is to work with:
We didn't stick ours to a wall though. We used it to give our new cabinet and fireplace some character: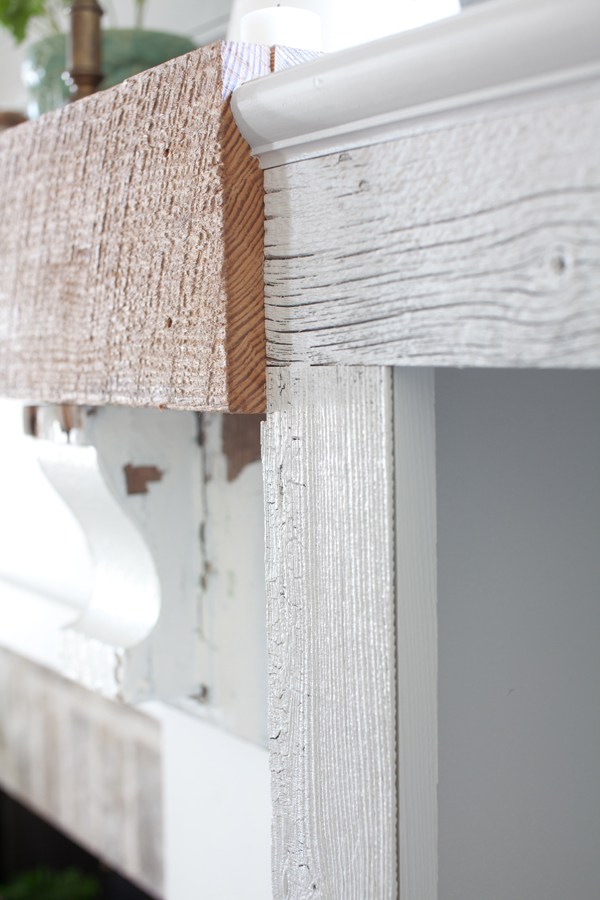 We only needed a little bit because we only stuck it to the face frame of the built-in cabinet, and in a few places on the front of the fireplace, but what a difference it made!
Here's a link to the Stikwood site if you're interested in learning more about it:

We choose the Reclaimed Weathered Wood Gray planks, and since it wasn't quite the right shade of gray, we just dry-brushed on some of our leftover Light French Gray paint. (Sherwin-Williams) I'm not sure if I'll use it on the cabinet doors yet, but I'm excited to work with the Sierra Gold planks in a couple of weeks on the sliding shutter project I've got in the works!

PS- Thank y'all for being such a bright light for Daphne last week! I'm hoping to hear an update from Three Angels this week and I look forward to blogging about her progress again real soon. XO
Get My Free E-book: 15 Common Decorating Mistakes And How You Can Avoid Them
Enter your email to download my free e-book instantly! 🙂