I started my 'Simple, With A Hearty Side Of Significant' mission by gathering up some art supplies…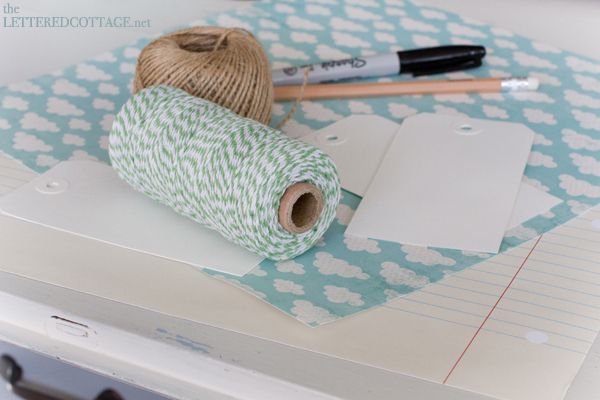 …and this sticky note set I got last year from our friends at Live-Inspired.com:
The quote inside the circle reads, "Treasure and notice today". How totally simple with a hearty side of significant is that? I love it! Reading it made writing out my notes feel even more fun, and when I was finished, I set my sights on the mail center in our neighborhood. Everyone who lives in our (rural) community picks up their mail there, so I thought it would make for a great location to surprise a few different people at one time.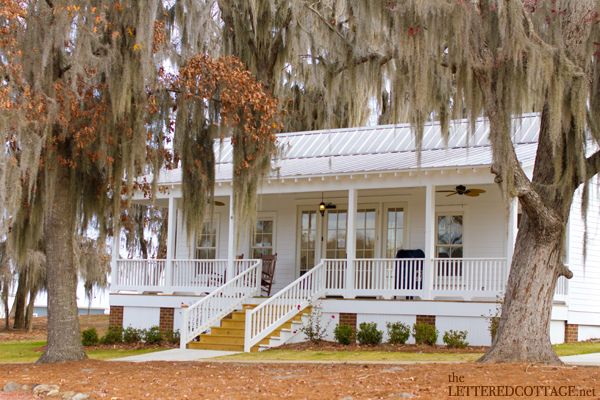 It turned out to be quite the adventure. Because I wanted the notes to be surprises, I didn't want anyone to see me leaving them. I had to be quick, quiet, and covert! I staked out the area by car first, and when I was sure that the coast was completely clear, I scurried up onto the porch and quickly scanned the area for the perfect place to hang the first of my four notes.
I hung one on the rocking chair closest to the door…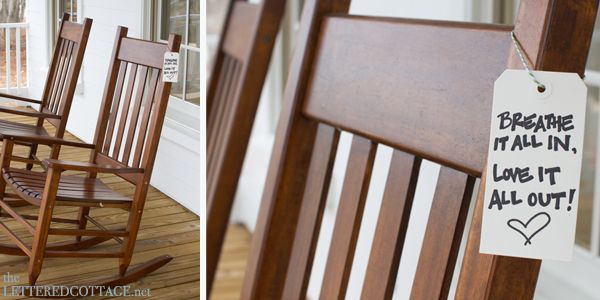 …and tied my second note onto the back door handle.
Next up, it was sticky note time. There are mailbox rooms on the left and right sides of the building, and they're separated by a center hall. I had decided the night before that I would just go with my gut and walk into one of the rooms and stick my note onto whichever mailbox my hand led me to first.
This is where the adventure started to get a little more…adventurous.
RIGHT before I stuck the sticky note to the mailbox, a mail man came walking through the door, and I panicked. I blurted out something about a "photo project" before he even asked why I was standing there with a camera in one hand and a sticky note in the other.
The next 3 minutes is sort of a blur. I think I just walked around and "worked on my photo project" while he finished up whatever it was that he had swung by to do.
I don't know why I was feeling so sweaty about the whole thing, but he didn't stay long, and I was still acting busy with my "photo project" when he turned to me on his way out the door and asked, "What kind of photo project is it?".
Oh boy.
"Uh…it's about the power of a handwritten note, and hopefully making folks smile", I blurted (again).
"Oh!", he said as he made his way out the door. (smiling!) #yay!
(Insert: "whew!" and re-cue Mission Impossible music, here.)
After that, I checked to make sure there wasn't anyone else coming, and since there wasn't, I went back to the mailbox I had chosen and stuck my sticky note on it:
The last note I wrote out involved finding a hiding spot for a "just for fun" little gift the note would lead to. I decided the note (a piece of cloud-covered paper, folded in half) should go on the bulletin board in the center hall.
The paper itself came from Hobby Lobby, and I used a Sharpie marker to write this message on the inside of it: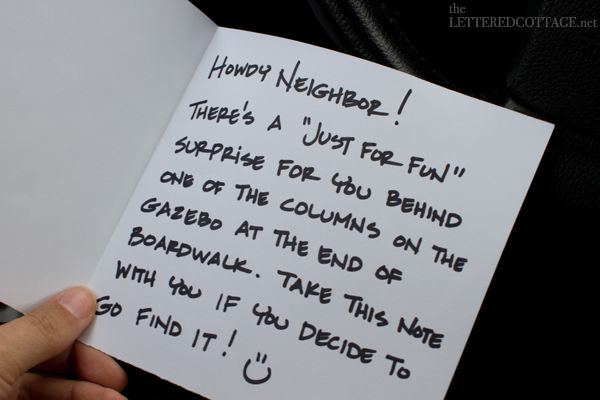 After I had it wedged into the bulletin board frame, I high-tailed it over to the gazebo to hide the surprise: a notepad, inside a zip lock bag- just in case it started to rain.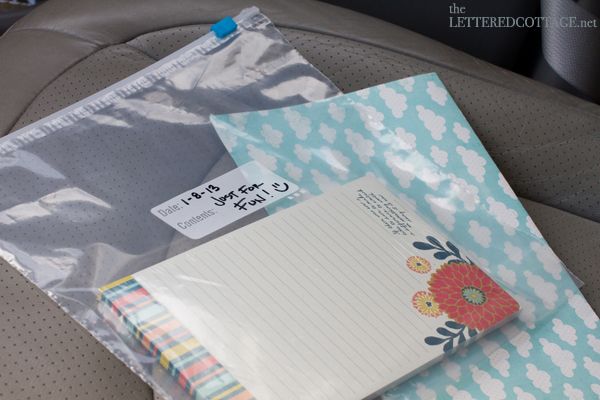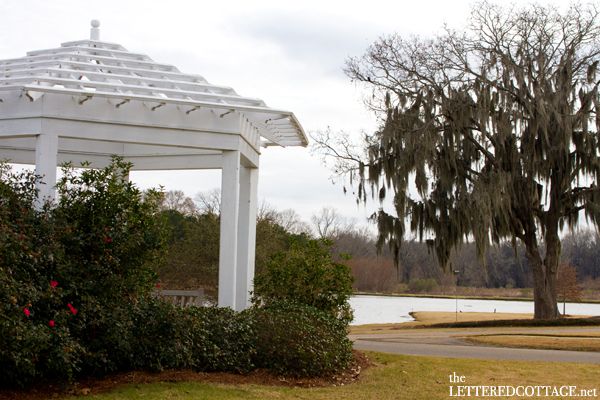 I raced home and ran upstairs to share my adventure with Kevin and Josh (who were working on their next Shoot Fly Shoot e-class at the time), and it was so much fun re-enacting the whole thing for them- ha! The experience made me feel cheerful and childlike, and I highly recommend that kind of "pausitivity"!
Later yesterday afternoon, while I was uploading all of those photos, my best friend in the neighborhood sent me a text message asking if I was involved in the shenanigans…
…and after we got done screaming back and forth, I asked her how she knew about it. She said one of our other neighbors had posted about it on Facebook, so I scooted over there to see what she had written. Her message was so kind, and I was so excited to see these photos she posted of her little boy finding the notepad: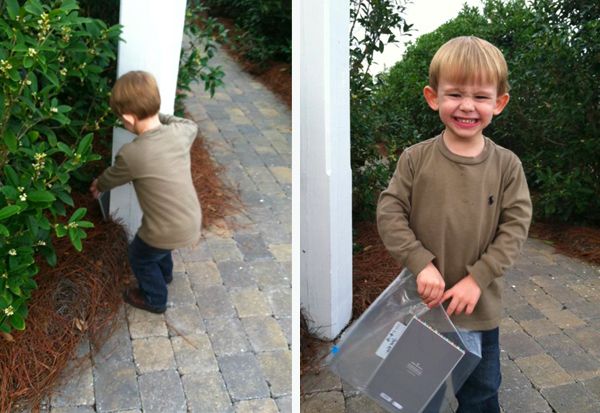 I hadn't planned to let the cat out of the bag, but I wanted to ask her permission to post her sons photos here, so I sent her a message and confessed. I'm so glad I did too, because I wound up having the most pleasant conversation back and forth with her last night, and I made a wonderful new cottage-lovin' friend in the process!
If I hadn't ever found out who found the notepad, that would've been okay too- 'cause like I said to the mailman: this whole thing was really just about the power of a handwritten note and (hopefully) making folks smile.
I started to feel a little bit uncomfortable about blogging about it because I didn't want it to come across as a "look what I did" kind of a thing. But here's why I've decided to allow myself to push the publish button on this post.
My blog is my playground, and passion pushes my swing posts. Sharing and discovering fun ideas and photos is probably my favorite thing about the internet, so I feel like this kind of inspiration is okay to put out there today…and any day!
Happy week!