I love a good design challenge…
…and I'm cuckoo for cocoa puffs about this fab four too…
…so when Sherry tweeted about their Pinterest Challenge idea while we were on the road the other day, I was inspired to get my craft on as soon as I got home!
I'll be honest, I haven't completely figured out how to use Pinterest yet, but I saw these cool vases when I logged on there the other day and thought I'd take a stab at recreating something similar.
(Photo & Project: Brooke of Pure and Noble)
Brooke used hot glue on her vases (gotta try that sometime too!), but I decided to try foam stickers on my project. First, I picked up an old pickle jar from one of our local flea markets…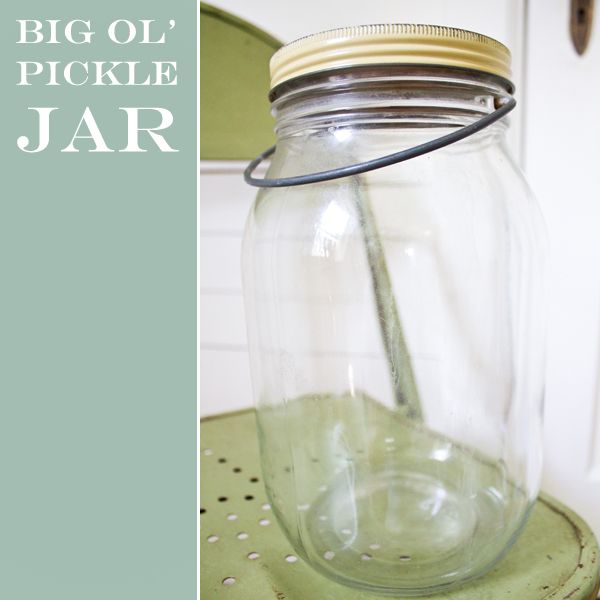 It's a big'n. Almost a foot tall. Love it!
After that, I picked up some "thickers" (thick stickers) at Hobby Lobby…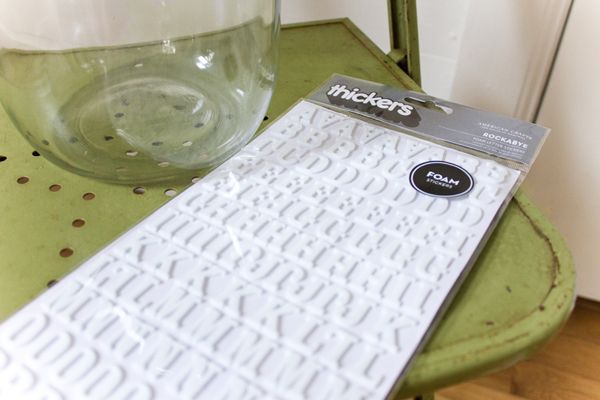 And here's a shot of the three amigos that helped me achieve a super glossy, white, milk glass kind of a look…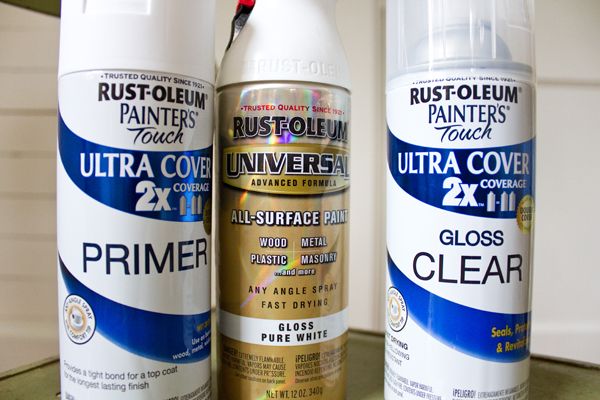 (got 'em at True Value)
Step one involved taping off the metal handle…(my favorite part of the jar, by the way)
Step two involved sticking on my little foam stickers…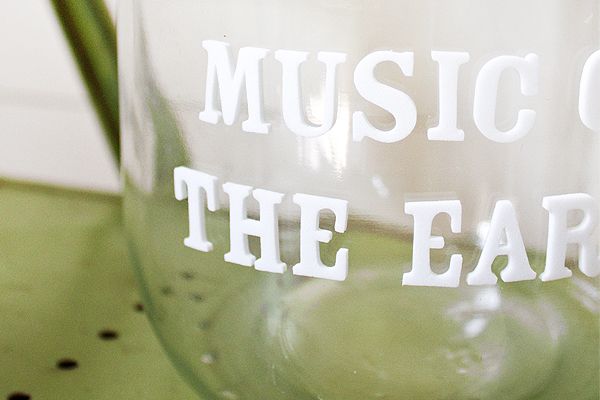 Steps three, four and five involved spraying two coats of each of the aerosol amigos above evenly onto the body of the jar…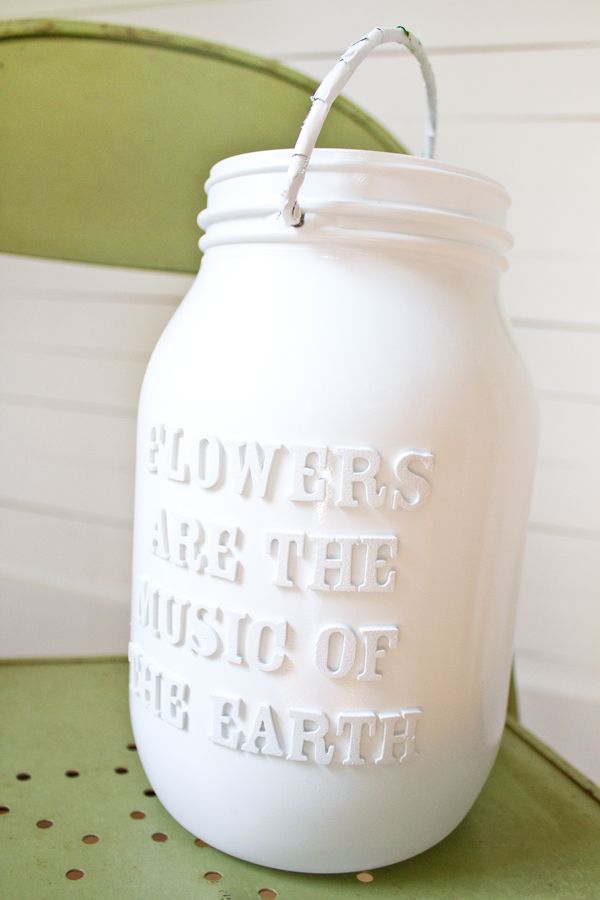 The photo above shows what it looks like after two coats of primer, two coats of paint, and two coats of glossy sealer. It seems to be pretty doggone durable too. I banged it around like crazy yesterday and it didn't scuff at all. Yessss!
The last step of my project involved pulling off the stickers and painters tape.
The stickers came off really easily, and as a matter of fact, I was able to reposition them several times while laying out my phrase.
I think I might make another one and leave the stickers on next time…I love the way that looked too! And speaking of other idea'rs, this project actually inspired a whole slew of crafty thoughts- so thanks to Brooke for posting it on Pinterest, and to Sherry, Katie, Emily and Lana for encouraging folks to get creative!
This project was brought to you by…

PS- Have you entered their $2500 DIY True Stories Contest yet? Miss Mustard Seed won the contest last year…click on the badge below to see some shots of the room she submitted!
__________________________________________________________
Join us on Pinterest, Twitter and Facebook!
___________________________________________________________
Need design inspiration? Need help with space planning?
Check out my e-book!
Get My Free E-book: 15 Common Decorating Mistakes And How You Can Avoid Them
Enter your email to download my free e-book instantly! 🙂