Howdy!
I finally got around to organizing some more pics from our trip to Ree's ranch this morning.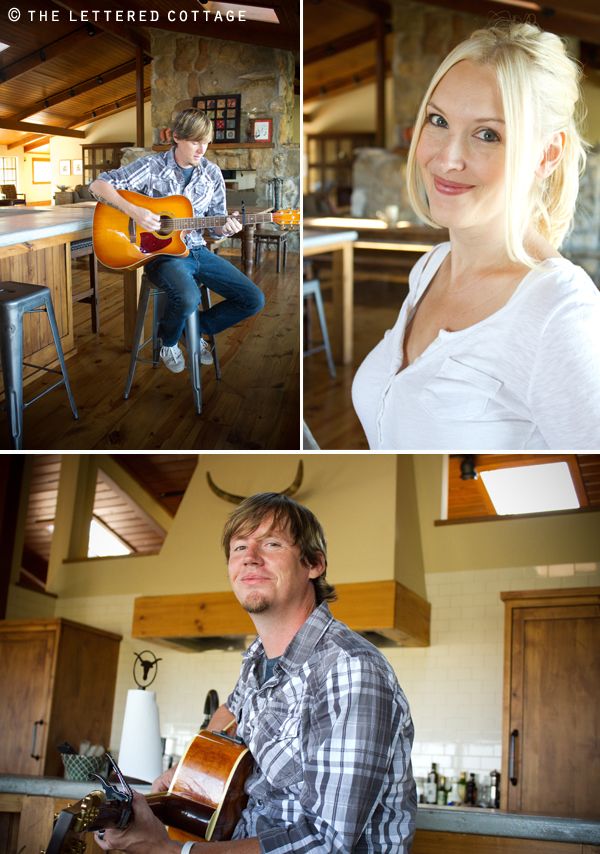 (Had to bust a squat to line that one up just right! LOL!)
It's crazy how fast you can take a million photos, but how loooong it takes to upload, download, resize, and organize them, isn't it?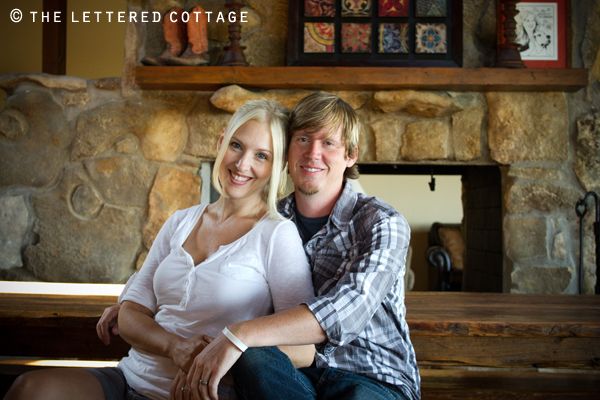 Here's a couple shots that Kev snapped in the kitchen…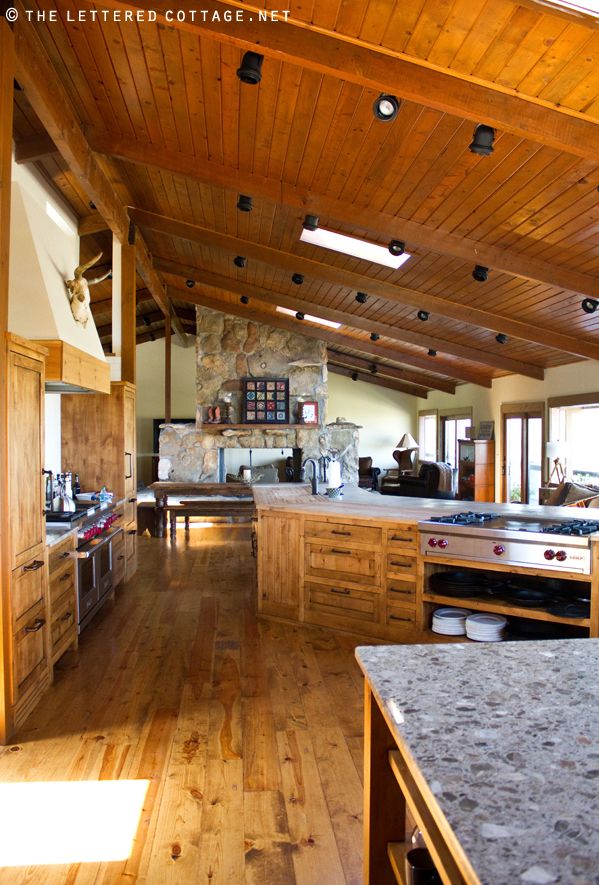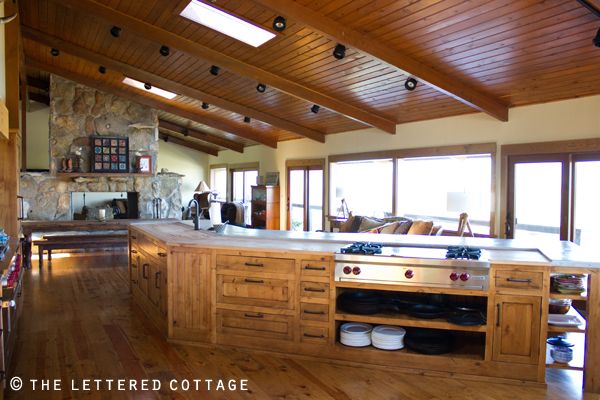 And here's one of the dining table that alllllmost came home with us…
It just wouldn't quiiiiite fit into the back of our car.
I kid. I kid.

A whole lotta good cookin' goes on in this place.
A whole lotta good eatin' goes on in this place too.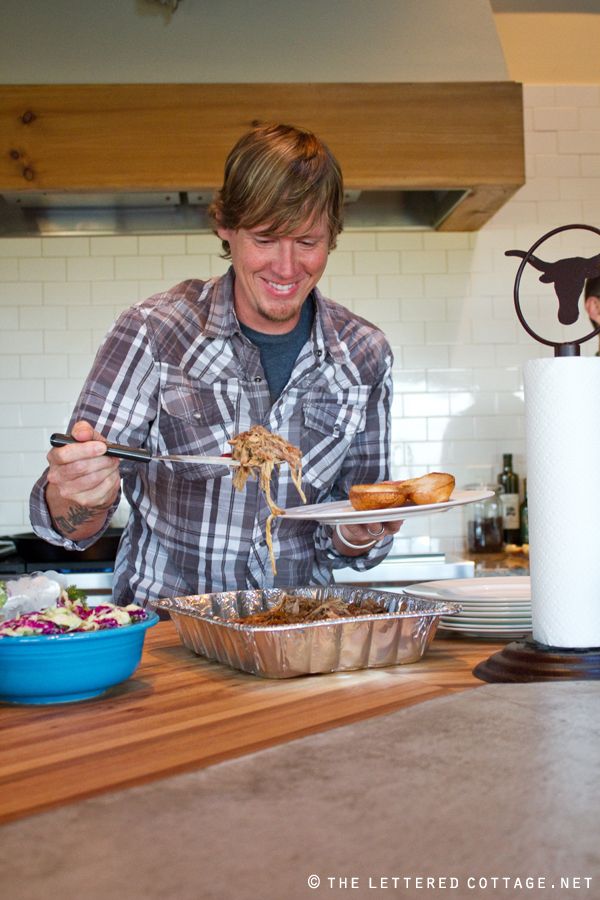 We're really looking forward to watching Ree's new Food Network show, (it premieres on Saturday, August 27th at 10:30 am Central time!) because we need all the help we can get when it comes to cookin'!
That being said, Kev was actually inspired to try Ree's pot roast recipe today.
From what I understand, the urge came out of nowhere, and was so intense, a spontaneous trip to the grocery store for all the ingredients was made while I was painting some wood in the backyard yesterday.
Here's a photo of what it looks like when Ree makes it…
Beautiful. Colorful. Delicious.
Hopefully ours will be edible too. LOL!
Now, then…where's that pot we used to try to make things in before our stove broke last year?
Hmmm….looks like we may need to run to the store again.
__________________________________________________________
Join us on Pinterest, Twitter and Facebook!
___________________________________________________________
Need design inspiration? Need help with space planning?
Check out my e-book!