I've got a thing for vintage perpetual calendars. I've been smiling at this one every morning since it arrived on my doorstep…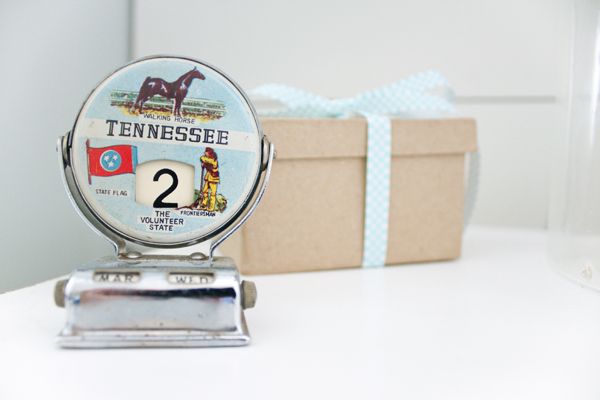 It came packaged in that cute, little cardboard box…all the way from my friend Mary's shop.
It's not only one the happiest-little-things-I-ever-did-own, it's super easy to operate too…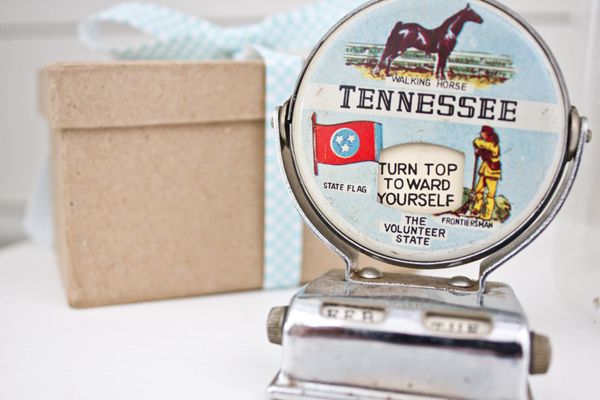 Those are the metal messages I found as I flipped from February to March. They were such a sweet surprise!
Why Tennessee, you ask?
'Cause like Lloyd Christmas said to Mary Swanson, I like it. I like it uh-lot.
We're switching around and/or renovating several rooms in the house right now (fresh photos & low-dough renovation & decoration ideas coming soon!), and what will soon be our new home office/studio (formerly our guest bedroom), could really use a little perpetual pretty too. Here are some neat ones I have saved in my favorites file…
Too bad it doesn't work! 🙁
Etsy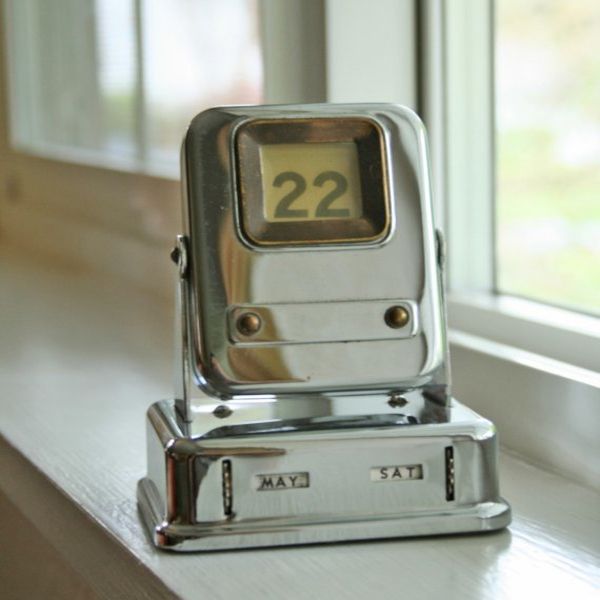 And although this one's not perpetual…it sure is purrrrty…
My pointer finger just couldn't resist punching the purchase button on it this morning.
If everything goes smoothly with our adoption plans, this year's gonna be an exciting one for us to remember, and those wooden wonders are gonna make for great-lookin 'art with heart' around here somewhere.

When all the dust settles, that is.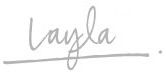 ——————————————————————————————————–
Join us on Twitter or Facebook!
————————————————————————————-
Need help arranging your furniture?
Check out my e-book!
Get My Free E-book: 15 Common Decorating Mistakes And How You Can Avoid Them
Enter your email to download my free e-book instantly! 🙂