I walked out the front door yesterday and it hit me. I haven't blogged about one of my favorite parts of this house yet- the front porch! From it, we can see the lake at the end of our street, and I don't think we'll ever get tired of looking in that direction.
We only have to climb a couple of stairs to come in and out of our back door (I'll blog about the back side of the house next week), but the trek up to the front porch is a little more…uh…thigh muscle burn-y. Lots of steps…fourteen to be exact…but I do love how high up the porch sits off the sidewalk.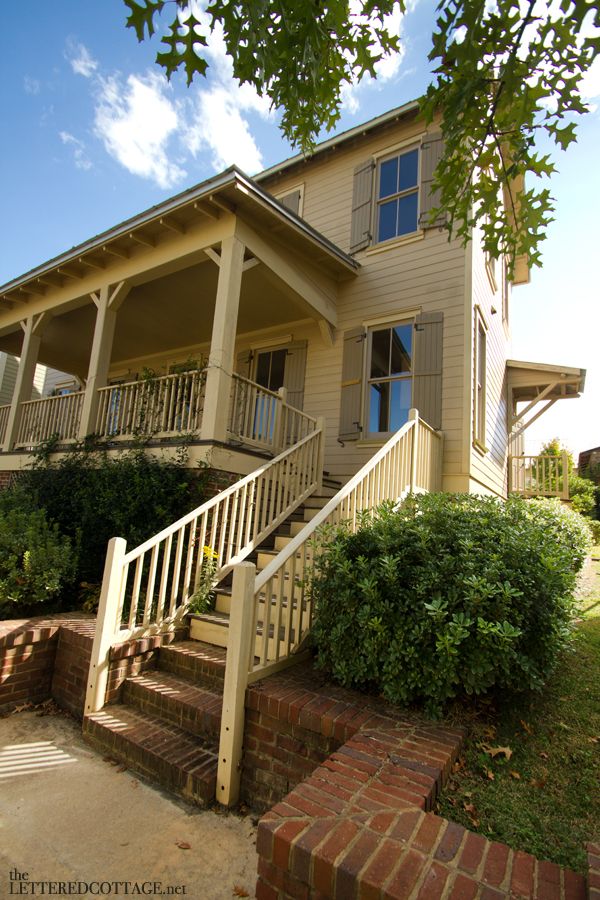 The porch itself is a little chippy and overgrown right now…
…and it was somewhat challenging to photograph it from every angle…
…but where there's a will, there's a way.