What do you do with an outdated-looking fireplace, that has crazy proportions, for around eighty bucks?
Here's what we did!
First, we bulked up our mantel by attaching wider wood to it. We used a  1"x 8" piece of plain pine lumber (that we distressed and stained dark walnut), to create a "slipcover" on top of our existing mantel…

We used screws and nails to attach it to all three sides, but here's a shot of what it looked like after the first board was attached…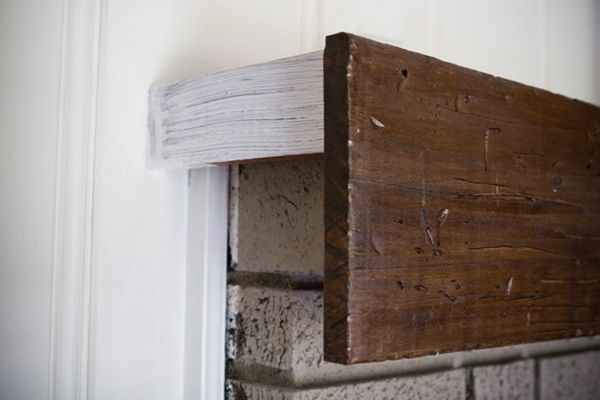 Here's a shot that show's it when all three pieces were attached…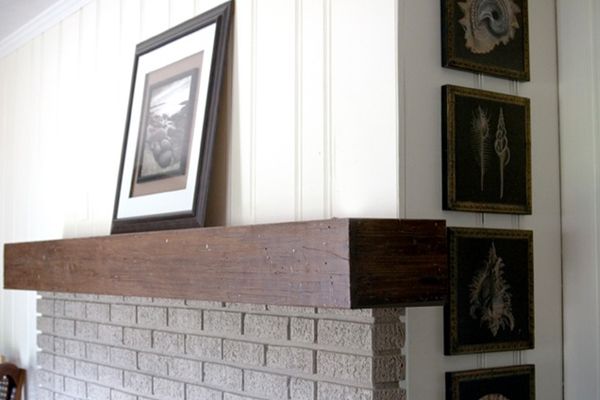 Next, we removed the cast iron firebox the previous owners left us…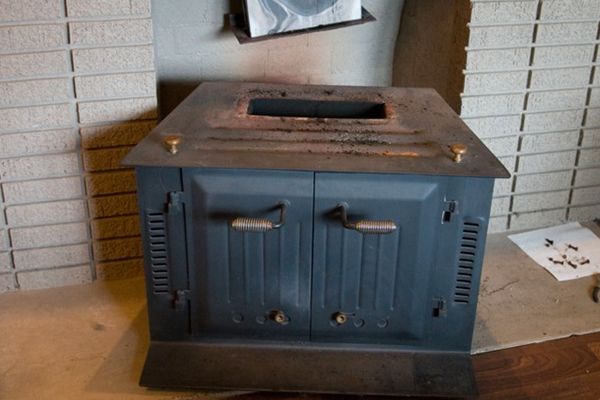 …and then we painted the brick around, and inside, the opening with black, heat resistant paint…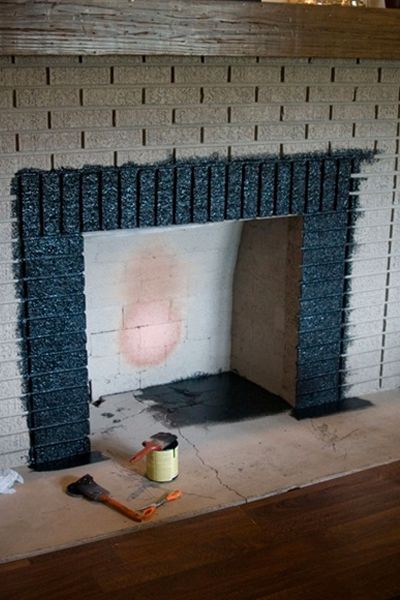 After that, we used Liquid Nails to attach pieces of wood and thin, luan plywood to the facade to create dimension…
Next, we added even more dimension by gluing on various 1×4's, and 1/4"x4"s…
Don't ask me what that weird pinkish spot on the back wall of our fireplace is. Every time I saw it, I thought about Wilson, from "Cast Away"…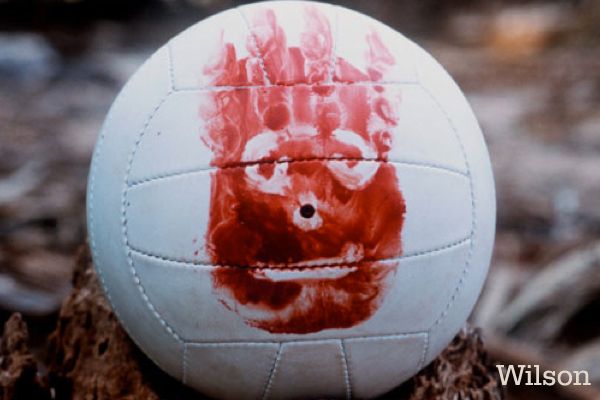 Ha!
Anywho, the next thing we did was tape off the brick so that we could caulk all the seams and paint all the wood…
Here's how it looks today…
(Spring)
I've had fun decorating for all the other seasons, too!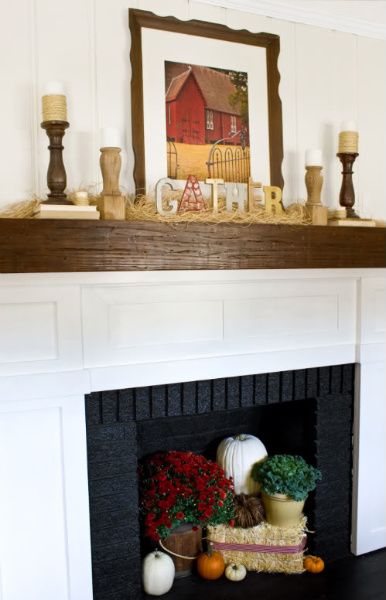 (Winter)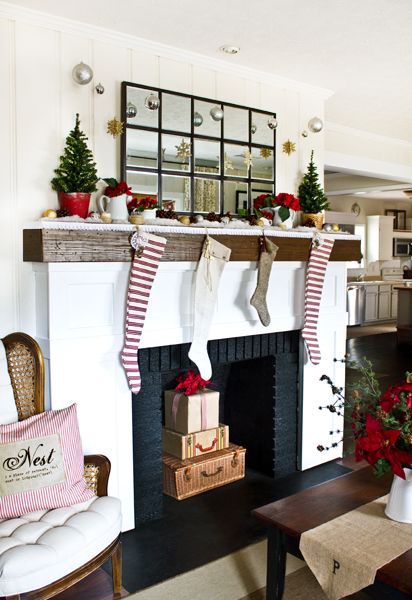 Ours is a non-working fireplace, so if you're thinking about doing this project on a working fireplace, you should check building regulations to see what's allowed as far as adding wood and paint before you begin. Safety first!