I recently had the pleasure of creating a presto change-o for the Billingsley family.
They sent me photos of their guest bathroom, and an email that read-
"This bathroom started out in all good intentions, but 3 years later, we're ready for something new. We're ready to retire the poster, the chocolate suede-like shower curtain, and the chocolate-colored rug. The room just doesn't reflect us, or our style. We're tired of the "Sassy Green" by Sherwin Williams. This is our main bathroom and all of our guests use it. We do like the espresso-colored vanity, but the feel of the bathroom is just not unified with the rest of our home. We keep wondering if we hate the bathoom because it doesn't flow, or because of the green…or the combination of them together! It needs help, but we have completely given up on it. We need a fresh perspective on what to do! We have a $200 budget and want to get it cosmetically back into shape. We just need some inspiration…some "Layla therapy".
(Move your cursor on and off of the photo below to see what I had fun coming up with!)
Less than a week after I sent them their inspiration drawing, the Billingsley's had completely transformed the room! The new look is tranquil, yet fresh, and most important, more in keeping with the style in the rest of their home. Check out their after photos:

The blue color is Behr's "Cloud Burst" (490F-5).
For the artwork, they simply used brown cardstock that they already had, and printed the images out using their neighbors computer and printer. (Theirs was down at the time.) They placed them in inexpensive frames, on top of some 12×12 white, linen-textured card stock. Cool!
Here's the breakdown on the budget:

Shower Curtain- $30 (Target)
Shower rings- $0
Shower Rod- $20 (Allen+Roth @ Lowes)
Toilet Plunger- $25 (Lowes)
Flooring- $.98 per linoleum plank for a total of $30 (Lowes) Color: "Hickory"
Paint- $22 (Home Depot) One quart of "Cloud Burst" & one quart of "Antique White".
2 Towel Bars- $38 total (Home Depot)
3 Robe Hooks- $30 total (Home Depot)
Trim Moulding- $12
Framed Photography- $18 total
Sisal floormat- $5
4 striped hand towels- $20 total (Kohls)
**everything else (shells, soap dispenser, additional white body towels and washcloths) were things they already had.
Grand Total: $250

The only thing left they'd like to purchase is this faucet for the sink:
It's available at Home Depot for around $100.
Way to go Billingsley's! Your room looks FANTASTIC!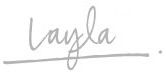 ——————————————————————————————————–
Join us on Twitter or Facebook!
————————————————————————————-
Need help arranging your furniture?
Check out my e-book!