One of my favorite projects things in the "new" hallway/laundry area is the old door we turned into a countertop, and the reclaimed wood we used as shelves.
You may remember that we found the old door at our favorite architectural salvage shop, Southern Accents. Here's what it looked like the day we spotted it:
It was the perfect width, because we wanted to create a backsplash to hide the faucets and outlet on the wall behind the washer and dryer: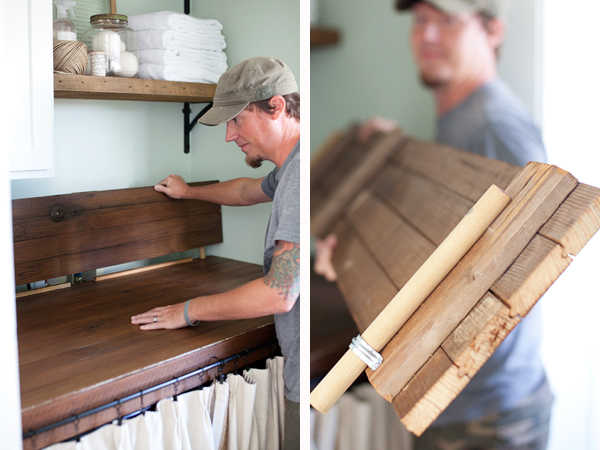 Brian the Carpenter came up with the *genius* idea to use 1-inch dowels and little metal straps so that the backsplash could be removed if we ever had to get behind there in a hurry.
You can also see the 1×2 wood "cleats" Brian mounted to the walls on each side of the laundry area in that photo. The countertop rest on those and can also be easily lifted up and out of the way if need be.
I ended up staining the door with several coats of Farmhouse Paint tea stain antiquing gel. I was originally going to go with a lighter finish, but I ended up wanting it to look a little darker, like the floor. I had never used that kind of antiquing gel before, but man do I love that stuff! It goes on so easily with a rag, and I think I ended up applying 4 coats total. One day, I'll get around to sealing it with a couple of layers of Miss Mustard Seed's clear furniture wax.
The board across the front of the countertop is just an old piece of beadboard, flipped over and stained to match the door:
I love the saw marks on it! 😀 The little curtain rod came from Home Depot, and my friend Jana made the (reversible) curtains for us. I got the fabric and trim at Joann's Fabric.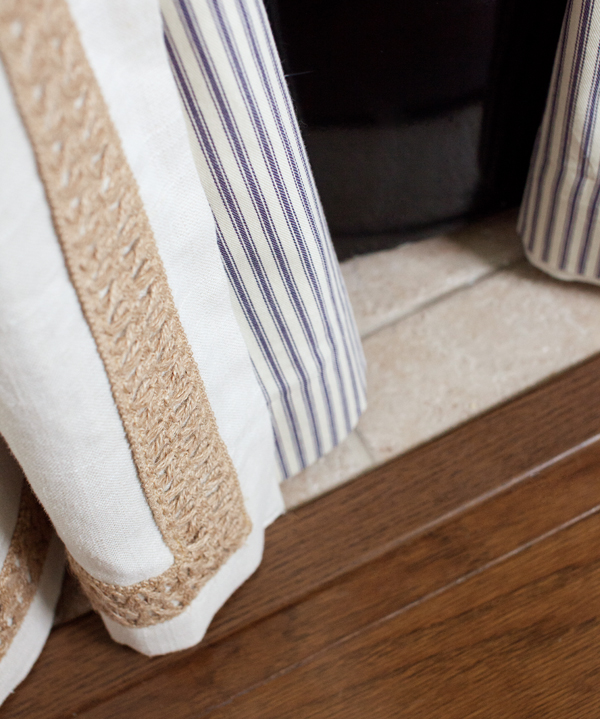 As for the shelves, you may remember how they started out too:
All we really did was brush the dust off and cut them to size. The brackets they're sitting on top of came from Home Depot. They were around $8 a piece and we made sure they were screwed into the studs behind the drywall there so they'd be nice and secure.
The green handle sticking out of the front of the shelves is from an old meat tenderizer I picked up at a flea market a while back. I thought it would make a neat "hook" for clothes that needed to air dry on hangers.
Brian made sure to position it far enough over from the wall so that my hangers wouldn't bump into it, and I've already put it to use several times! 🙂
I'm looking forward to working with some more "old stuff" from Southern Accents next week. Here's a sneak peek:
Aren't they just delicious? 😀
I'm excited to show you how/where I'm going to use them!
And speaking of Southern Accents, they are constantly updating their site with new inventory, but if you're like me, and you want to see every-little-thing they're up to each week, you may want to sign up to receive their newsletter. Just enter your email address in the box below if you'd like to get their fun updates, too!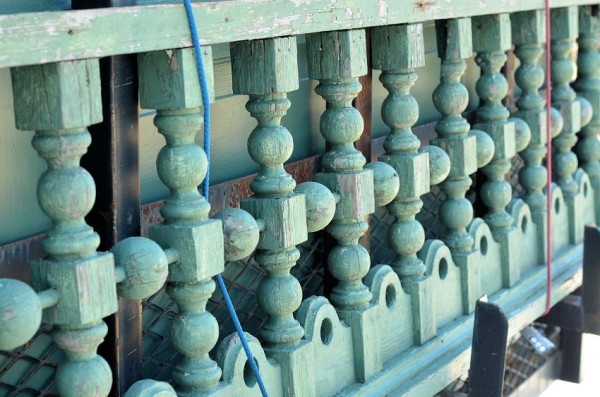 Salvage just makes me smile…how about you? 😀