Hi, and happy Monday!
Kevin and I put the finishing touches on our Room Makeover class this past weekend, so if you're interested in learning how I create my "presto change-o" inspiration room makeover photos, this is the class for you!
Like all the other Shoot Fly Shoot classes, Kevin and I taught our Room Makeover class through a series of videos that are hosted on Vimeo, so as long as you have an internet connection, you'll be good to go!
The Room Makeover class is all about creating inspiration photos on top of your existing room photos so that you can play around with colors and patterns and furniture styles before you actually start spending time or money making over a room.
The Room Makeover class is made up of 20 separate videos that range between 5 and 20 minutes in length, and because they're hosted on Vimeo, you can watch them at your own pace. You can pause, fast forward, or rewind them as much as you want- and once you purchase the class, you'll have access to it forever!
You don't have to know how to use Photoshop to take the class (I'll teach you that in the class), but you do have to HAVE Photoshop. If you don't have it, there's information about where to purchase or rent it ($20/month) over at ShootFlyShoot.com.
Recording this class with my hubby was really fun and we made sure to explain our steps numerous times so that even someone who has never used Photoshop would understand exactly how to create an inspiration photo like the ones above.
Move your cursor on and off of the photos below to see some more examples of how I used Photoshop to (virtually) makeover more rooms!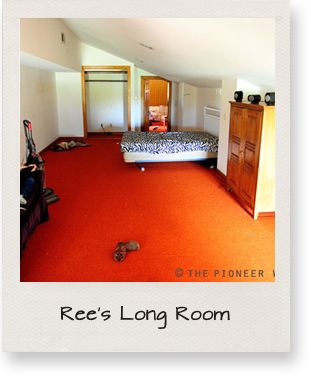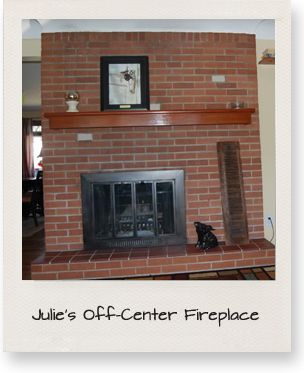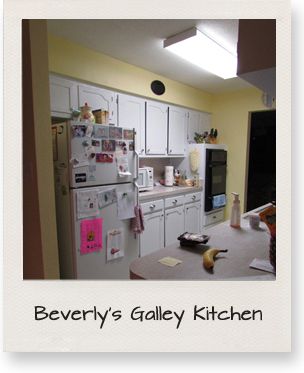 (I made them move using the code I blogged about in this post: "Mouseover How To")
The Room Makeover class is priced at $57.
I've had so much fun creating my presto change-o photos over the years, and I hope anyone who takes this class will enjoy doing them as much as I have! It's been such a great way to map out my makeovers before I break out my brushes or my billfold! 😀

PS- We used Photoshop CS5 in our class, but any version Photoshop will do. The layouts (especially in Elements) will differ slightly, but the tools will all work the same.