We ventured out just after sun-up on Saturday, as the fog was lifting off the lake. It was the perfect morning to ride bike, and check out some of our new surroundings and colors.
Blues and greens ranged from dark & dusty to bright & brilliant…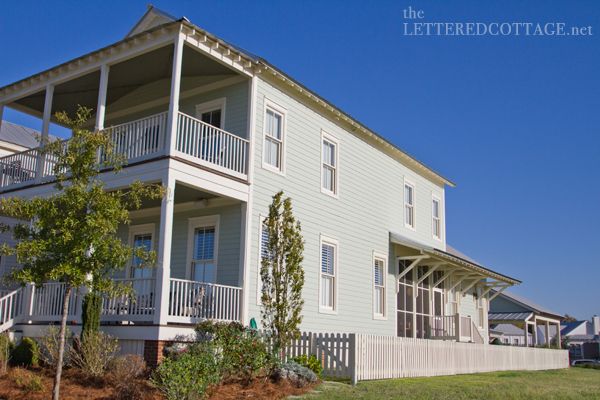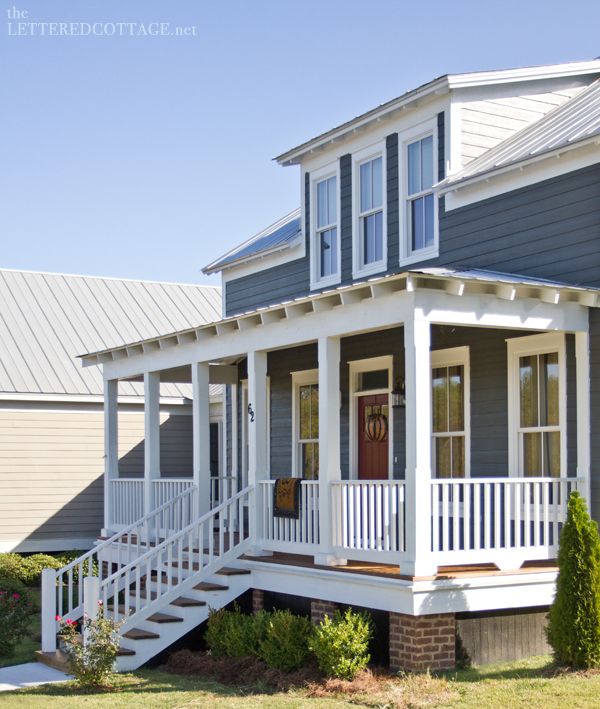 I've always favored blue and green…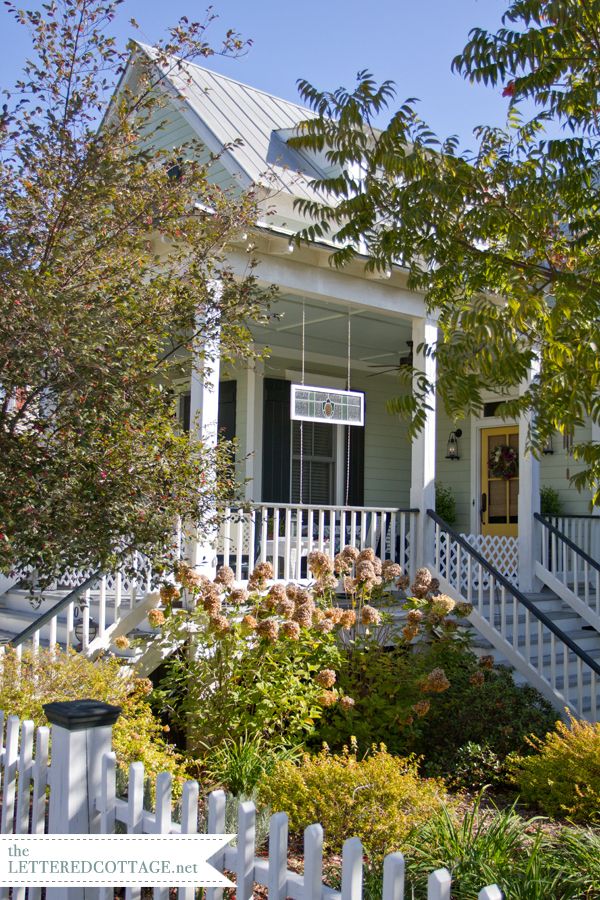 …especially when there's a sliver of sunshine thrown in the mix, too.
PS- In case anyone is interested, the color scheme of the last house is:
Body- Prescott Green (Benjamin Moore HC-140)
Trim- Simply White (Benjamin Moore OC-117)
Skirting and Shutters- Black Forest Green (Benjamin Moore RME-46)
Ceiling- Palladian Blue (Benjamin Moore HC-144)
Door- ?
I wasn't able to get any color information on the first two houses, but I'll be sure to ask Marlin the painter the next time I see him!

For pics between posts, join us over on Instagram!