Well, we're finally finished refinishing the office floor.
Pretty amazing considering how loopy we both were by the time we got around to it sealing it.
Here's a clip of me (in full-on loopy mode) attempting to explain our process…
(Click HERE to view on YouTube)
After I stumbled through the making of that video, we did a bunch of this…
…with the tack cloth….stuff.
Then I did a bunch of this…
…with the Varathane "no odor, satin, fastest drying, water-based, all that good stuff" floor finish people have recommended.
I snapped this shot after I got done applying coat number two…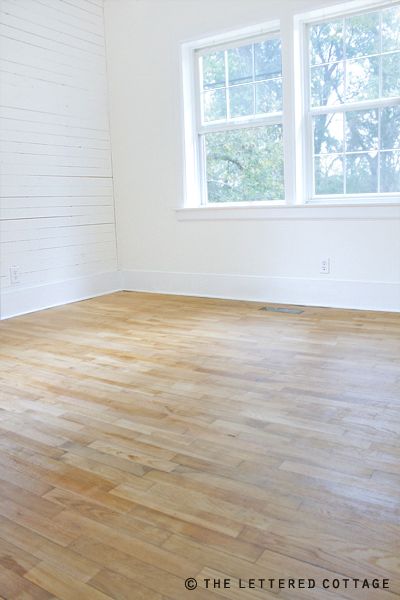 I did four coats total, and I'd love to show ya a photo of the scrumpdillyicious, completely finished new floor, but the room is now filled with everything that was previously packed into what will become our kids room!