Remember when I blogged about the Chip It! tool from Sherwin-Williams?
Well, I've been eye ballin' the green paint colors in my inspiration photo for a few years now…
…so I thought I'd do a little experiment. I got a $5 sample pot of the color Dill (SW 6438)…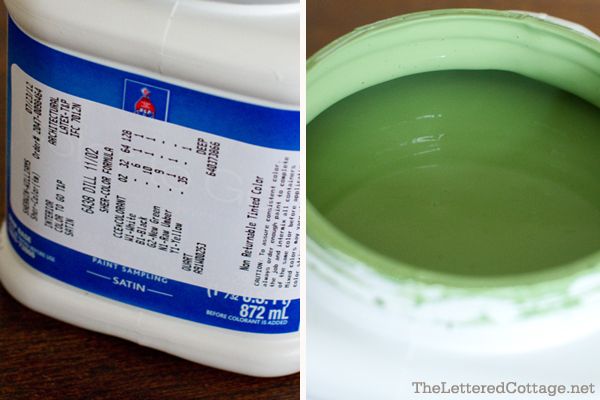 …and painted it onto the lid of an old jar I found at a local flea market last week…
Not bad, eh?
I'm looking forward to using various shades of green in my home office, and my new Dill jar (no pun intended) will definitely come in handy in there! If you're obsessed with paint colors as much as I am interested in installing the Chip It! tool, just drag and drop the Chip It! bookmarklet below up into your toolbar:
Literally use your cursor to click and hold that little blue button all the way up to the top of your computer screen (right below where you type in a website address) and then let go.

After that, it's super easy to use. Just click on the words "Chip It!" to activate it. When it's ready to go, a big blue badge will appear in the upper left hand corner of your computer screen: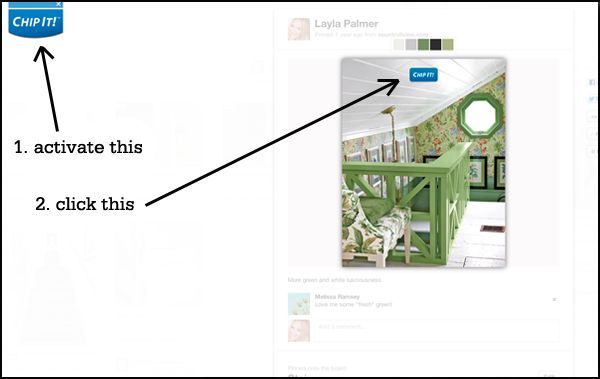 Hover over the photo you want to "chip", and then click on the smaller Chip It! button (on top of your inspiration photo) to see the paint palette Sherwin-Williams suggests. Need visual instructions? Just click the play button below to watch a video that shows step-by-step instructions on how to use/install it:
Inspired by the colors in my Chip It! card, we went with a green/gray/white color combo in our mini master bathroom re-do, and I look forward to sharing some pics and a post about it this week when we're done!

Get My Free E-book: 15 Common Decorating Mistakes And How You Can Avoid Them
Enter your email to download my free e-book instantly! 🙂