** THIS GIVEAWAY HAS ENDED **
Congratulations, Christyn!

I'll be in touch with you shortly about your prize!

_______________________________________
The other day I blogged about how we covered up an oddly-shaped patch of concrete in our living room with some super-soft/sisal-look FLOR carpet tiles…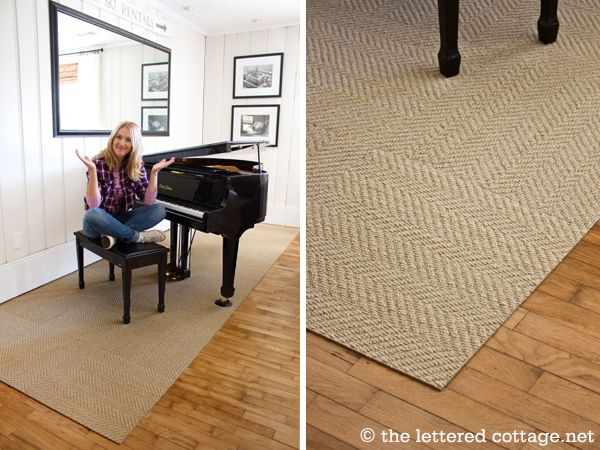 I also mentioned that I had finally settled on the "Suit Yourself" carpet tiles in a color called Flax, but there are literally hundreds of styles and colors to choose from. Here are a few of my favs…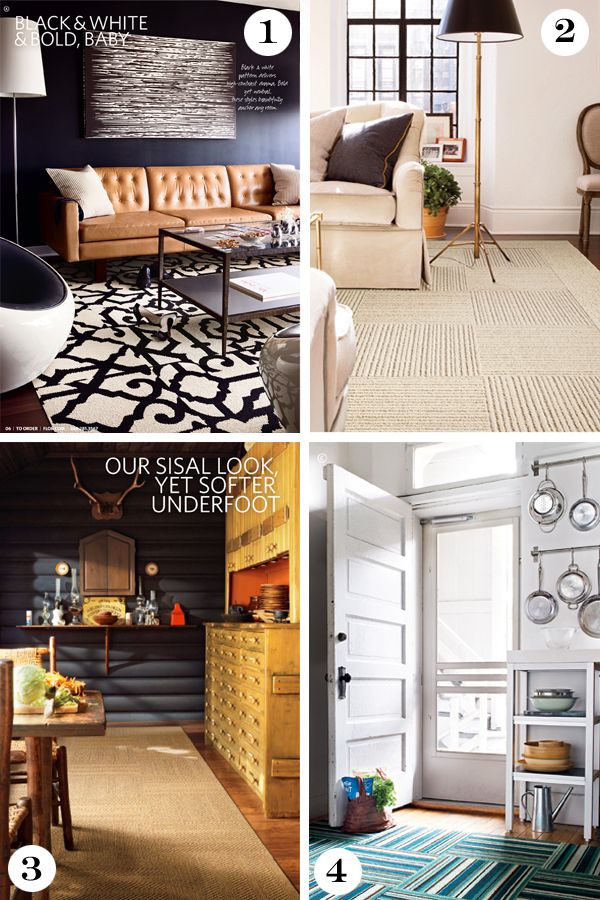 (1- Lasting Grateness; 2- Soft Spoken (we used these in our dining room!); 3- Suit Yourself (in Raffia); 4- Ups & Downs)
(5- Thick & Thin; 6- Velvet Twist; 7- Soft Quartz; 8- Fall in Line)
And there are hundreds of design possibilities, too. For instance, we laid our tiles in alternating directions to give our "sisal" a bit of a twist…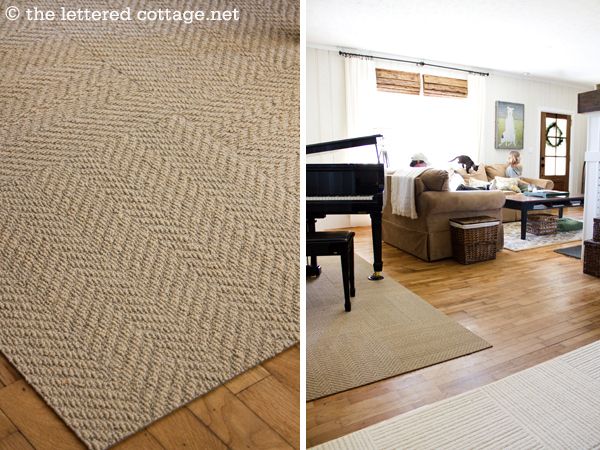 …but check out how you can create two totally different looks just by playing around with the orientation of these Sophistikat tiles…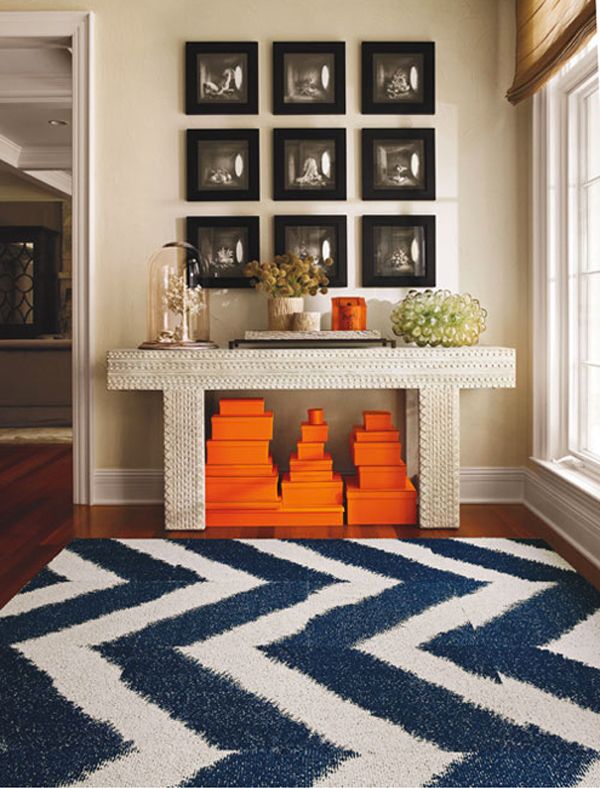 Pretty awesome, huh?
Here's another great example of what you can do just by cutting and switching the same selection of (Martha Stewart brand) carpet tiles around…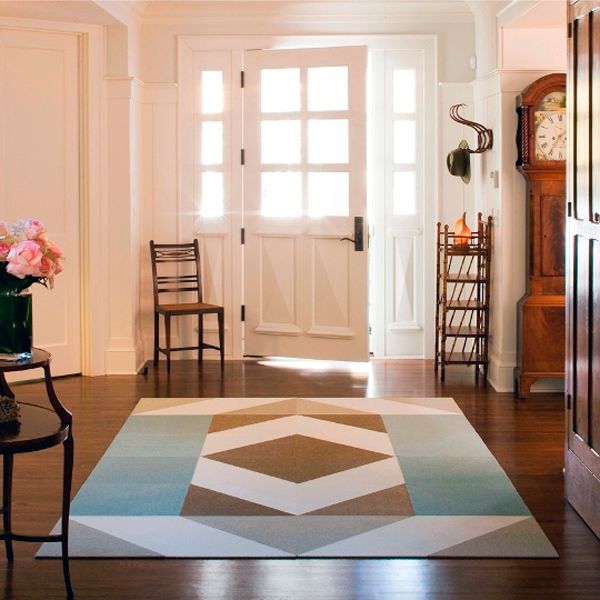 And speaking of cutting them- we used a really sharp pair of scissors to cut our tiles because we only had three of them to cut- but a utility knife would be the perfect tool if you need to cut more than that.
And last but not least, here's a fun example of how you can mix and match different styles/colors to create a really fresh, eclectic look…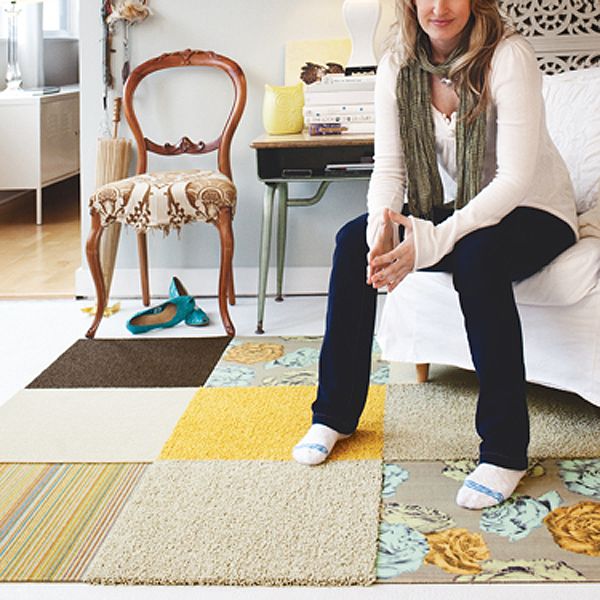 We've had our FLOR rugs down for a couple of weeks now, and they're really working out/holding together great. (And to be honest, I'm kind of obsessed with using them in every room in the house now!)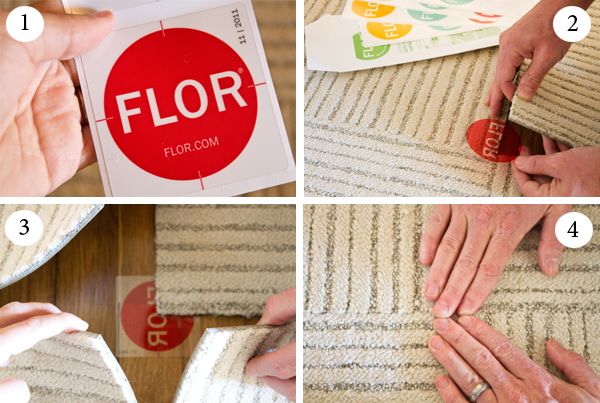 If you'd like to read more about how FLOR carpet tiles stay in place, click HERE. And if you'd like to enter to win 30 FLOR carpet tiles of your very own (courtesy of the friendly folks at FLOR!)- just leave us one comment on this post between now and 9:00am, Monday, December 26th- and we'll randomly select a winner after that. Ooh- and if you could swing by the FLOR website before you leave your comment, we'd love to know which carpet tiles you'd choose if you won! (Note: 30 tiles will create an 8'x10′ sized area rug.)
Good luck, and Merry Christmas!