"To the right: books; to the left: a tea-cup. In front of me: the fireplace; behind me, the past. There is no greater feeling than this."
-Unknown

Aaaaah! We finished the fireplace this week! 😀
Remember how she looked back in June?
Well, she's got a farmhouse-y new face now: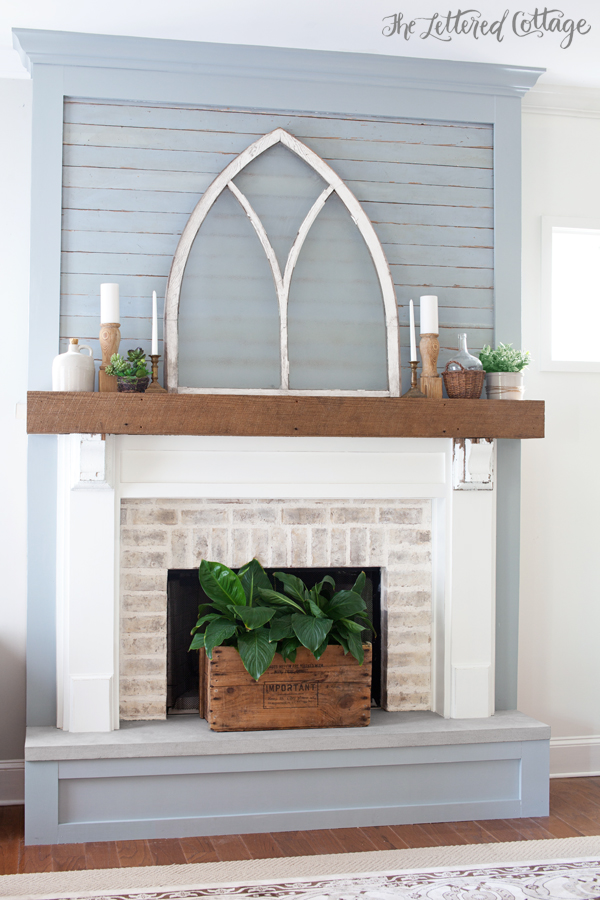 The project came together in a handful of layers over a period of four months. First, a slab of Indiana Gray limestone on the hearth. Next, new "bones" that created a frame that stretched all the way up to the ceiling. After that, a little bit of new wood and a little bit of super old wood (the horizontal blue-gray planks). After that, new bricks and a rustic mantel beam made from 100-year-old heart pine. Last but not least, a new (Simply White) mantle surround.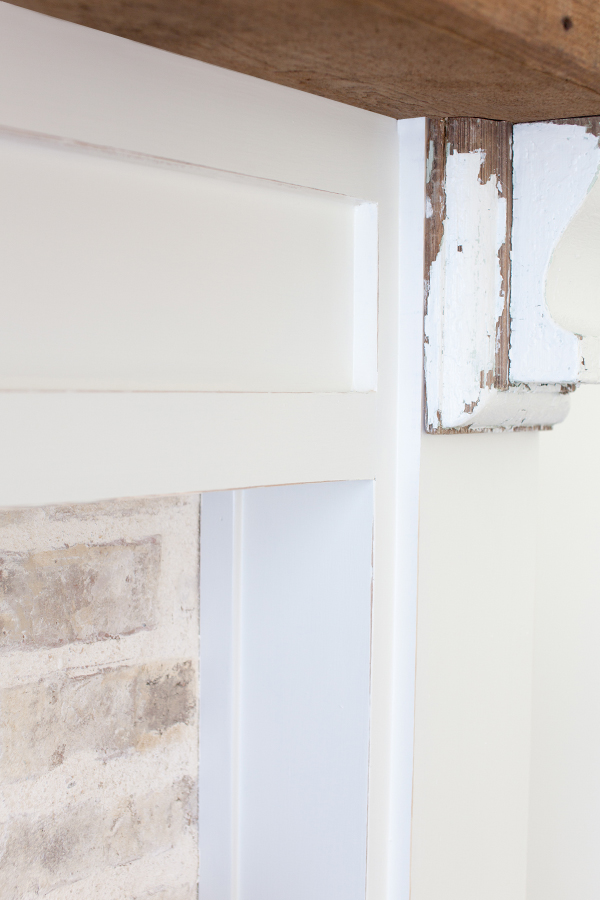 I had hoped to find an antique mantel surround that we could use, but after looking around at local salvage and antique shops, I discovered that fireplaces were usually taller and not as wide back in the day. Brian the Carpenter built our surround for about a hundred bucks in materials, and we added my old corbels to give it a little antique character. (I've had them for a couple of years, and was so excited to finally have a place to use them!) I painted them Simply White to make it look like they were always a part of the mantel, but distressed them with a sanding block so a little bit of the original mint green showed through.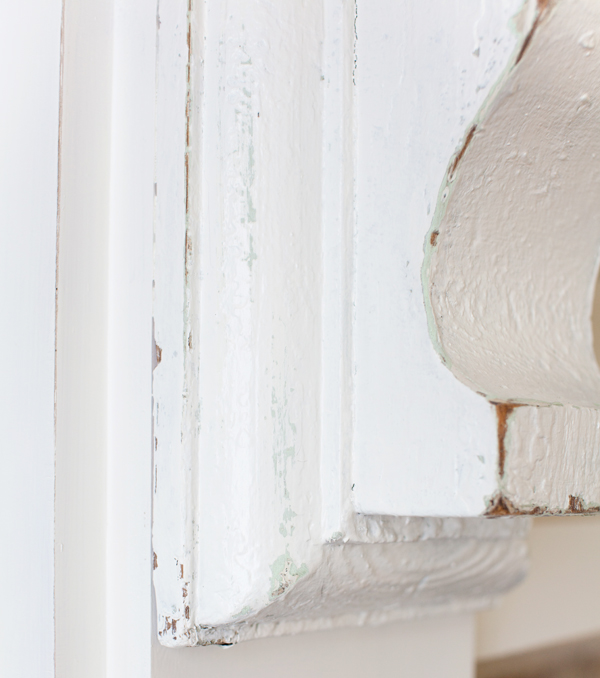 And, cat lovers, I know what you're thinking, but don't worry. Those peace lilies went back out on the porch as soon as I was done taking these photos. 😉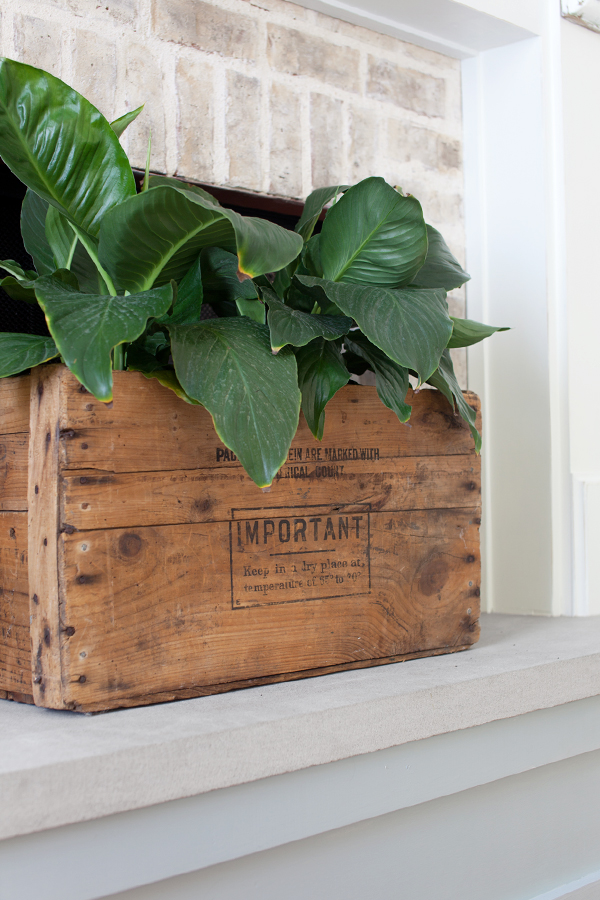 We're going to spend the rest of the year working on the built-in storage I have planned for each side of the fireplace. I'm excited  to finally put all that wasted space to work!

PS- Click HERE to check out any of my previous fireplace makeover posts!