"I can think of few better ways to introduce a child to books than to let her stack them, upend them, rearrange them, and get her fingerprints all over them."
― Anne Fadiman

…or in our case- him. 😉
Thought I'd share some of Steevenson's favorites here today. He has so many, but these are few that spring right to mind:
Pasta. Lasagna, spaghetti, mac n' cheese- you name it, if it's noodle-based, he gobbles it up.
Clothes & Shoes. He gets as excited about clothing and shoes as he does about getting a new toy. Maybe it's because he shared hand-me-down clothes with the other kiddos at the Angel House for so long? Maybe it's because he's really into fashion? Maybe it's a little bit of both? One day I'll tell him about how he used to stand in front of his closet every morning, excitedly pointing at which pieces he wanted to wear that day. I'll tell him that he had a knack for picking out outfits that matched, and that we always felt like he looked way cooler than us. 🙂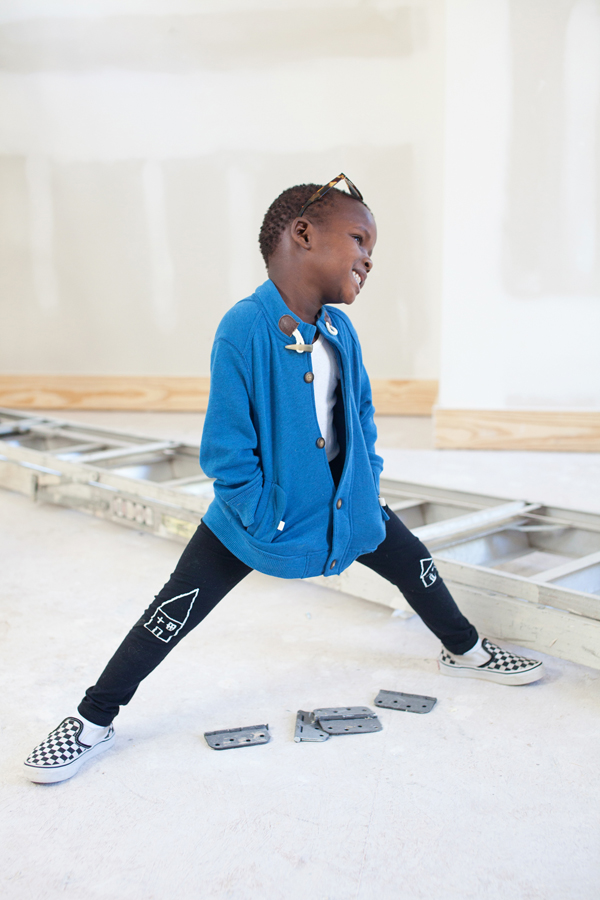 Drums. When I tell you that he can play air drums, mostly in time with the music, for the duration of an entire contemporary Christian song, I'm not exaggerating. Little man is definitely drawn to that instrument in particular. His current favorite tune is Prodigal by Sidewalk Prophets. He always says, "Ooh! BIG drums!" when it comes on K-LOVE.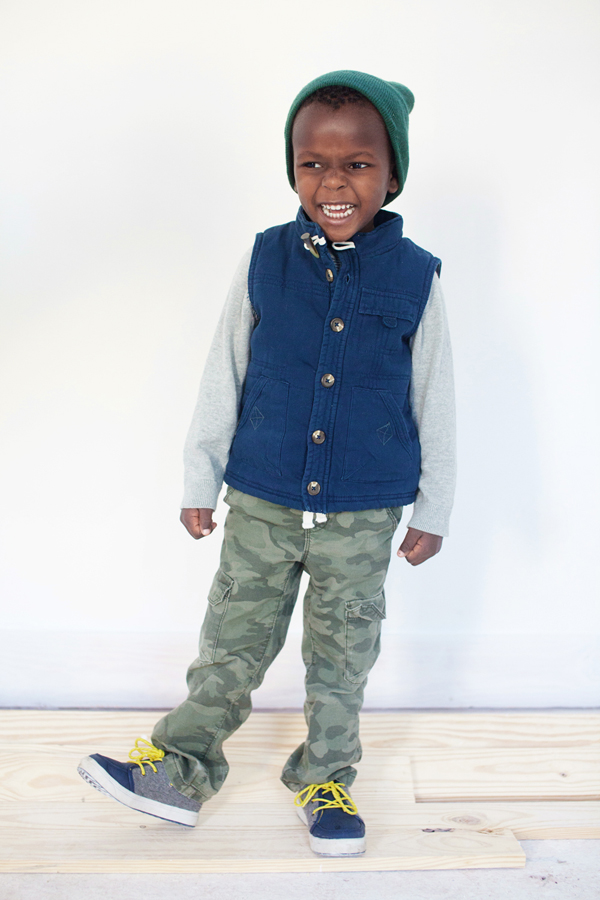 Bath time/Bedtime/Book time. We've noticed that he seems the most content from about 5pm-8pm. Maybe because it's the most consistent time of the day scheduling-wise? Our days always look a little different, but ever since the first night he got home, our nights have looked exactly the same. Dinner time, bath time, bed time, book time.
And speaking of book time- his current favorites are If I Built a Car and If I Built a House by Chris Van Dusen. We read them every night. This gal's toes crack him up…
…and he spends minutes getting lost in this spread…
He decided straight away that the two parked cars on the left were for him and Daddy, and that he would wear the blue helmet, and that Daddy would wear the orange helmet sitting there on that bench. He always says "Mama goes up da stairs with da flag", and I'll never forget how quickly he learned/understood the word "point" when Kevin was talking to him about that big arrow on the track.
Another book he loves is All the World by Liz Garton Scanlon.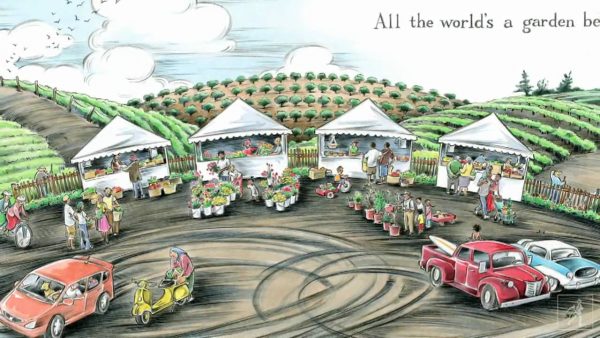 We haven't ever actually read the words in any of these books- we just made up our own storylines and now he knows our versions by heart. I caught him reading "I Built A Car" from start to finish on video the other day. I'll have to share it when I find the time to upload it. So cute!
Okay. It's almost midnight and I've got a LuLaRoe pop-up sale to check on and then a precious babe to snuggle. Happy week to you, friend!

PS- I know that last one is blurry, but could you not just eat that dimple right up?! 😀
Get My Free E-book: 15 Common Decorating Mistakes And How You Can Avoid Them
Enter your email to download my free e-book instantly! 🙂