Now that the painters are almost finished painting, it's time to start thinking about the stairs that will lead to and from the loft in Jim and Katie's Bungalow Barn. I spent some time searching Pinterest and Google last night for inspiration (to give to our builder), but unfortunately, the pickins were pretty slim. I did find this one that shows a super narrow staircase, which is exactly what J & K are going to need, so that it doesn't stick out into their living room too much. (Keep in mind that these stairs will mainly just be for access to the attic and for the grandkids to get up to the built-in beds someday.)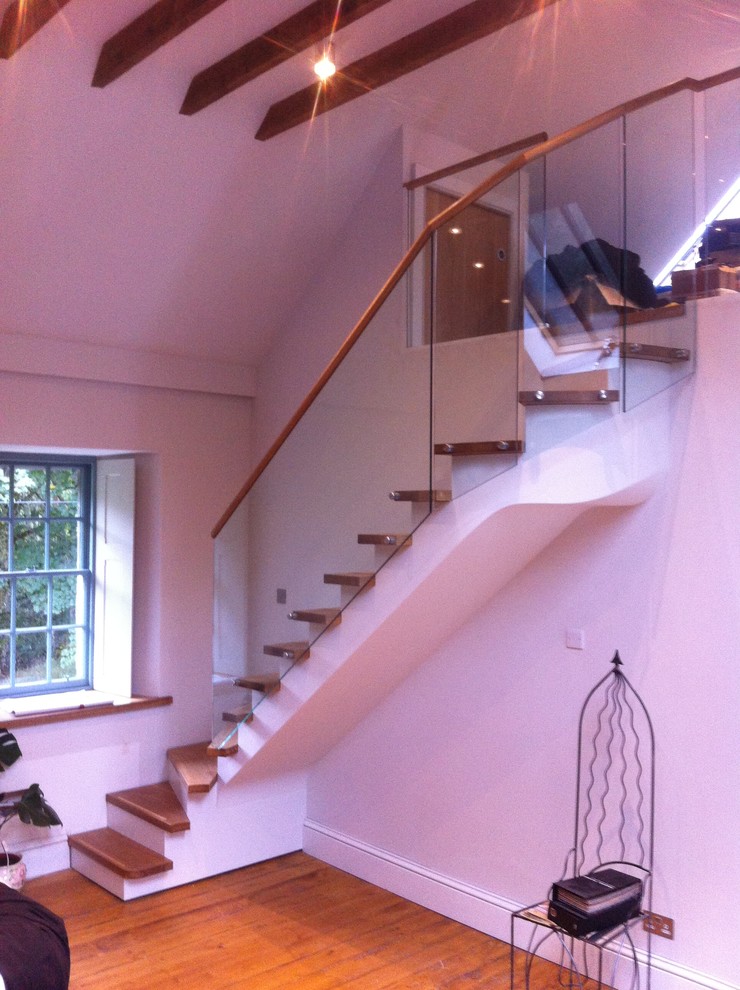 The only difference is that theirs will just be a straight staircase. It won't wrap around a corner like the one pictured above.
This next photo gave me a better idea of how the railing up in the loft will probably be positioned:
J & K's railing will be a completely different style than that one, but it was nice to see how that part is attached.
This was the best photo I ended up finding in my search:
That is the closest to what J & K's space looks like, and it's pretty right on track style-wise too. The only thing is, I'd love it if we could work built-in storage under the stairs (instead using a large piece of furniture) to really utilize that area without taking up valuable floor space.
This last photo inspired me color-wise: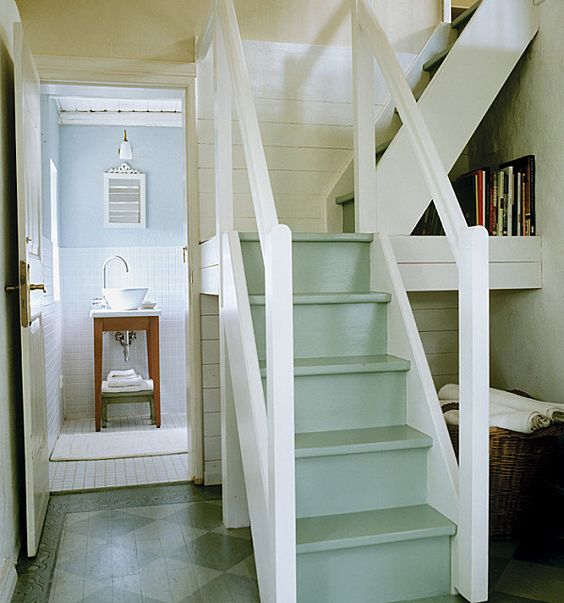 Isn't that the prettiest palette? 😀
Anywho…hope you have a fantastic weekend! Friendly reminder: I'll be hosting my weekly LuLaRoe pop-up on Sunday (at 5pm CST) until Monday (at 7pm CST) again this (and every) week. Here's a link to my (private) Facebook group: LuLaRoe Layla Palmer if you'd like to take a peek at my new inventory!
…and speaking of peeks. 😉