It started with really good intentions, y'all. Intentions to create a fun piece of art to hang in our sonny boy's room.
It started with a four dollar embroidery hoop from JoAnn's…
…and a yard of pom-pom fringe, and a cloth napkin my friend Traci used to wrap something up for me last year…
It started with the ol' print-in-out-on-a-piece-of-paper-and-use-pencil-lead-to-transfer-it-onto-the-napkin technique…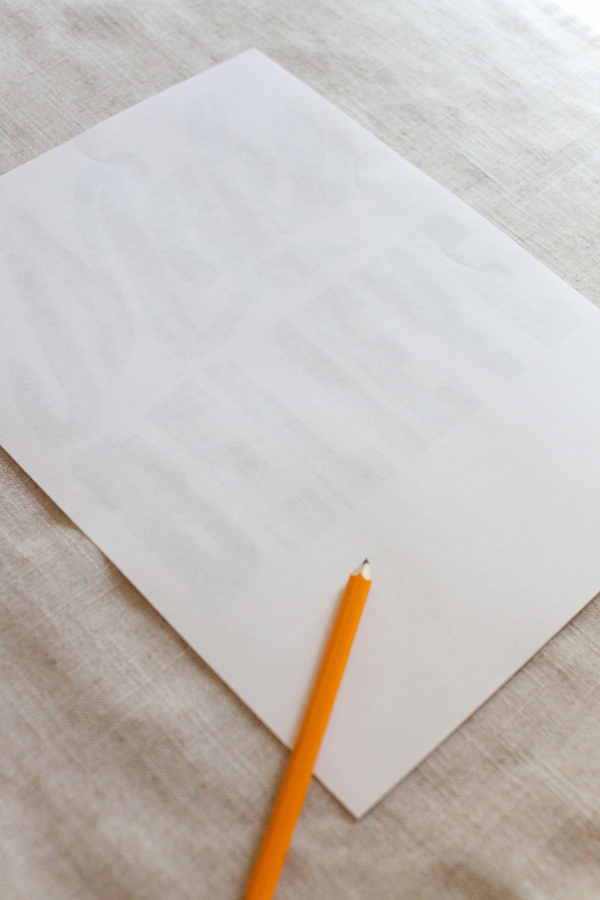 …and some leftover white paint to fill in the letters…
It started with some hot glue to hold down the edges…
…and some more hot glue to hold the pom-pom fringe in place…
It started with two extra pom-poms to fill in the last little gap…
…and it ended with hoop art that looked just like a great big cookie cake!!
Not exactly what I had in mind!
Oh well. Maybe I'll try a different "recipe" next time- ha! 😀