I e-got together with my friend, Beth, a while back to help her come up with ideas for a headboard dilemma she was having. After a few messages back and forth, and inspired by this family photo of hers…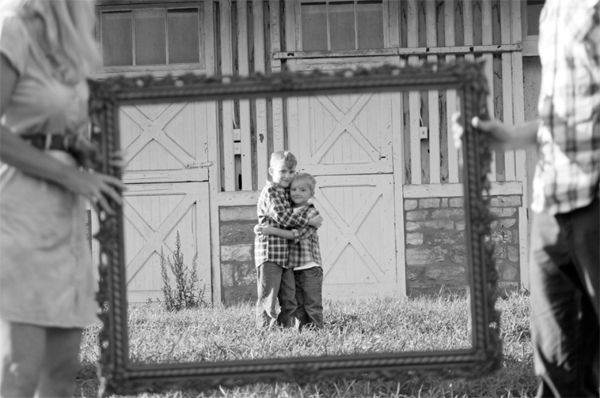 …we came up with plan that involved two old windows and a new barn door…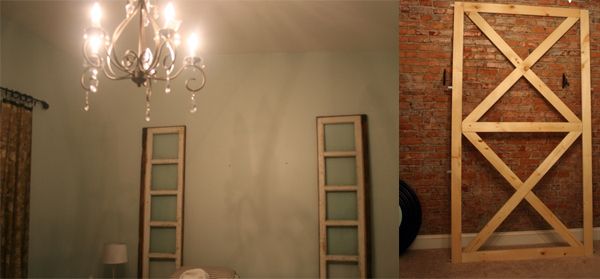 Here's what she and her hubby created with them…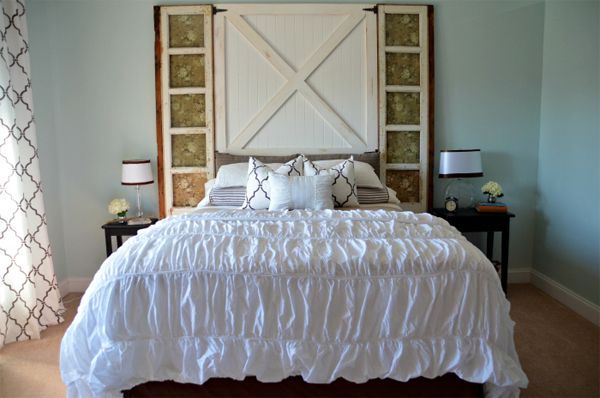 (Click here to check out her DIY Headboard blog post!)
Isn't it great?!
Well, Beth, wrote me with a new design dilemma the other day, so I thought I'd share it here in case anyone else is seeking similar design inspiration. Her email read:
Hello Lay!
I wanted to thank you again for helping me last summer with the brainstorming process for the headboard in my master bedroom. It has really grounded the space, and I am LOVING it. However, I just can't seem to get this room right, so I would love your design advice again! I've already removed the fabric from behind the salvaged windows, I don't like my nightstands, or the lamps, and I have no idea what to put on the walls on either side of my bed. I'm also not sure about my bedding choice. I love my Anthropologie white duvet, so that stays, but I'm not sure about my throw pillows. I made the Moroccan stenciled pillows to tie in with my curtains, but I feel like the whole thing just feels a bit dull and flat. I was thinking of adding some pops of salmon or coral to the mix, but at this point I'm just confused. I need a fresh pair of eyes to give me a new perspective. I would be so incredibly grateful for any advice/ideas you have to offer!
I used Photoshop to put together a quick inspiration photo drawing for her, to see if she might be inspired by a few different ideas that popped in my noggin as I read through her email…
Here are the four main things I'm thinkin' might be fun (but certainly aren't necessary because you're room is absolutely fabulous already, Beth!)…
1- Mixed Mirrors. I love the idea of using reflective surfaces on each side of the bed to open that wall up a little. The barn door/salvaged window combo eats up most of that wall, so maybe adding mirrors will both, add interest and "lighten the visual load" a little, too?
I've always loved the mirror collection in this photo from Country Living: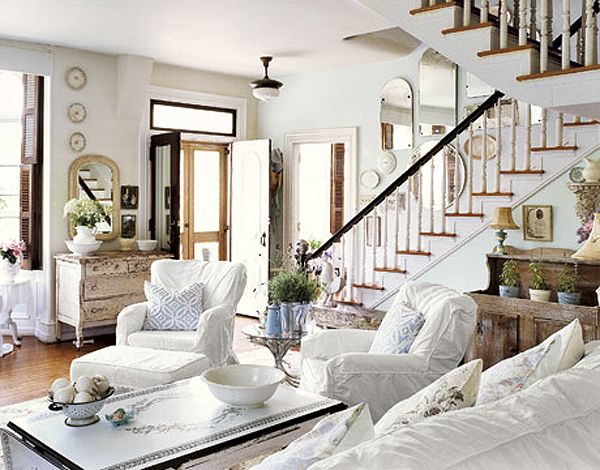 Here's another pretty inspiration photo I found while surfin' around on Google today:
(source)
I love that little room!
2- Corral some coral.
I love the idea of bringing in the color coral and was so inspired when I came across this pic…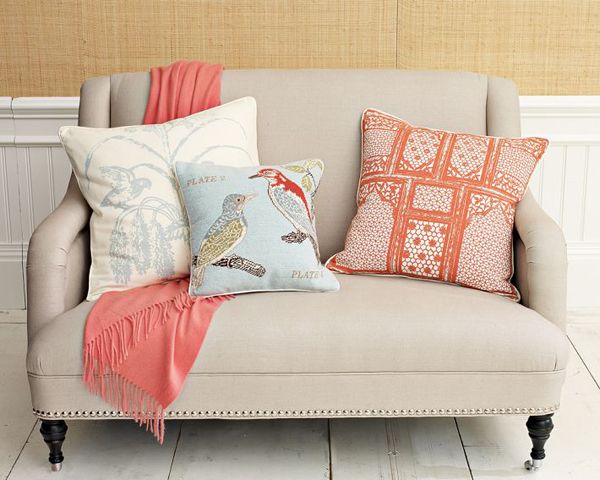 (source)
Then I found this bedding on PotteryBarn.com…

…and I was like, whoa. Me like-y, the look-y, a lot-y.
This is what the back sides of the euro shams (that I popped in my photo drawing above) look like…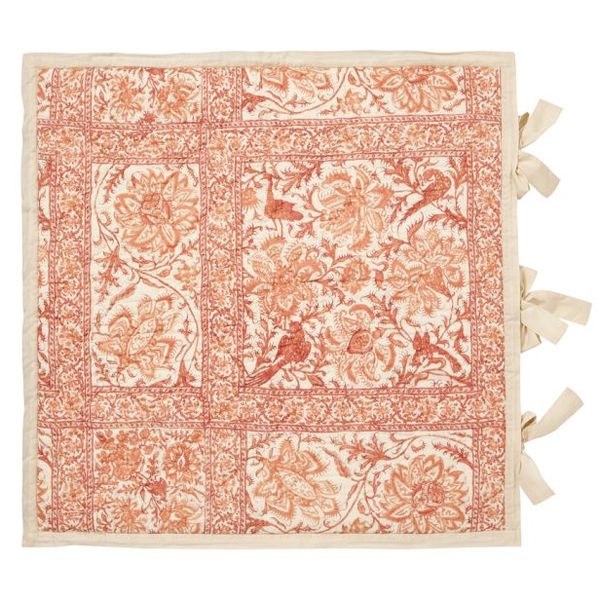 (Cora Kalamkari bedding)
Completely coral-icious, right?! She wouldn't have to use this exact pillow though…I just thought it was pretty luscious, and wanted to give her a visual on what some coral accents might look like in there. It'll be neat to see if she decides to work some into the room!
3- Warm wood.
I showed what it would look like to use chunkier, warm wood-toned nightstands in my inspiration photo drawing because I liked the way they "talked" to the warm wood in the salvaged windows. Here's a pretty, warm wood nightstand inspiration pic…
(source)
The windows on each side of the bed also *sort of* simulate what it feel like to have mirrors on the walls, too.
4- Larger lamps.
Bigger table lamps, that mimic the reflective quality in the mirrors on the wall, hold their own (size-wise) against the large headboard, and contrast with the rustic finish and glass on the headboard would really be a nice touch, scale and finish-wise.

(source)
Also, a lamp with a natural-colored shade (like the one above), versus ones with white shades, might be a nice addition to the existing color palette, too.
I'd like to take this opportunity to thank Beth for allowing me the chance to throw in my two cents…and to apologize to her hubby, Matt, for throwing out more ideas that cost more than two cents. Beth made me do it.