We've still got a few construction projects to complete over at our friend Keith's house, but I got a little antsy for accessories, and decided to create a sculpture *sort of* like the one sitting to the left of the number "4" in my inspiration photo: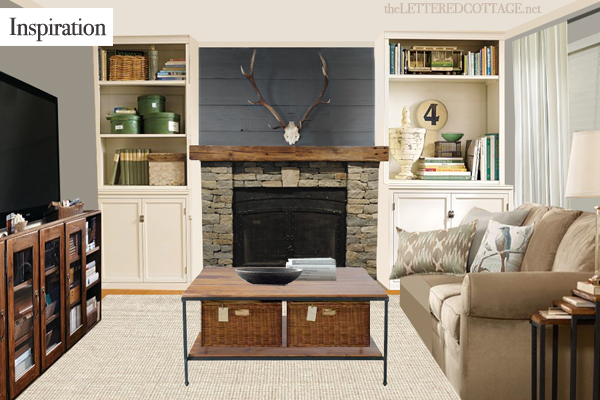 I started with a lime green piece of decor that was marked 50% off at Hobby Lobby. First, I covered it with black paint and joint compound I had left over from other projects. I used a small plastic putty knife and my fingers to apply the joint compound because I wanted it to look old, and sort of like clay or concrete. I didn't try to be neat…I just slopped it on there!
After it was dry, I painted on some "Grain Sack" colored milk paint I got from my friend Marian (Miss Mustard Seed)…
…and when that was dry, I used a sanding block to reveal some of the (lighter-colored) joint compound underneath.
I love how some of the holes in the metal part underneath are still showing, and the way the milk paint created a crackled effect in different places while it was drying.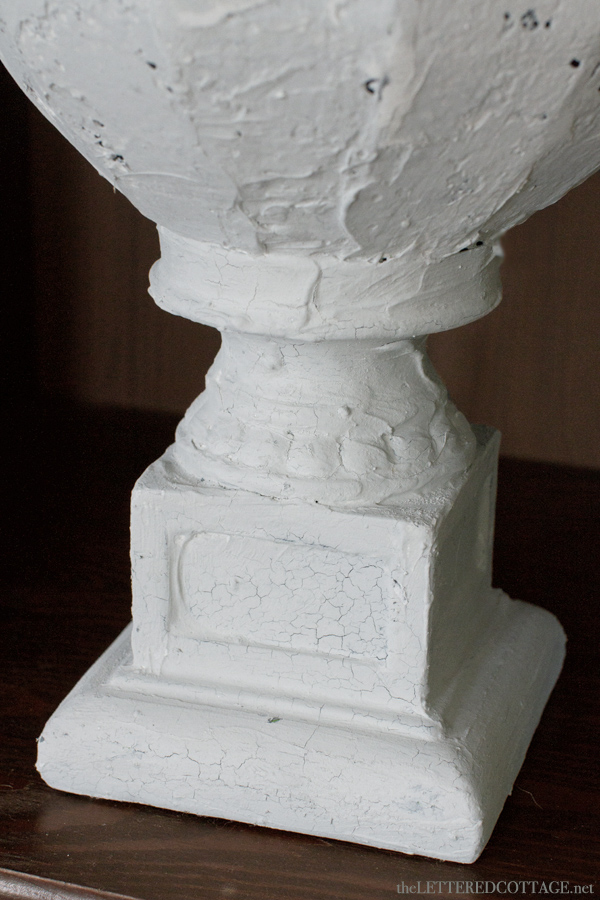 Here's the finished piece:
It was a fun little thing to work on, and I think it'll fit right into Keith's soon-to-be decked out bookshelves!

PS- To check out all of my Keith-related posts, click here: Keith's Living Room Makeover…and for more makeover pics between posts, join us over on Twitter, Facebook and/or Instagram!