We're off to Pensacola to visit my mom this week, but we'll be back to work on the banquette when we get home. I'm so happy with how it's coming together!
We used four ($56) unfinished cabinets from Lowes as the seats: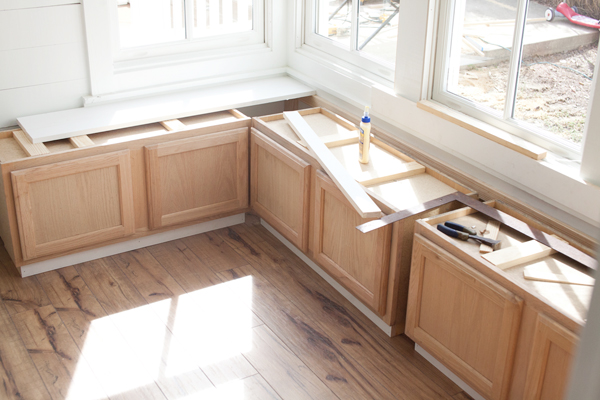 To keep costs as low as possible, Brian the Carpenter suggested using left over lumber along the back and in the corner to attach the seat to.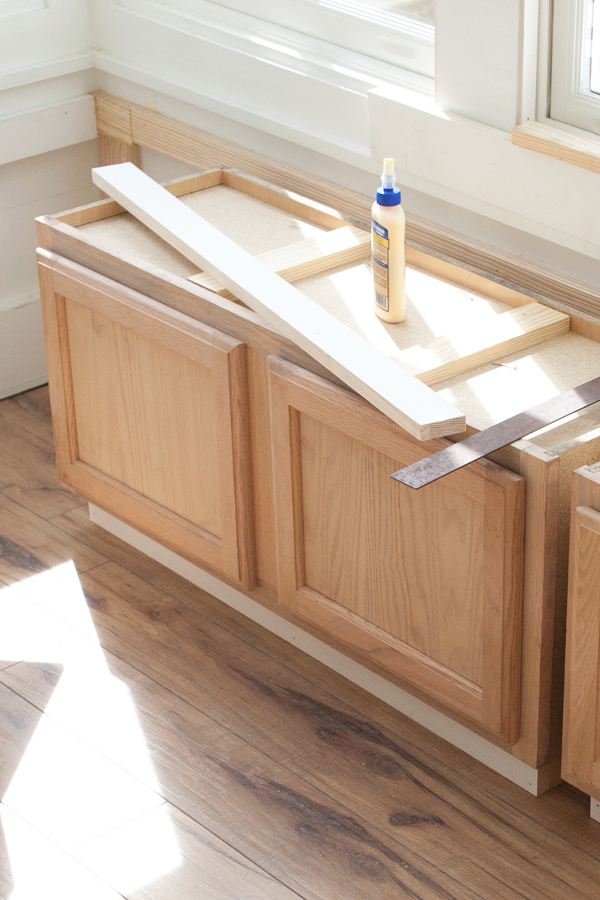 The seat itself is made of 1×6 and 1×4 primed boards from Home Depot: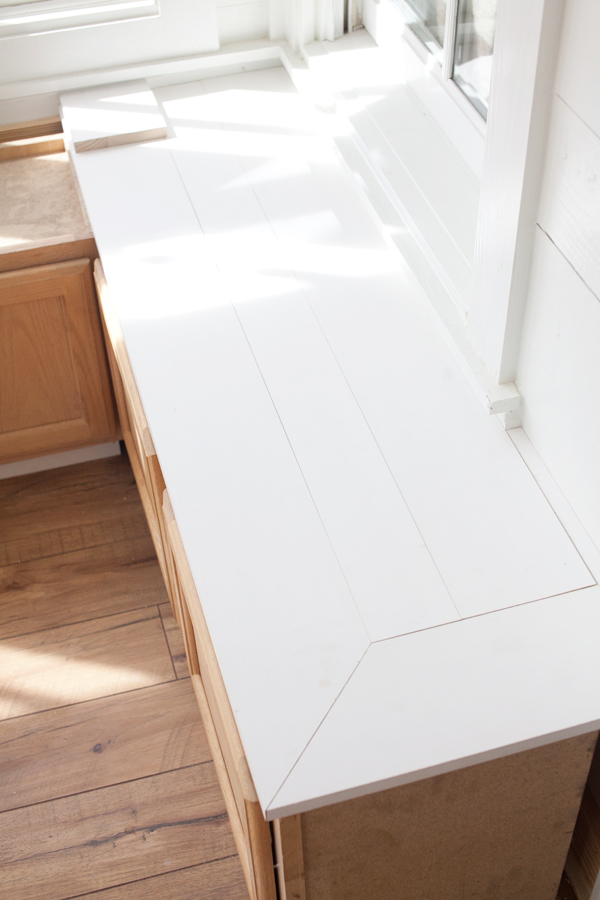 The bottom and sides will be clad with 1/4″ luan plywood, and then we'll attach shoe molding and prime & paint the whole thing…something. Not sure what color yet. 🙂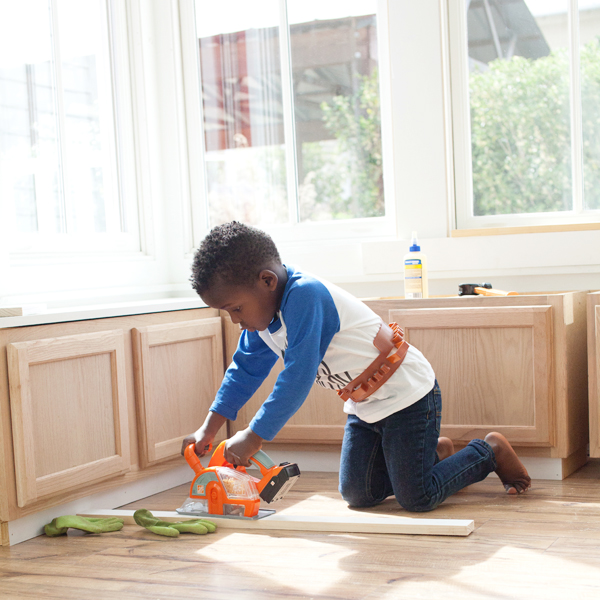 I'll be sure to post more photos of the final result when we're finished. I'm going to ask a friend if she'll help us with cushions and cushion covers. I may have to have two sets made because I don't know if I can narrow it down to just one fabric! 😀
Until then, we're excited to bring Steevenson to the beach for the first time this week. He was born on an island in the Caribbean, but he has never seen the ocean, so it's going to be a very special trip!
Layla