Spring has officially sprung here at TLC, and I. Am. Lovin' it!
First, a whole buncha these guys popped up in the backyard…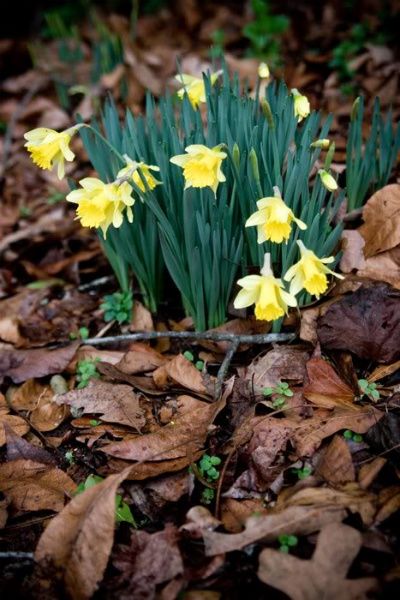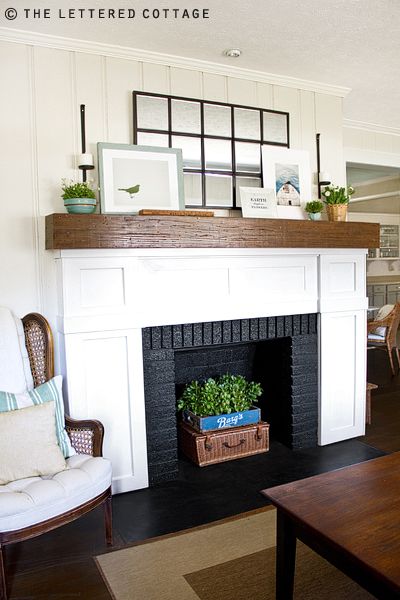 I mostly used things I already had around the house…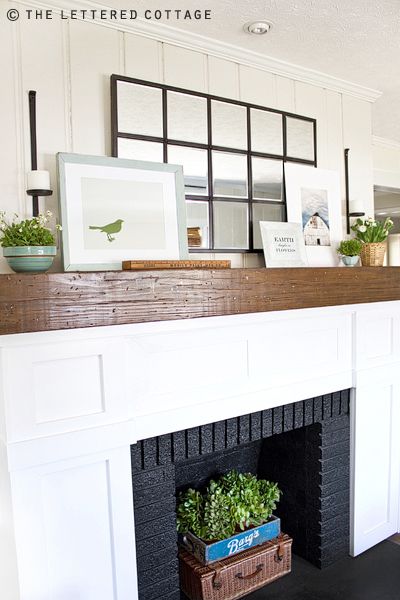 Grass green, aqua, gray, white, black, brown and blue tickled my fancy this time…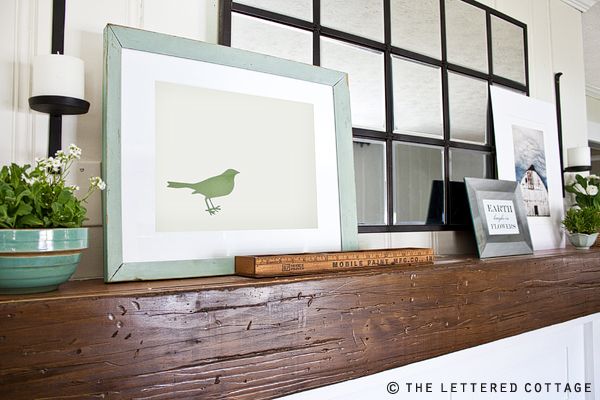 I got this cute little bowl from a local flea market called J&G's Flea Market and Antique Mall…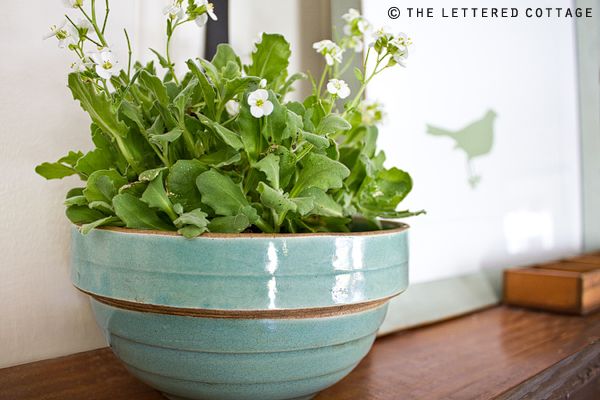 The plant inside it came from Home Depot.
The pillar candle holders hanging on each side of the mirror we made came from PotteryBarn.com…
They were $34 for the pair, and I got them on a day they were offering free shipping. Love it when that happens!
I made the bird art out of a piece of green paper I found on the scrapbook paper aisle at Hobby Lobby…
(I darkened the area behind the bird in the photos above so you could see the mat better. The photo below is a true representation of what it actually looks like.)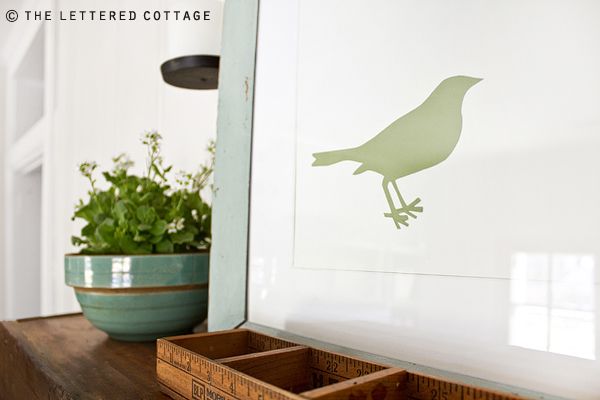 I downloaded this Bird Silhouette, resized it in Photoshop, and then used the ol' "pencil-it-on, pencil-it-off" method to transfer it onto my green paper. After that, I cut it out and used a glue stick onto an 11″ x 14″ piece of white poster board…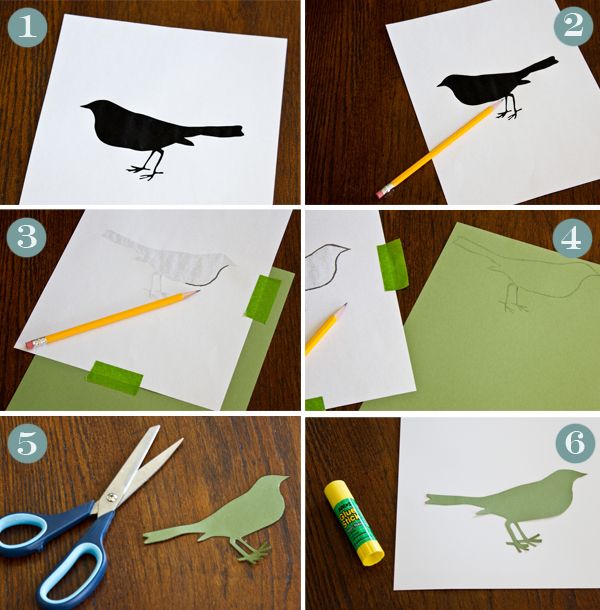 I got the blue frame last year around this time, and I'm cuckoo for cocoa puffs about the color of it, but the size is a bit odd. It's 15″ x 19″- so I broke out my ruler and a sharp pair of scissors and cut a half an inch off each side of a 16″ x 20″ mat I had…
Tip Du Jour: Don't let those awesome, old, odd-shaped flea market frames intimidate you- just cut your mats to fit!
I bought the ruler box a while back…I can't even remember where. Seems like it was only a couple bucks. It makes us smile, so up it went!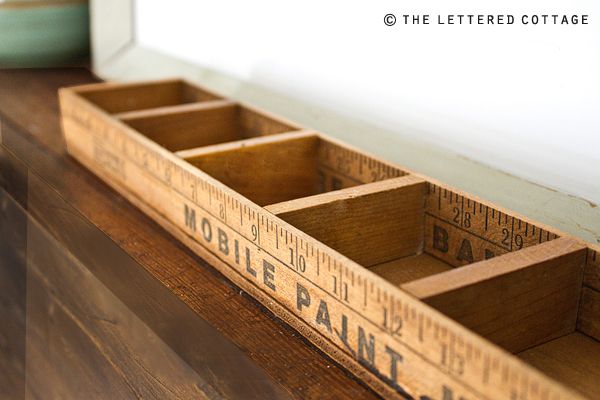 Tip Du Jour #2: If it makes you smile, up it goes!
I got the mirrored frame several years back from a discount home store…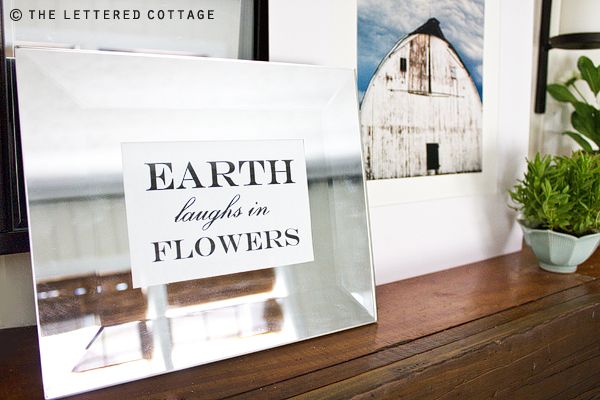 I printed out a Springy quote to use inside of it…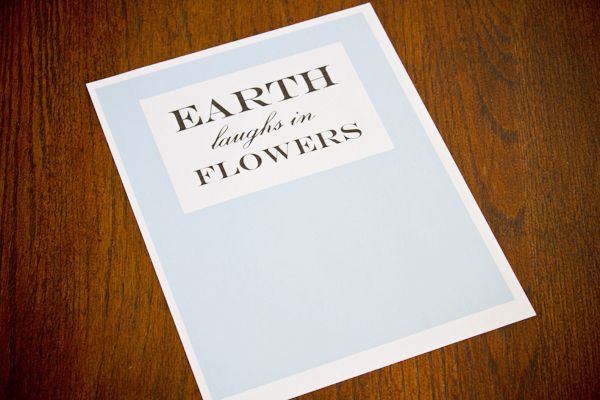 Here's a 4×6 version of it if you've got a little frame you'd like to fill with one too!
My Aunt Julie shot this amazing photo of the barn on the farm my Grandma Beth grew up on in Minnesota…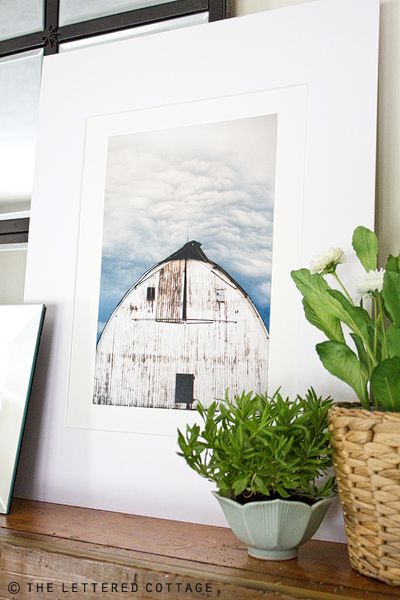 She and my Grandma live in the farmhouse on that property now and I think of them (and the farm I grew up on) every time I see it.
Since it was the tallest piece of art leaning against the mirror, I thought I better keep it on the 'light side', visually. I simply used a glue stick to secure it to an 11″ x 14″ piece of white poster board, and then I taped it to the back of a 16″ x 20″ mat I had with easy-to-remove painters tape…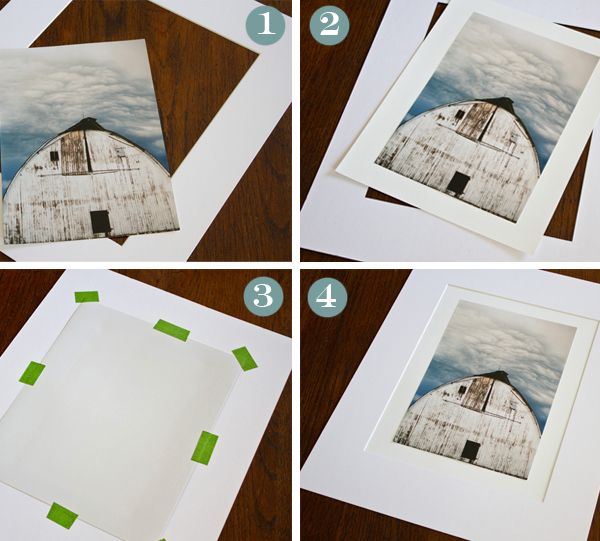 I picked up the little, blue, tulip-shaped dish at J&G's.
It may very well be my favorite non-living thing in the house right now.


This little faux flower plant, and the pot it's sitting in, came from Ikea in Atlanta…
It's one of the best artificial plants I've ever seen, and it only set me back seven beans. Pretty cool considering it's never gonna kick the bucket, huh?
And that about does it for the mantel!
Down below, in the firebox, I stacked an old Barq's soda crate on top of a vintage picnic basket, and threw in a couple of succulents from Home Depot…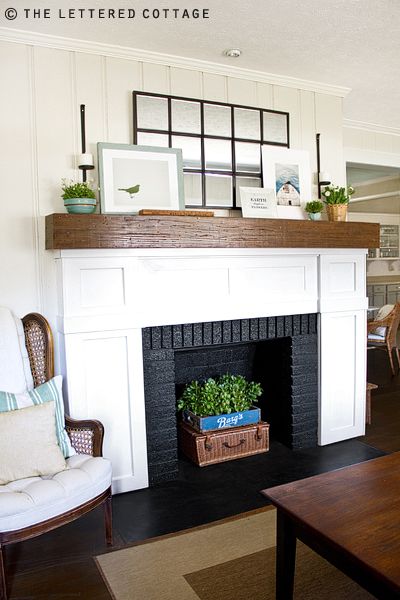 (Soda crate- The Old Post Office Antiques; Picnic basket- Seaside Sisters)
The striped pillow cover on the chair on the left is made by Pottery Barn. It's called "Linen Stripe", and although I don't think it's available on their website anymore, I have seen them spring up on eBay from time to time.
I really enjoyed decking out the fireplace area for Spring. It's definitely my favorite season, and this particular vignette really reminds me of the colors and textures found on the farm I grew up on…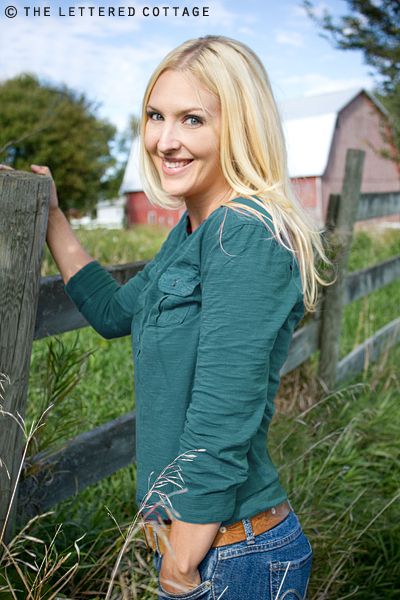 Don't let that smile fool ya…I was about 2 seconds away from waterworks when Kev snapped that pic.
My Mom and Dad put that fence up with their own hardworking hands, and my brother and I raised many a kitten in that old barn standing there behind me.
Those days almost seem like a dream now….ya know what I mean?
Uh oh.
Waterwork alert.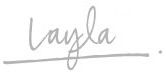 ——————————————————————————————————–
Join us on Twitter or Facebook!
————————————————————————————-
Need help arranging your furniture?
Check out my e-book!
Get My Free E-book: 15 Common Decorating Mistakes And How You Can Avoid Them
Enter your email to download my free e-book instantly! 🙂