Long and bumpy bus rides lead to the loveliest of things around here, and we feel so lucky to have captured so many of them for keeps.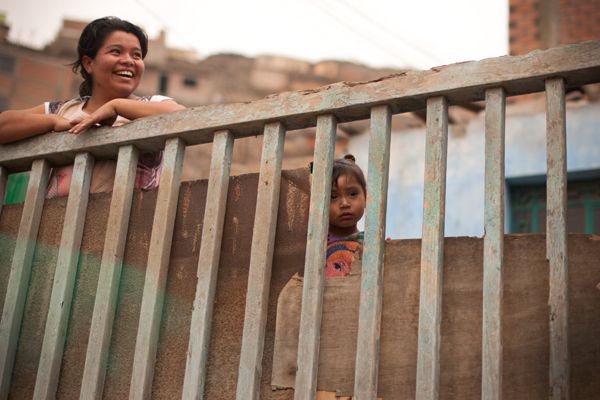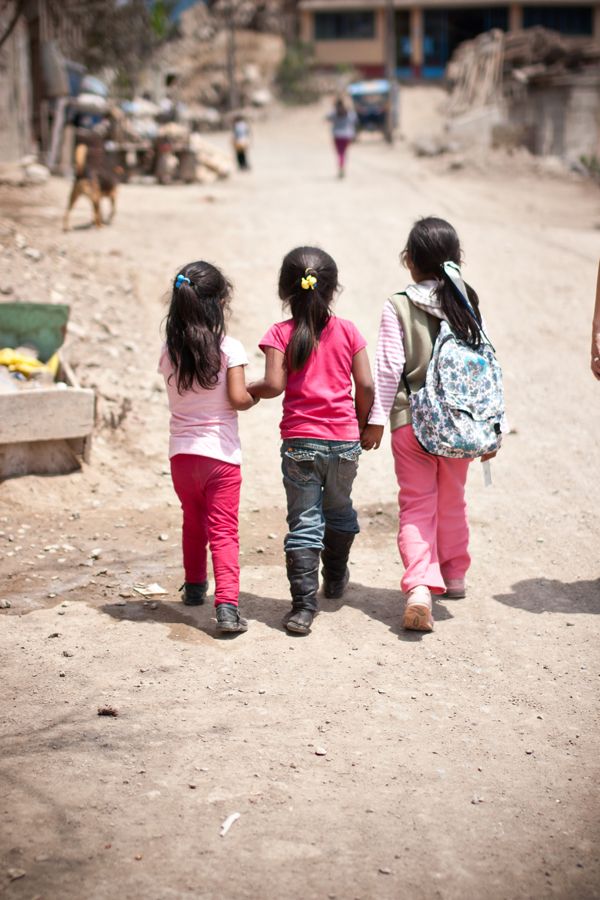 We traveled an hour-and-some to the north today. Traffic is tough in downtown Lima (signs and lights act more like "suggestions" here), but I'm fascinated by the variety of art and architecture we pass by every morning. The projects we travel to, on the other hand, all look pretty much the same- dogs on roofs, and lots & lots of dust.
But ya know what else is always the same? The vibe. It's a smiley one, for sure, and there's such a strong sense of friends and family here. Which, by the way, is incredibly comforting for those who are really starting to miss their own. *ahem*
The man in the photo below is the pastor of the church we visited this morning…
We were walking up the hill with him when the little boy in the photo came running up shouting, "Papa! Papa!". The pastor is not the boy's actual father, (just his pastor) but that tells you how close their relationship is. It was such a beautiful moment to witness and I'm so glad Kevin captured it with his camera!
Near the top of that hill, we visited a family whose daughter is in the Compassion program.
Their home sits, flimsy and weathered, amongst hundreds of others that look a lot like it. It's floor and aging roof were tired and worn, but it felt like a faithful little house, and I could tell there was a lot of strength inside it's walls.
The family has lived there going on nine years. Inside the largest area of the house, there are two beds. Both mattresses droop, but each one is made up nice and neat.
At the back of the room is her father's bed, with its cherry wood headboard and layers of colorful wool blankets. A picture, drawn by his daughter (Estefania) hangs on the wall near the foot of his bed. She loves her Papa very much.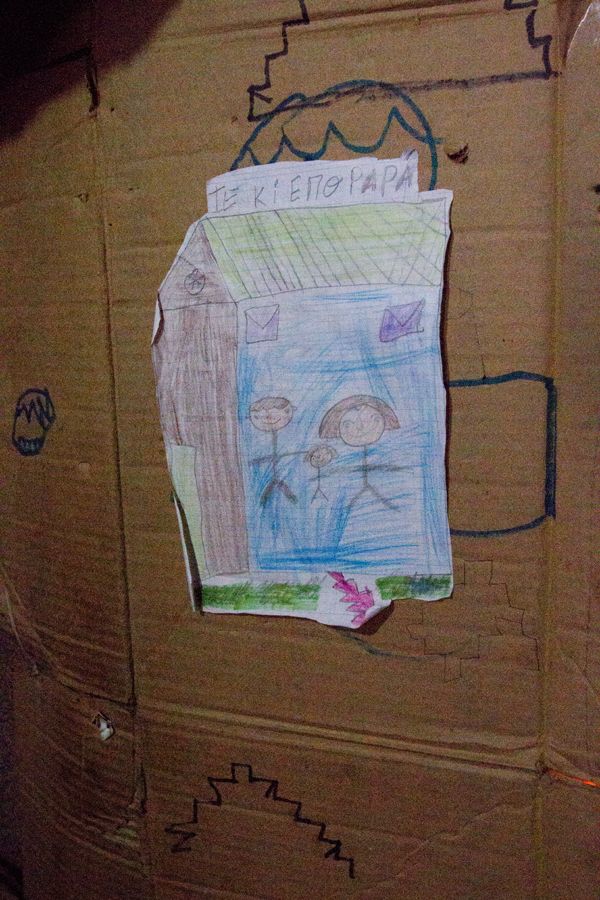 He broke his back in a three-story fall while he was working earlier this year. Compassion stepped in and paid for all his medical expenses and continues to pay for them as he recovers. Estefenia told us she didn't get to see him for months while he was in a coma. She said she was so afraid he'd never come home and I could feel how that experience had scarred her because of the way she acted around him.
She sat close, and was quick to make sure he had everything he needed within arms reach. When I asked her if I could take her picture with my camera, she moved up next to him so that he'd be in the photo, too.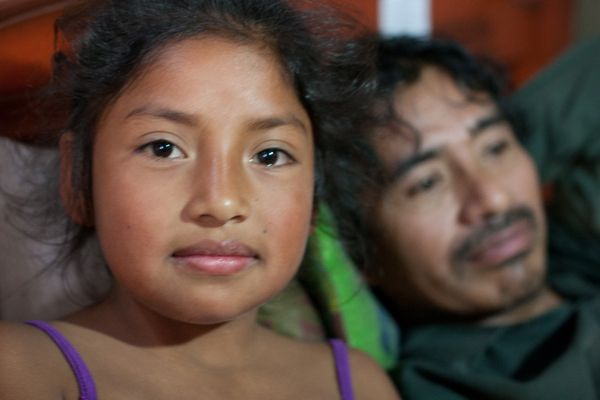 My favorite moment? It was this one…
But I should probably preface it with this: I've given away two of my three bracelets on this trip. One to our sponsored-child, Fresia, and the other to Estefenia. They're identical- both mostly brown wooden beads, except for the one big glittery blue one. I wore them almost every day back home. But now back to that moment. It happened right after I took my bracelet off and handed it to Estefenia…right after she smiled from ear to ear. What she wanted, without hesitation, was a picture of it on her wrist, holding her papa's hand.
That's where her brain went.
She may only be nine years old, but she taught me so much about what's really important today.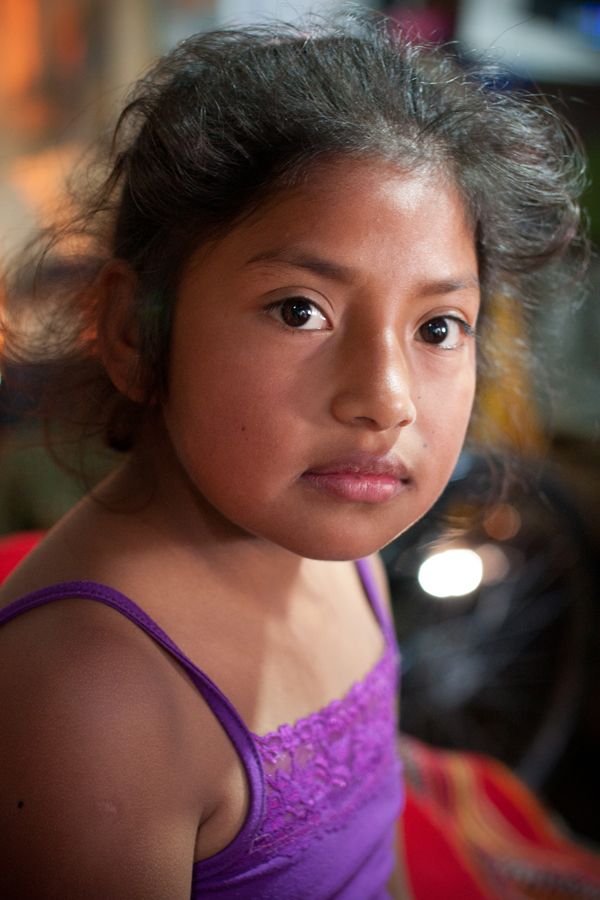 I have a challenging relationship with my Dad, but I think it's time to try again and make sure whatever he needs is within arms reach, too. Thanks for the reminder, Estefenia. Compassion kids rule.
For more posts about our time in Peru, please visit Shaun Groves, Angie Smith and Jen Schmidt's blogs, too!
Get My Free E-book: 15 Common Decorating Mistakes And How You Can Avoid Them
Enter your email to download my free e-book instantly! 🙂