We've got light in our half bath again!
If you've been reading our blog for a while, you'll probably recognize the light fixture. It came with us from our old house, and I'm really diggin' the way it plays with the birds on the walls in there. We used one of those silver-crowned light bulbs so that "visitors" don't get blinded if they look up at the ceiling. The light shines up out of the bulb, not down through the silver part, and it's really working out great!
We're using a lot of earth tones, and blues & greens on the first level of our house because those seem to be our "comfort colors", and we love the idea of bringing the feeling of outside, in- especially this time of year!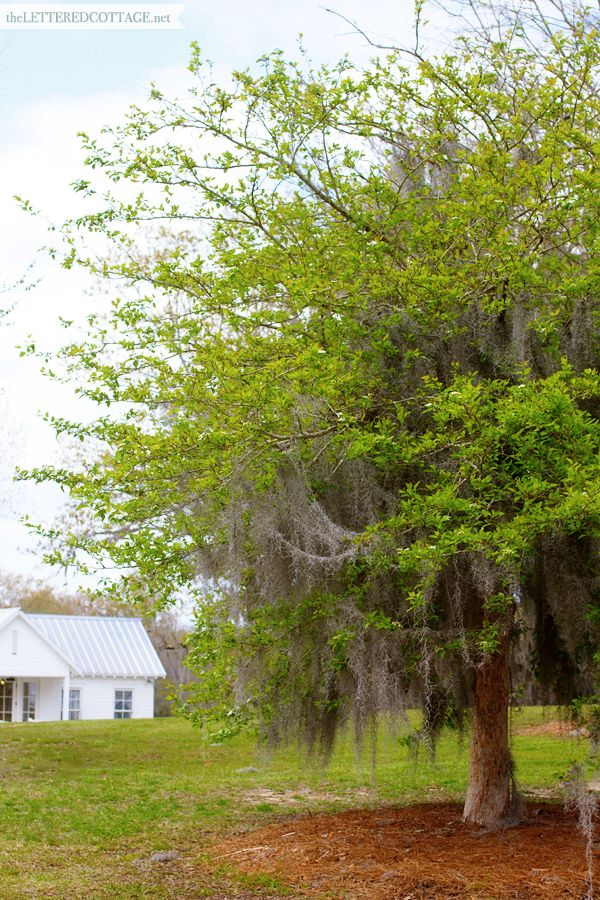 The temperatures have been bouncing around quite a bit here in Alabama, but it's been so fun to witness the earth Springing to life over the past few weeks!

Get My Free E-book: 15 Common Decorating Mistakes And How You Can Avoid Them
Enter your email to download my free e-book instantly! 🙂