In January of 2010, I opened an email about Compassion.

I had never heard of the organization up until that point, but I remember that night as clear as a bell. It was freezing outside, and I was sitting on our mattress in our bedroom- checking my email on our laptop. The bedroom door was closed, but our room was warm thanks to an electric oil-filled radiator my Mom hooked us up with that Christmas. (Our HVAC was broken at the time…brrrr!) The woman who sent me the email was encouraging me to check out a website called Compassion.com, so I clicked on over and spent the next good-while taking it all in. I was so moved by everything I read.
After that, I scoured Google in search of blog posts about people's experiences with Compassion. And after that, me and my teary-eyes got up off the bed to go find Kevin, so that I could show him everything I had discovered.
Long story short, that night ended with a lot more tears, and a sponsorship commitment to a little boy from Thailand named Wat. We received a photo of him in the mail about 2 weeks later…
Since then, we've received several letters from him (he's too little to actually do the writing right now, so a project worker asks him questions and writes the letters for him), and we get so excited when we open our mailbox and find an envelope from him inside it! He loves playing, walking, and art (my kinda kid!), and he always includes a color crayon drawing with his letters. And lemme tell ya- Mr. Wat can rock the Crayola!
We received an updated photo of him this weekend, and I can't believe how much he's grown over the past two years!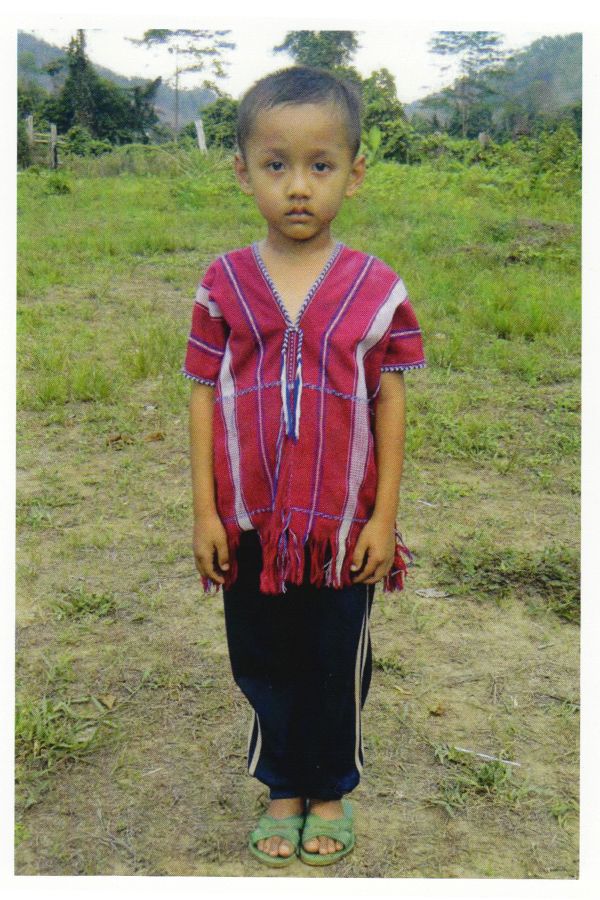 Our sponsorship allows the staff of the Mae Um Lo Child Development Center near his village to provide him with Bible teaching, medical exams, recreational activities, academic support, hygiene supplies, and nutritious meals. But after reading a post called Lame Sponsors of the World Unite by Lisa-Jo at Gypsy Mama, we realized that it's our words (not our $38/month) that are probably the most valuable to Wat. Lisa-Jo said, "We can literally change the course of a child's history by investing in the person, not just the payment plan". We want Wat to know that he matters. We want to encourage him to keep creating his amazing art, and we always remind him that we're praying for him and his family.
When we feel like sending him an email (as opposed to a handwritten letter), we can log into our Compassion account, pick a letter template (there's all kinds of cute ones!), attach a photo to it right from our computer, and Compassion will print it out and mail it to Wat for us. SUCH a neat service!
Sponsoring a child through Compassion will definitely change the life of a child living in poverty, but I have to tell you- your life will change too. You'll be inspired to build a meaningful relationship with your sponsor child through letters, photos and prayers- and you can even visit them, too!
This isn't a Compassion-sponsored post, and I'm sure most of you have already heard of or are already working with Compassion- I just wanted to share our experience with them. And who knows, maybe there's someone reading this that hasn't heard of them, and just found this post by Googling Compassion blog posts, like I did back in January of 2010.
___________________________________________________________
Join us on Pinterest, Twitter and Facebook!
___________________________________________________________
Need design inspiration? Need help with space planning?
Check out my e-book!
* We're not sponsored by Compassion, we just think they're an amazing company and our experience with them and Wat compelled me to write this post!
______________________________________
Today, give a stranger one of your smiles.  It might be the only sunshine he sees all day.  ~Quoted in P.S. I Love You, compiled by H. Jackson Brown, Jr.