Remember that one time I forgot about the reclaimed wood we had stacked up under the house, but then it popped back into my brain as I was thinking about what to do in my soon-to-be home office?
Wellllll, it's finally up and all the new window and door trim is in place!
We didn't have enough of the old wood to cover the whole wall, which I was actually very happy about because it gave me a chance to work some tongue-and-groove bead board in there too! I had the old color matched at Home Depot…here are the formulas if you're interested: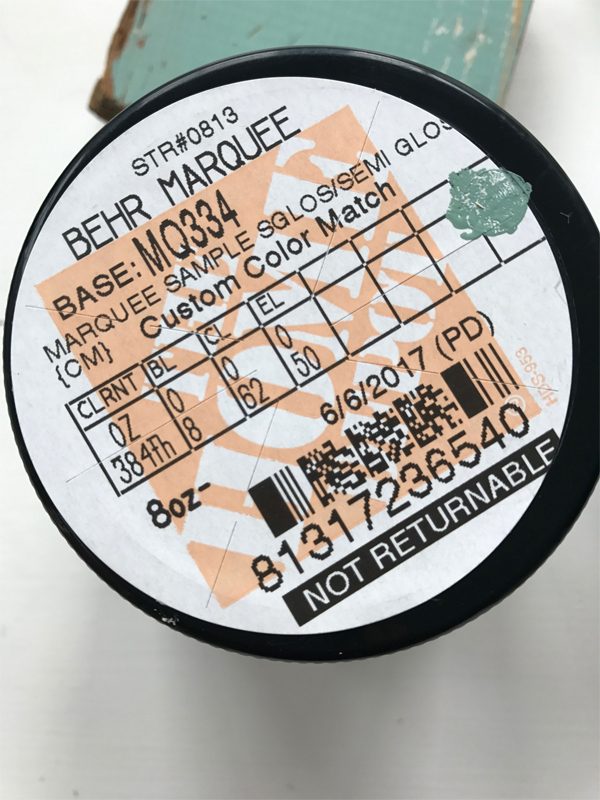 As you can see we've still got lots of painting (and caulking) to do, but I'm so happy with how it's coming together. It's the first wall you see when you come through our front door, and I love the tone it sets. Comfy, colorful…come on in! 🙂
I've been having fun documenting the process in my Instagram stories, too:
Hoping to get those bare boards layered up with some paint and wax this weekend.
Or sometime next week. 😉
Get My Free E-book: 15 Common Decorating Mistakes And How You Can Avoid Them
Enter your email to download my free e-book instantly! 🙂