Sarah's hosting the final Holiday Home party of the year today, so if you published a blog post about your Christmas tree this month- we'd like to invite you to head on over to her blog and link it up, Buttercup!
We don't have a Christmas tree up this year (yet?), but we did deck one out at our friends house just after Christmas last year. Click on the link below to check out the full how-to article on HGTV.com!
I had a ball decorating that little fella, but do you want to know what the best part of that day was? Chattin' with this little fella through the window while I trimmed the tree on his porch…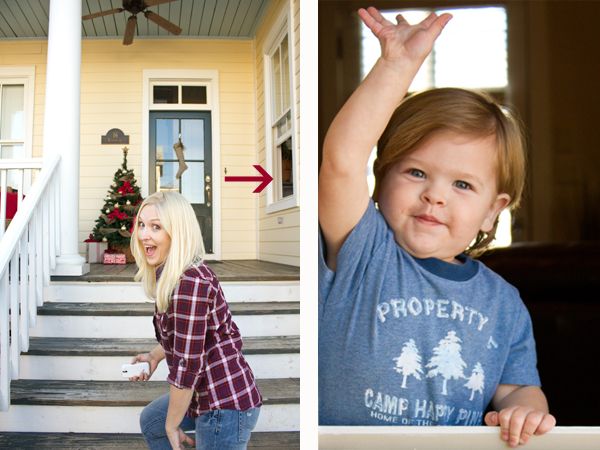 His name is Ever and both of his parents are awesome photographers. Check out these recent shots of Mr. E…
I wonder if his Mom and Dad would mind if I used their porch for another photoshoot this year?

PS- Kevin and Ever's Dad (a.k.a Kev's best friend, Josh) are smack dab in the middle of building an awesome photography website. (Think: two down-to-earth dudes and a site full of fun, online video workshops about how to use DSLR cameras, how to shoot all different types of photography, and how to use Photoshop, etc!) They plan to launch sometime next year, and I'll definitely keep you posted on that as soon I know all the deets!
Get My Free E-book: 15 Common Decorating Mistakes And How You Can Avoid Them
Enter your email to download my free e-book instantly! 🙂