We haven't started on our fireplace makeover yet, but that didn't stop me from having fun with our Christmas mantel this year!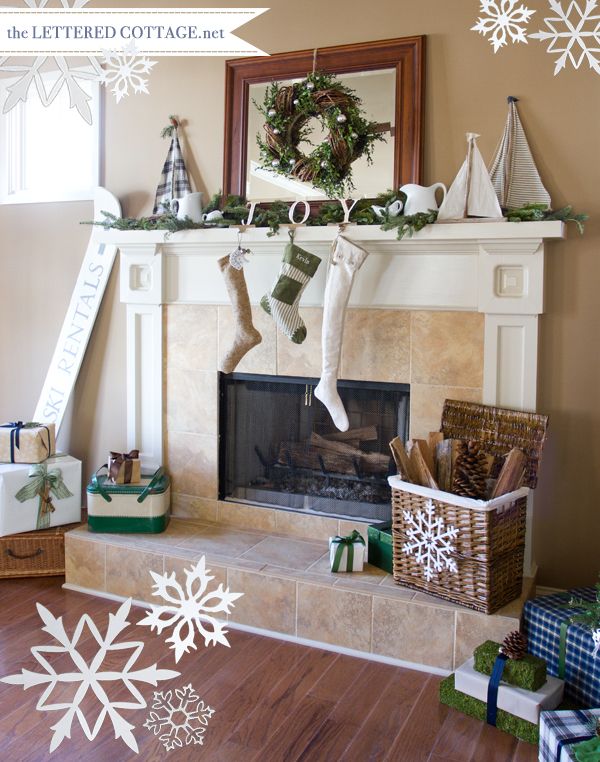 As usual, I tried to mostly use things we already had around the house, and then I embellished with inexpensive elements I found while out and about, around town.
(Wrapping paper- Target, Snowflake & Ribbon- Michaels)
I always like to include handmade things, too, so I made another sailboat using some flannel shirt material (JoAnn Fabrics) and a piece of wood and a twig Kevin and I found while we were out walking the other day…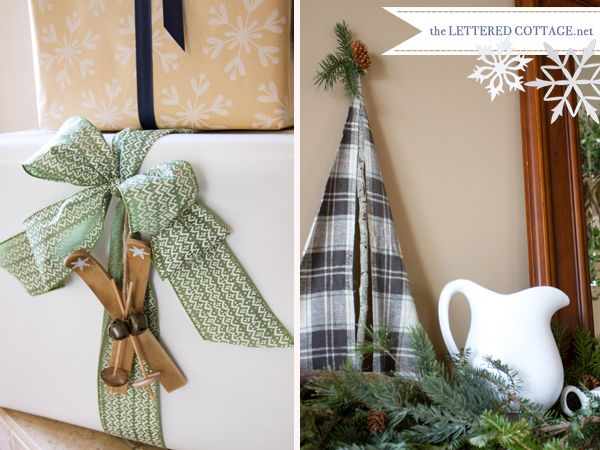 (Ribbon- Michaels, Ski Ornament- JoAnn Fabrics)
I just drilled a hole in the middle of the chunky piece of wood I used as a base, and then stuck the twig down into it. Next, I simply hot-glued the flannel fabric to the twig and base in a few different spots. Last but not least, I hot-glued a piece of faux evergreen to the top to serve as a "flag". Easy peasy and cheap, cheap! #Yay
I liked the idea of the sailboats because we live on a lake, and their shape reminds me of Christmas trees.
The wreath on the mirror came from Target. I fell in love with it at first sight!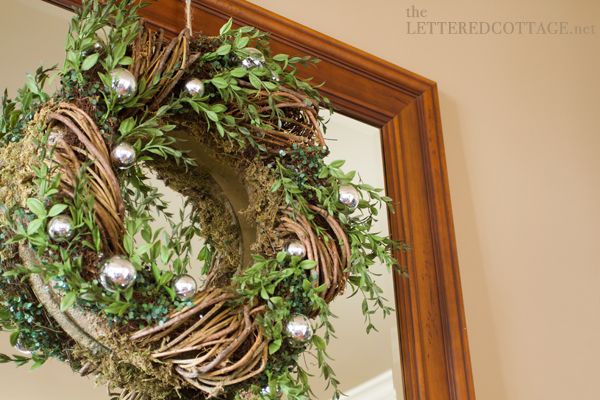 I have a weird thing with wreaths. I love 'em, but I'm not good at making them and it seems like there are so many out there that just aren't quite what I'm looking for. I was happy to finally find one that ticked all the boxes this year!
I brought out our stockings and hung them on stocking hangers I got from my mom…
(Left & Right stockings- Whiteflower Farmhouse, Middle Stocking- Pottery Barn)
…and up on top of the mantel shelf, I nestled some of our white pitchers into a mixture of faux and real evergreen sprigs…
I hope you'll join us for our annual Holiday Home mantel link party tomorrow. I had a blast getting creative with ours, and I look forward to seeing lots more merry-merry at the e-party, too!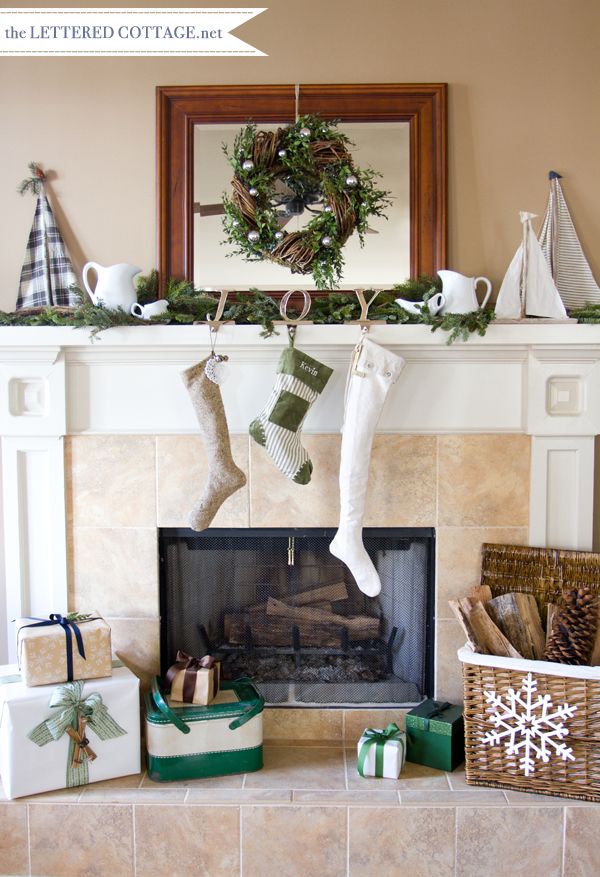 In the meantime, Kevin and I are going to light those logs and finish filling out our adoption application, and hopefully, we'll be fastening another little letter to that stocking on the left next year.
Get My Free E-book: 15 Common Decorating Mistakes And How You Can Avoid Them
Enter your email to download my free e-book instantly! 🙂