We saw our niece and nephew sing at church tonight and it. was. wonderful! There's something about little ones signing & singing songs about Jesus that always makes me teary. Speaking of Christmas and fellowship, if you're hosting a family dinner and you're looking for some inexpensive and easy ways to snazz up your dining room/kitchen table, how about giving your napkin rings some bling?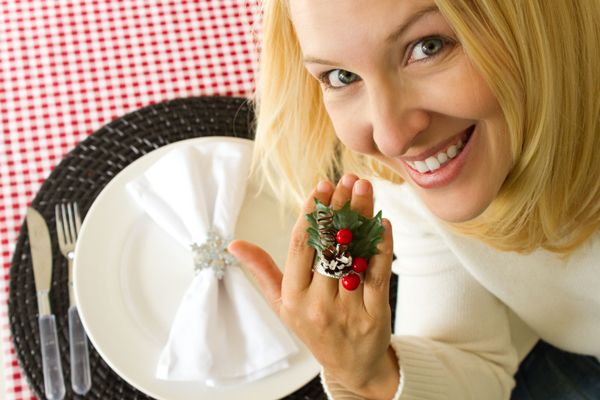 All you need are some plain napkin rings…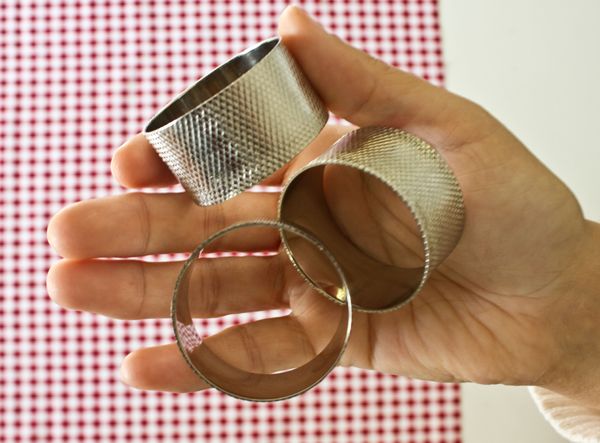 …a hot glue gun, glue sticks, and some "holiday bling" from the arts & crafts store…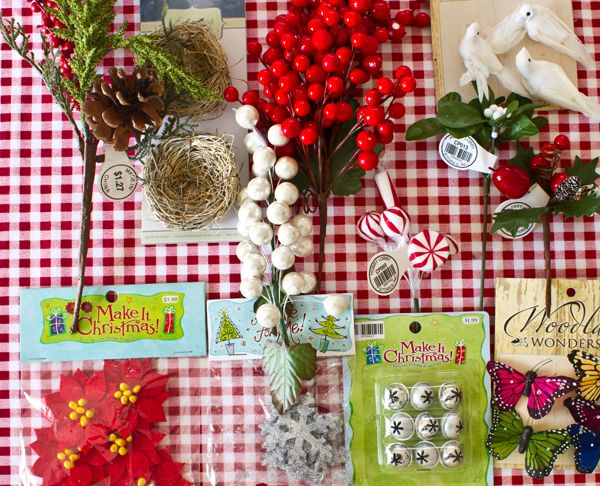 Everything in the photo above was marked 50% off, and Kevin and I had a ball putting them together today. Of course we had to name them all too.
"Bingle Jells"
"Flutter By"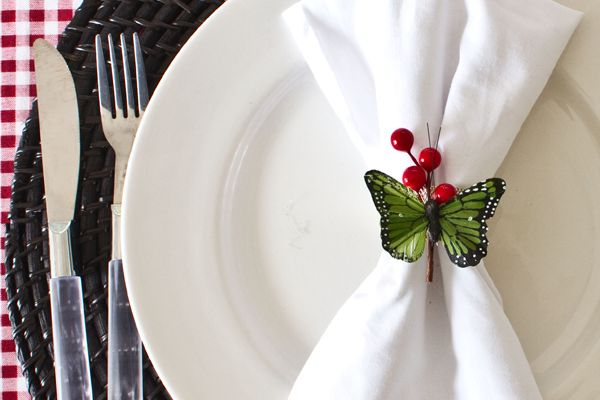 "Mistle. Yo."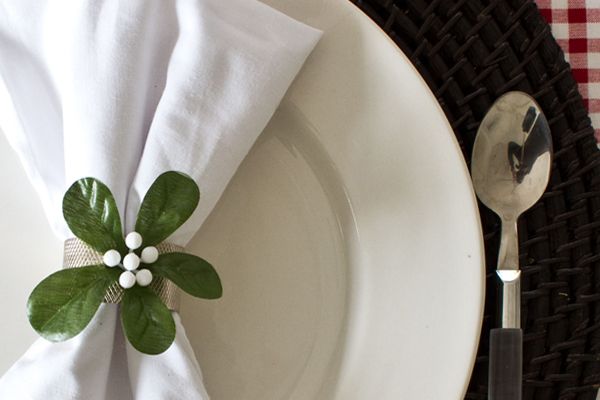 "It's a bird…it's a plane…it's a napkin ring!"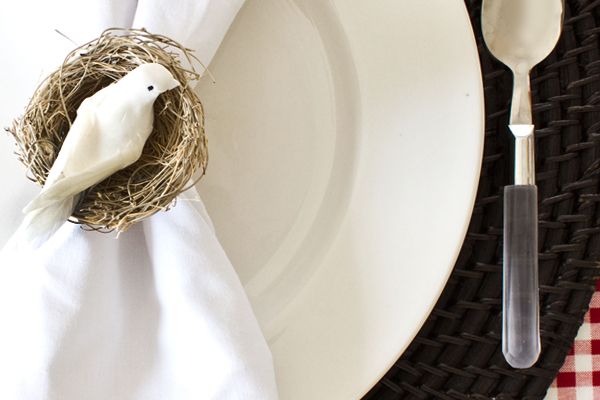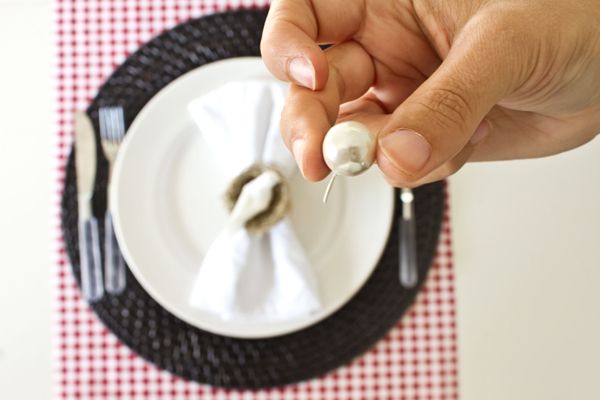 Kinda pretty, huh? Or is it weird to have a bird nesting in the middle of your plate right before you eat off of it? Anywho…these next ones aren't quite as…uh…………….these next few don't have eyeballs.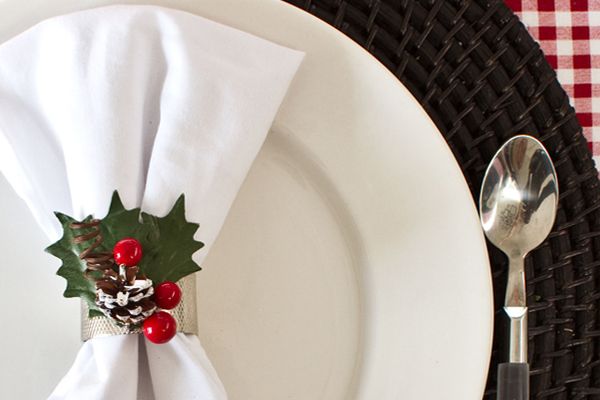 These little adhesive-backed poinsettias went on especially quick…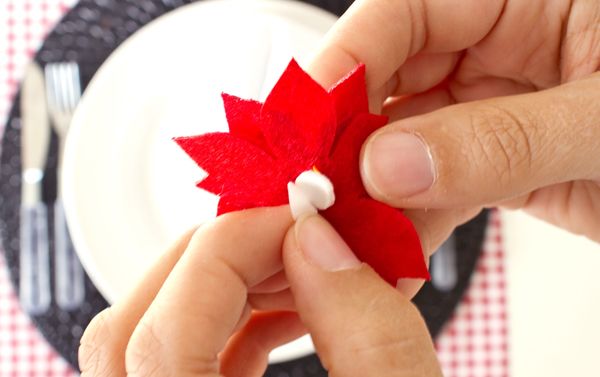 (You could probably even make these if you wanted to get really crafty. They're just made out of felt and corn kernels.)
I call it: "I want some spaghetti-a, under my poinsettia"
Remember, there are no mistakes in festive napkin ring-making, so just have fun with it!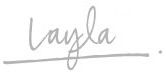 PS- The hot glue blobs under your embellishments will peel right off, so you can go from holi-day to every-day, whenever you're ready to switch 'em up!
—————————————————————————-
Dear Kevin:
Thanks for hanging out on the scoop-side of a spoon with me today!