A while back, a reader named Kelly shared some photos of her house with me. They were taken last Christmas, and I was totally blown away by how beautifully she had the place decorated. I immediately shared them with my editor at Cottages & Bungalows magazine, and we were thrilled when she gave us the go-ahead to photograph the place for a 2011 issue! I can't show you much, but here's a sneak peek of where we spent last Tuesday and Wednesday…
(If all goes according to plan, Kelly's issue will be out sometime next Fall or Winter!)
I can't wait 'til the magazine comes out so you can see all of the fabulousness Kelly created. She truly blew our minds with all of her spectacular Christmas decor. Not one room was left undecorated. Her middle name should be "attention to detail". I'm not kidding. It was unreal! She even sent us home with some super-sweet Christmas gifts…
Books and magazines- our favorite!
___________________________________________________________________
We got back home from the shoot on Wednesday afternoon and although Kevin and I haven't really been doing the whole "Christmas present thing" for the past couple of years, I really wanted to surprise him with just a little sump'n sump'n this year. He had been talking a lot about a book he wanted, and he still needed to pick up something for his Dad- so I suggested we hit Barnes & Noble before we hunkered down for the night.
Well, I don't ever need to ask Kevin twice if he'd like to go to the book store, so off we went….supposedly to pick up a gift for his Dad.

I had been thinking about how I could get in there and get the book he wanted (while he looked for something for his Dad) the whole way home from the photoshoot.
When we got to the store, I walked with him to the childrens storybook section (his Dad is a retired cartoonist) and then told him I was gonna go look at the shelter mags. And since I always go look at the shelter mags, he totally bought it.

I casually walked away from him, in the direction of the magazines, but as soon as I was out of his view, I darted toward the section that housed the book he wanted. My pulse quickened, and I totally broke into "Mission Impossible" mode.
When I reached the right department, I scanned the bookshelves, row by row, for the title he wanted. He had just shown it to me a couple of days before, so I should've known exactly where it was.
Key word: should've.
Every second that I couldn't find the book felt like an eternity. And I never (not once) looked up from the shelves to see if he was coming because I didn't want him to be coming! I just wanted to believe he wasn't coming, and find that book!
Then, all of a sudden, I spotted it.
I heard angels sing.
I grabbed it.
I darted back up the aisle, and ran/walked up to the register.
Uh, let me rephrase that.
I ran/walked up to the back of a very, very, very long line of people waiting at the register.
(I found this photo online to help depict my dilemma.)
I stood there, at the very end, for several minutes. I fidgeted, and contemplated telling the gals who eventually walked up behind me about my predicament.
I think I thought maybe they would help shield me from Kevin if he were to walk by while I was waiting.
I abandoned that idea though, when the elder woman turned to the younger woman, and while pointing at a man with tattoos said, "Ew, Lauren, look at that guy".
I decided anyone who pointed and said "ew" to someone about a guy with tattoos probably wouldn't wanna help shield me from my SEXY, TATTOOED hubby.

Then, as if to say, "Layla- don't worry about those ladies behind you. We're about to hook you up sister!"- the man at the register loudly announced, "IF ANYONE IS IN A HURRY- MATTHEW CAN CHECK YOU OUT OVER AT THE CAFE."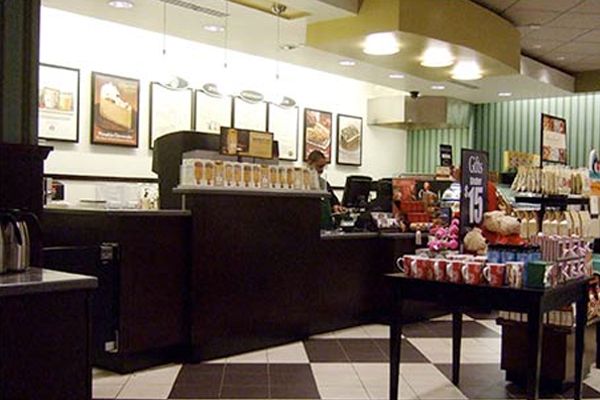 (Not the actual cafe. I found this photo on the web too.)
At this point- I glanced over at the cafe, noticed that no one else was moving, and I believe I said "I'm goin'!" out loud.
Although I'm not sure if I just thought that, or if I actually said it out loud.
Either way, the cafe was indeed a ghost town, so I ran/ran over to it.
And wouldn't ya know it, Matthew and his tattooed arms were able to ring me up and outta there in under 20 seconds flat. Whew!
______________________________________________________________
Christmas morning I reached down under the bed (where I had hidden the book), and presented it to Kevin.
He was thrilled, but wondered how I had managed to get it, since we hadn't spent more than a few minutes apart during that week.
I told him I used my brain, and that it was definitely a personal triumph.
That night, we decided to watch some TV and order a pizza. And that night will be the LAST NIGHT I order pizza for a very long time.
Papa John whipped up a pie full of food poisoning that kept me balled up in this thing for the past 3 days…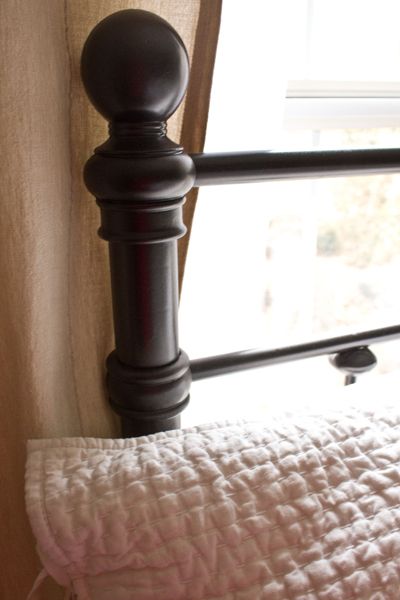 So needless to say, there wasn't a whole lot of traveling, or spending time with family this Christmas like we had hoped.
There was, however, a whole lot of weight loss.
And, fortunately, a lot of great magazine and book reading too…
Kevin surprised me with this one (and the journal & pen) on Christmas morning after I surprised him with his…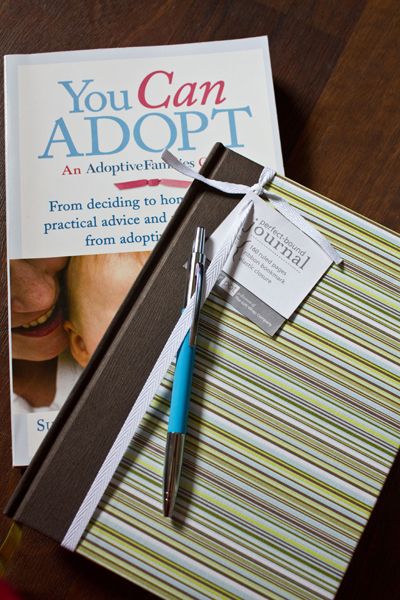 He thinks he stinks at buying presents, but I think he did a great job!
I started reading the book last night and it is wonderful! And I can't wait to start scribblin' stuff in that journal on Saturday. I figured the 1st was a good day to start it, and hopefully this food poisoning stuff will be totally gone by then so I can write about fun stuff instead of funky stuff.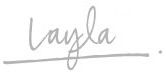 PS- The winner of giveaway #11 is Heidi of Wonder Woman Wannabe, and the winner of giveaway #12 is Lorri of Lizards and Lollipops!
Congrats you two! I'll be in touch via email to get your mailing addresses from you!
——————————————————————————————————–
Join us on Twitter or Facebook!
————————————————————————————-
Need help arranging your furniture?
Need design help?
Check out my e-book!
Get My Free E-book: 15 Common Decorating Mistakes And How You Can Avoid Them
Enter your email to download my free e-book instantly! 🙂