…and speaking of sweet local gals and their fabulous shops….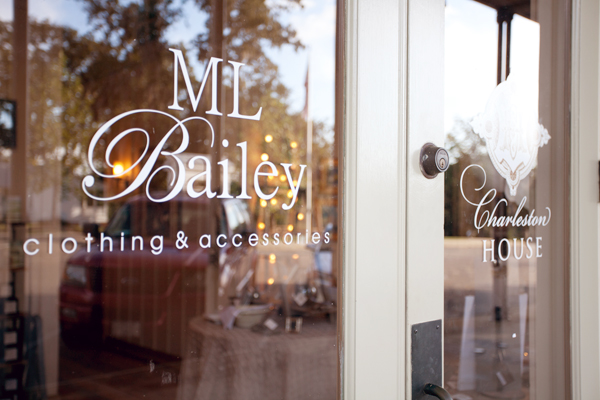 Meet Mary Lackey Bailey and Ashley Owen:
They co-own a pretty little boutique down the street, here in Pike Road.
It's just a handful of blocks away from the chapel…
…so if you're coming to The Chapel Market this Saturday, you should definitely swing by their place and say hello!
They'll be open a little earlier and later than usual on Saturday, so feel free to stop by any time between 9am and 5pm that day.
Ashley's part of the shop is called Charleston House (phone: 334-467-8301) and she sells a variety of rustic elements, formal furnishings, original art, and jewelry in the front section of the store:
Her husband is a super-talented artist, and she'll have several more of his paintings there this weekend…
Mary Lackey's part of the shop is called ML Bailey (phone: 334 356-7710), and she sells super cute clothing and jewelry.
I'm going to be sporting one of her snazzy shirts on Saturday, and I'm really looking forward to wearing it. Kev and I have been working hard on a project in our living room, and moving my vintage goods into the chapel all week, so I've been living in holey jeans and old t-shirts lately.
It'll be fun to look like a girl again this weekend- LOL!

PS- For more pics between posts, join me over on Twitter, Facebook and/or Instagram!

Get My Free E-book: 15 Common Decorating Mistakes And How You Can Avoid Them
Enter your email to download my free e-book instantly! 🙂