Welcome to day 4 of Wandawega Week!
Today's post features another area of Camp Wandawega– Tent Hill.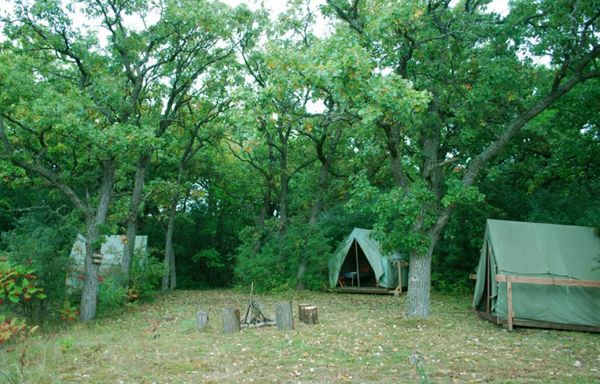 This area of David and Tereasa's rustic resort is home to a collection of vintage, perfectly weathered, Boy Scout tents.
These aren't just regular ol' tents. They're more like canvas cabins…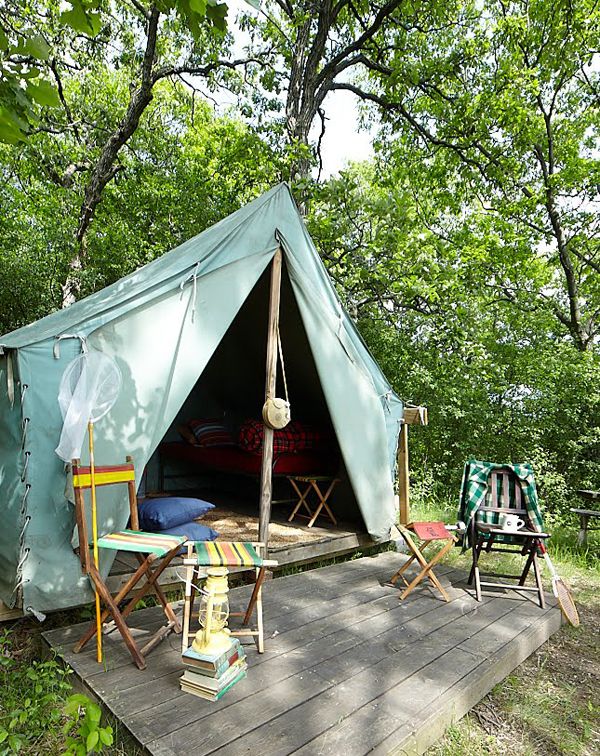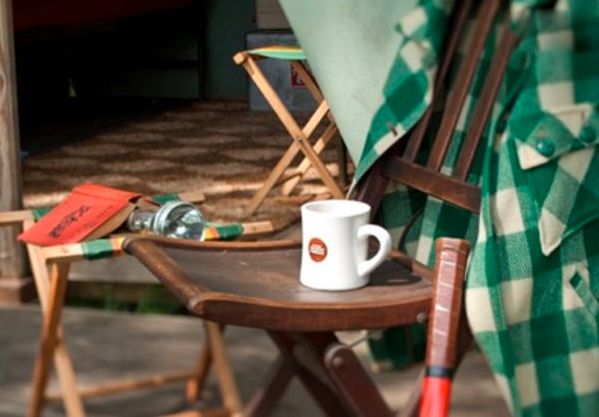 After a 5 year search, David and Tereasa found a source for the vintage tents and the wood platforms they originally sat on…
They also picked up the original, vintage metal bed frames, mattresses, and tent poles that went with them…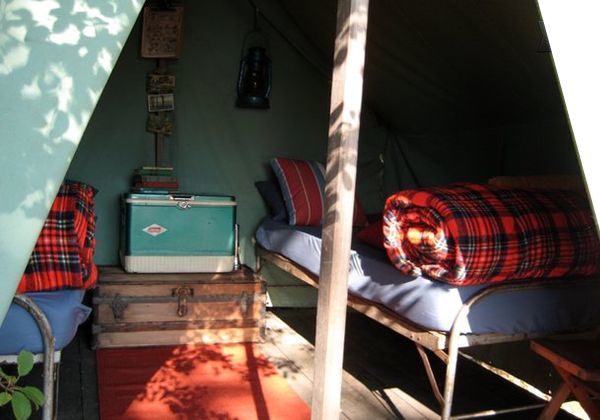 Here's how Tereasa describes her tent budget breakdown:
3 tents: $20 each
9 platforms: $5 each
6 vintage Boy Scout beds: $5 each
Creating your very own Boy Scout tent village: Priceless.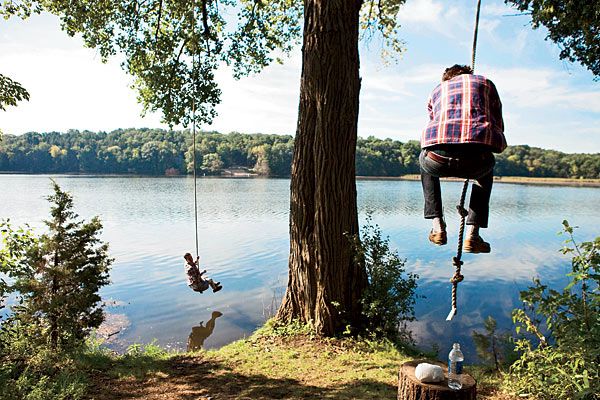 And speaking of Tereasa's love affair with vintage collections- if you'd like to throw your name in the (virtual) hat for a chance to win a signed copy of Tereasa's newly-released book, "Found, Free & Flea", just leave us a comment on this post between now and tomorrow (Friday, August 12, 2011) at noon (Central Time)!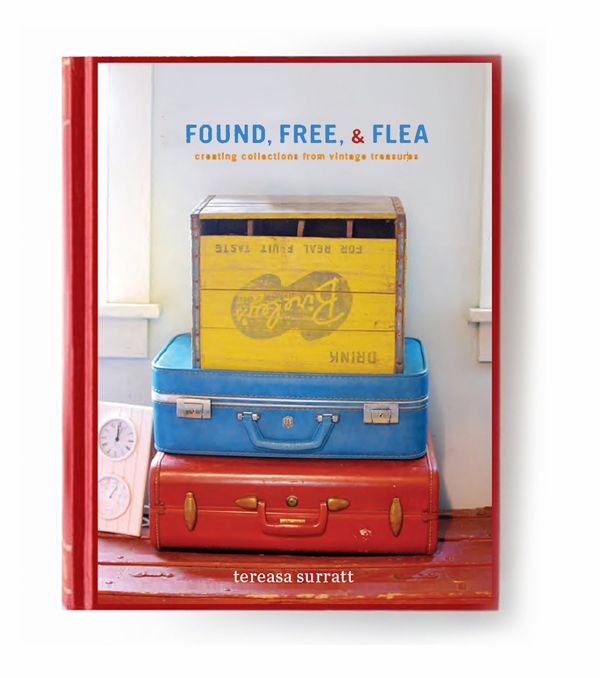 And don't forget to swing by tomorrow for the final Wandawega Week post…you're not gonna "wannamissit"!

PS- If you missed any of this week's Wandawega posts- you can find them here: Day 1, Day 2, Day 3!