We interrupt this previously scheduled "5 Photos That Stopped Me In My Tracks on Instagram" post to bring you an update on the loft ladder.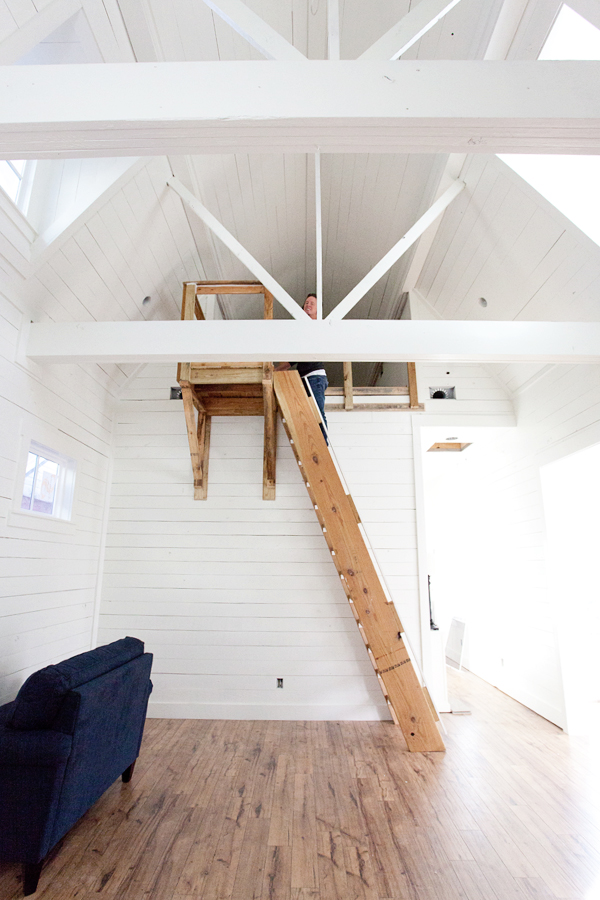 It's getting a makeover…and it's turning into stairs. 🙂
Like I mentioned in a previous post, I wasn't involved in the design of it, and after climbing up it and discovering that I am still very much "allergic" to ladders that are taller than ten feet, I did some searching on Pinterest, and found a couple of inspiration photos to pass on to the builder. Here's what I sent:
…and that's just what he's going to build! 😀 He said he'll be back in a couple of days with all the pieces, and that it wouldn't take long to put together. Yay!
I asked him to shift the existing (bracketed) landing over to the right side of the loft opening, so that the stairs can go down into the left corner of the room- the opposite direction the ladder is going now. We'll be able to put that hundred-some-year-old newel post to use now that we're going with stairs, which is really exciting, too.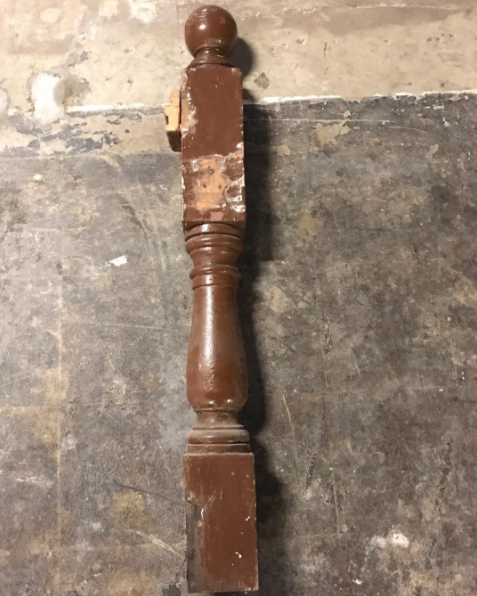 Oh, wait. Maybe I only talked about that on Instagram? Well, long story short- we got it from a friend who is renovating an old building in downtown Montgomery. I couldn't let him trash it. Friends don't let friends throw away antique newel posts, right? 😉
Will report on stairs and such next week. Until then, be safe and well, my friend!
Layla
PS- In climbing the loft ladder, I also discovered that I'm allergic to the very thought of my son climbing up something that tall too. #NoWayJosé
Get My Free E-book: 15 Common Decorating Mistakes And How You Can Avoid Them
Enter your email to download my free e-book instantly! 🙂