A few years ago I had big plans to start a little home-based business called "Lettered Olive" with my Mom. Unfortunately, it turned out to be too expensive & time consuming for us both- but I've still got a couple of things we had hoped to sell in our online shop lying around the house. One of which is our giveaway item of the day!
It's a double mat I designed that measures 20″ wide x 28″ tall. The top mat has some neat little grooves cut into it so the black "core" shows through…
(Because it's an odd size, it'll need to be custom framed.)
The opening on the bottom mat is for a 5×7 print, and the quote I chose to have printed on it is one of my all-time favs…
If you'd like to throw your name in the hat for a chance to win it, leave a comment on this post between now and ten o' clock p.m. tomorrow night. (Wednesday, 12/22/10) (Central Time)
Yesterday's winner is…
Congratulations Laura! I'll be emailing you soon to get your mailing address from you.
And congrats to today's Twivia winner- @JessicaOakes. Today's question was: In what year did Pottery Barn launch Pottery Barn Kids? Answer: 1999.
Stay merry, jingle boys & belles!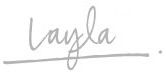 ——————————————————————————————————–
Wanna play TWIVIA with us? Join us on Twitter!
Join us on Facebook!
————————————————————————————-
Need help arranging your furniture?
Need design help?
Check out my e-book!