Well, we made it to Colorado and we're currently sitting in a spiffy little hotel room in the heart of Engelwood. Our design TV meetings start at noon today, and we're hoping to get a peek at the DIY Network Disaster House before we leave town on Wednesday too…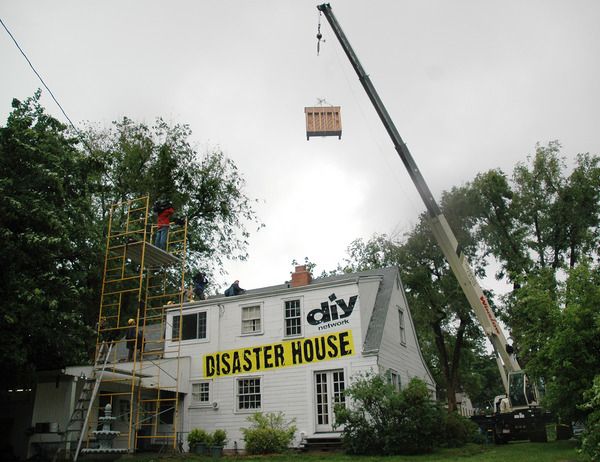 We're big Josh Temple fans! Here's a snippet from an episode where he showed how to repair damaged wood floors…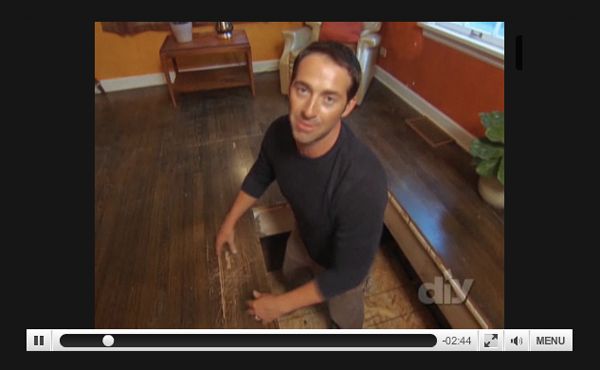 And speaking of hardwood floor projects…we finally started tackling another big one at our house, a few days before we packed up and headed off to Denver. (Hi. We're the Palmers and we work better under pressure.)

We've already refinished the floors in the future kids room and office, but we got a hankerin' to do the living room floor the other day, so off to Russel Do-It Center we went to rent another floor sander.
Here are a couple of photos of the living room before we moved in…
That's me, with my head out the window, gasping for air. I'm kidding- but for real, can you say "stretched out, pee-stained carpet"?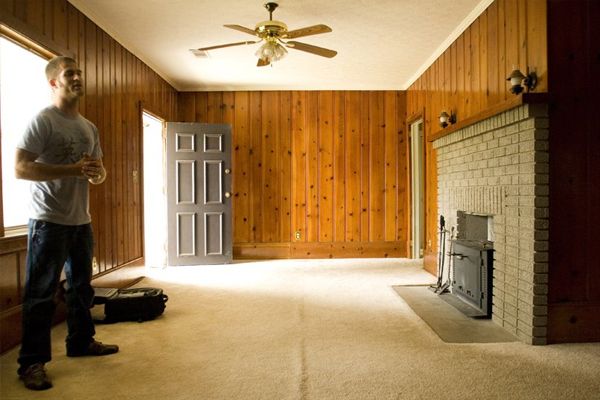 Visions of Toby danced in our heads…
…but, we bought the place as-is, and Kev ripped out that nasty stuff the day we closed on the house. Over the next few days we quickly installed some really inexpensive (and temporary) wood laminate flooring. It did the trick for the past (almost) four years, but little by little we've uninstalled it, donated to other folks, and we've slowly but surely been refinishing all the hardwood underneath.
Check it out- here's what the floor looked like as of last week…ya know, when we got the aforementioned hankerin'…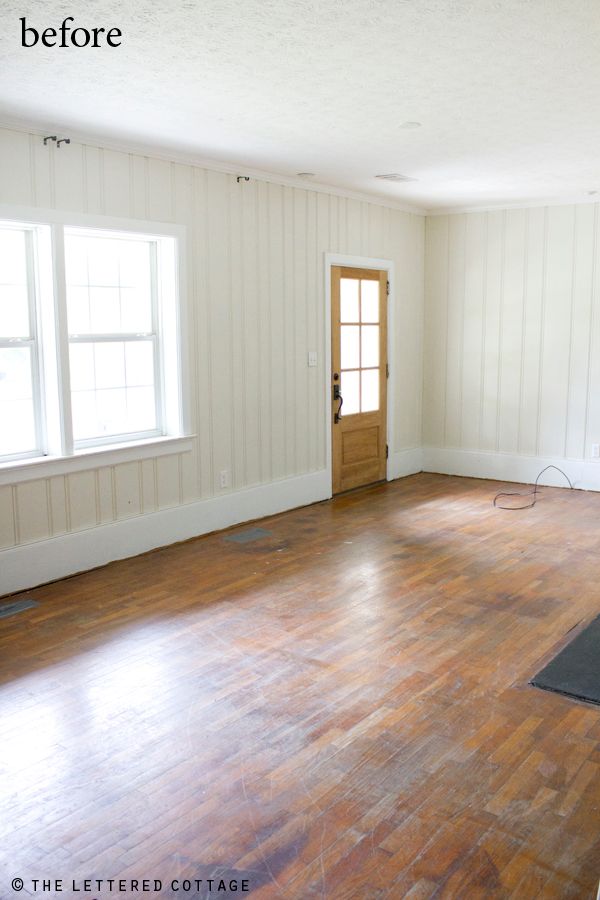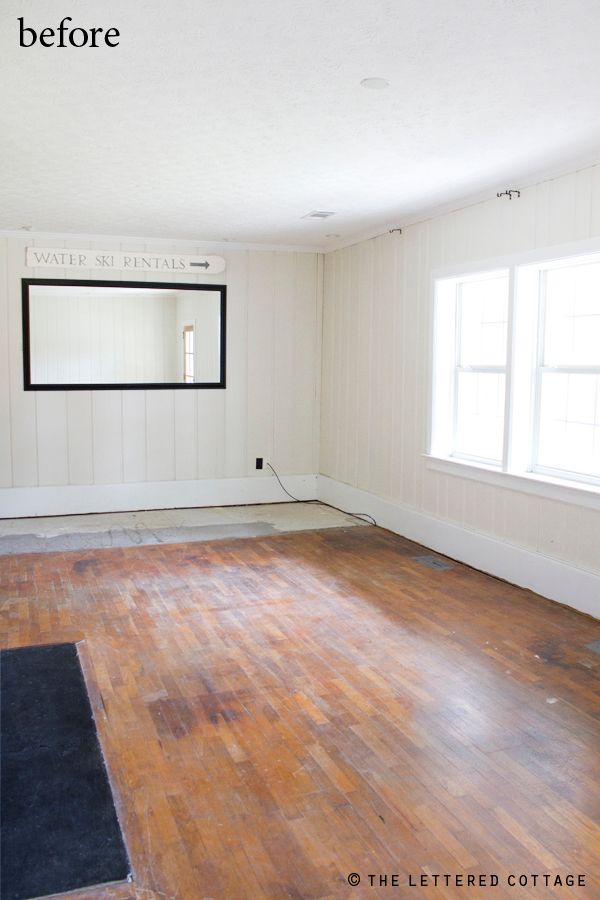 And here's a super short video of what we got ourselves into…
And here's what it looked like when we got done sanding and sealing…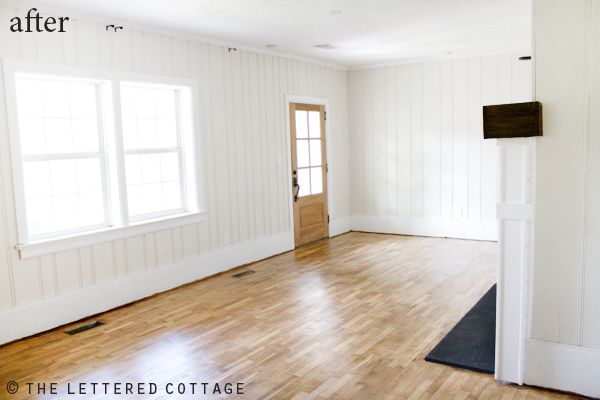 We used a water-based, semi-gloss Varathane from Lowes.
Pretty rooty tooty, fresh n' fruity, eh?!
Obviously we still have that pesky little strip of concrete to deal with down at the far end of the room (don't worry- I think we've come up with a pretty cool plan and we're pretty darn excited to put it into action!), and we look forward to refinishing the hardwood in the dining room when we get back home, too. Then there's baseboards to prime, paint and trim out…walls to touch up….etc, etc, etc.
After that, we'll move onto the cracked, stained, ugly floors tiles in the kitchen. We've got a plan for those bad boys too. (Insert sinister-style laugh here)

Get My Free E-book: 15 Common Decorating Mistakes And How You Can Avoid Them
Enter your email to download my free e-book instantly! 🙂