I'm so excited to share some photos of Kevin's mom's and dad's 'White Carrara' laminate countertops today! They're made by Wilsonart, but we had a local fabricating company (Montgomery Cabinet and Trim) cut and adhere them. We went with a crescent style front edge to minimize the size of the seam where the front and top piece meet. They also went with an undermount (stainless steel) sink from Karran.com to give the surface a cleaner look and to make for easier clean up when it comes to pushing things into the sink.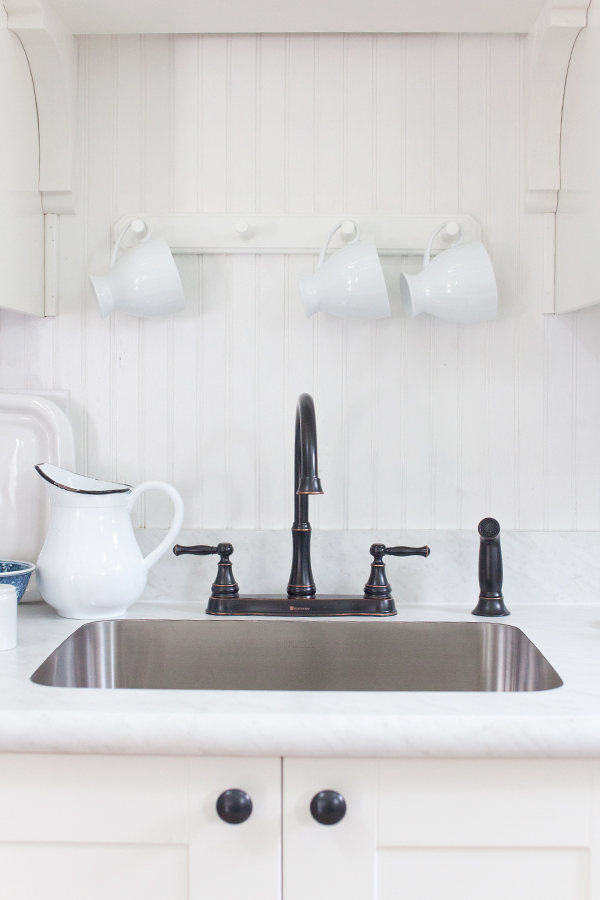 Jim and Katie's sheet of laminate was given to them by the folks at Wilsonart (in exchange for an honest review) but a 4'x8′ sheet of the White Carrara is only $58.56 at Lowes, and it was a little over $350 for the fabrication part of the job, which included the backsplash piece along the back and sides of the counter. It may not be real carrara marble, but it sure looks a lot like it, and it's a heck of a lot easier for Katie to care for. She's only had it for a couple of weeks, and the sink *still* isn't hooked up so she's still anxious to use that part of her kitchen whenever the plumber gets back over here to finish that too.
As for the Ikea cabinets, Katie is LOVING them! Even though she has fewer cabinets than she did in her other home, she feels like she has much more and better storage space in these. She has big, pull-out drawers (vs. regular base cabinets with doors) and it's so much easier to see what's in them all the way to the back.
Here's a list of some of the other things we used in their kitchen:
Drawer Pulls – Home Depot
Cabinet Knobs – Home Depot
Cutting Board – Cloth + Cabin
Faux snowball stems – Cloth + Cabin
Canisters – vintage
Galvanized Chargers – Hobby Lobby
Hyacinth Placemats – Ikea
Salt + Pepper Shakers – vintage
"3" Tray – antique store and decal from Leen the Graphics Queen
Faucet – Home Depot
Laminate Flooring – Lowes
And since many of these pictures had limes in them, here's a link to Katie's FABULOUS key lime cake recipe. It's SO good!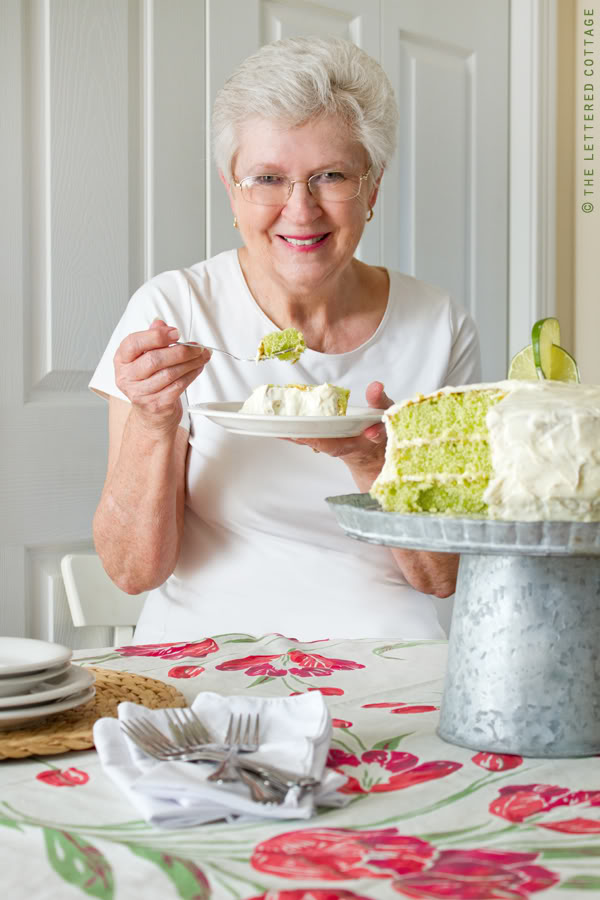 Happy May!
Layla