We've been pluggin' away, little by little, on the north wall in our master bedroom, and man does it feel good to finally be getting closer to the finish line!
Here's what it looked like before we painted it Martha's Stewart's "Blue Hubbard" (Sherwin Williams)…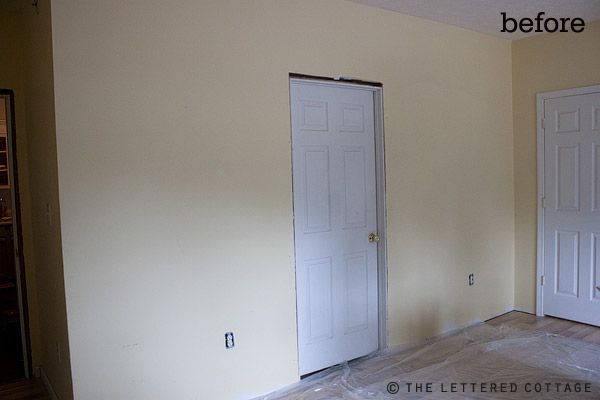 …and here's what it looks like today…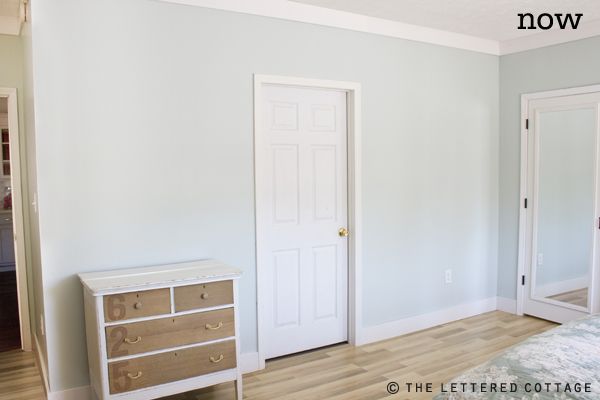 You'll notice we finally put the bathroom door trim back on, and we managed to attach some more of our 1″ x 4″ MDF boards as crown molding and base boards too. Woo hoo!
Next up, we'll be building a barn door…
(Note: This is an inspiration drawing, and that is not our actual bathroom.)
…and creating some kind of built-in wall pocket unit for our TV, DVD player, and other little pretties to sit in too…
(Again. Just an inspiration drawing.)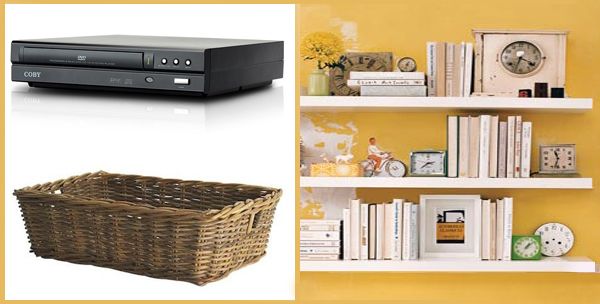 Who knows if we can actually pull it off, or if it'll look exactly like that, but we're definitely gonna give it a whirl and see what happens!
I'd like for it to have a small, flip-down door (below the TV) so that we can hide the electronic stuff from view. Kinda like this…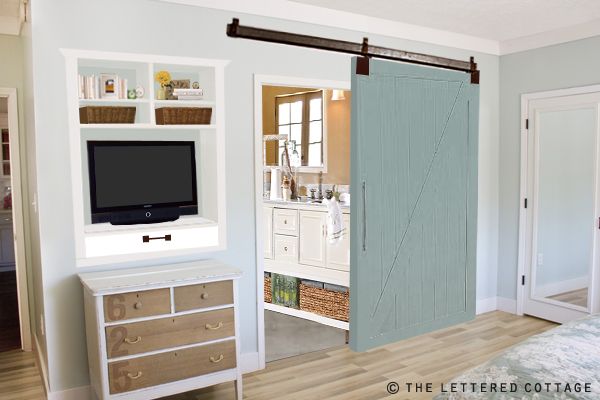 And although we're fans of the open look, I guess another option would be doors on the upper part of it…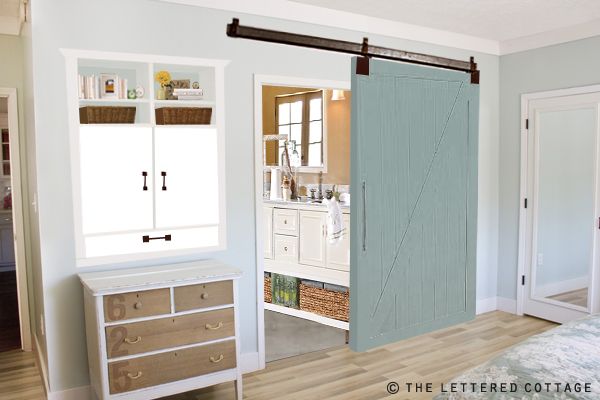 What do you think?  Doors to cover the TV, or no doors?
Wait! Before you answer, keep in mind we're still planning to build a two-doored version of this guy on the wall opposite the mirrored closet doors…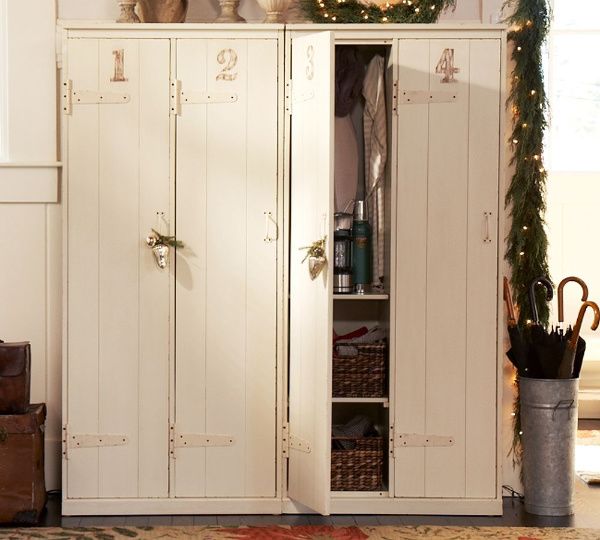 It'll sit to the right of the Blue Hubbard-painted bump out…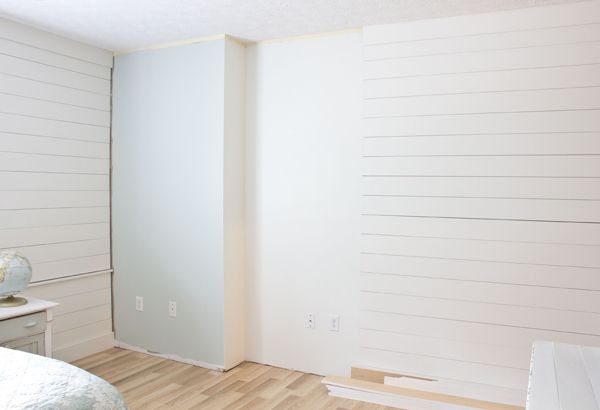 In the meantime, we'll start wrapping our heads around how to build that barn door track for less than the barn door supply companies are selling them for. Wish us luck!

PS– We're not 100% sure about what color, finish or style the barn door will be…we just threw that blue one in there as an example!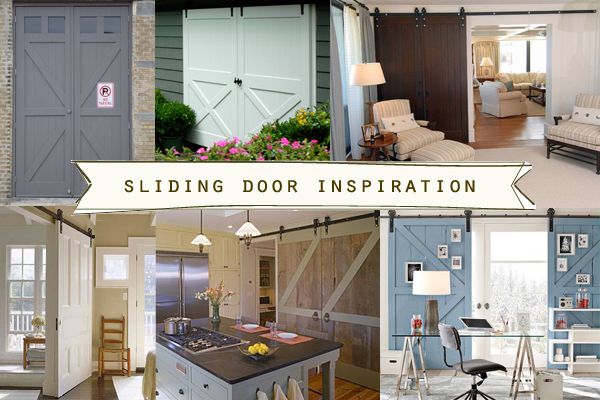 ————————————————————————————-
Join us on Twitter or Facebook!
————————————————————————————-
Need help with your living room layout?
Check out my e-book!