Soon after I blogged about the Things I'd Tell My 17-Year-Old Self, I wondered what I might tell myself in right now, if I was 57, and looking back 20 years in the other direction.
Then I thought: Hey- my Mom is 20 years in the other direction.
So I asked her if she'd be up for sharing her thoughts on the subject, and about a week before Christmas, she gave me an envelope with a piece of paper inside.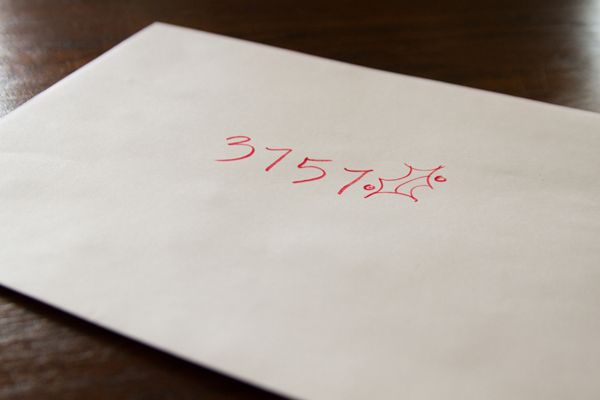 It read…
1) Some of those crazy, heart-stopping fears you have are really just crazy. Red lights on your car dash do not always mean IMMINENT DANGER: CAR ABOUT TO IMPLODE. Dentists are there to help, not hurt. Dogs and horses that run away almost always come back for food. Overflowing toilets only get worse if you run. Wasps are very small and can be smooshed, if necessary, and seaweed is not an underwater monster trying to drown you…it's just seaweed. (PS- At 57, you will hardly fear anything at all!)
2) You need to take care of your body. Brush and floss – MOISTURIZE – stretch and exercise – MOISTURIZE – drink lots of water – MOISTURIZE – eat unprocessed foods – MOISTURIZE. Vanity aside, at 57, you will have a lot of things left to do on your 'bucket list' that will require you to be in relatively good physical condition for several more years.
3) Money for retirement requires planning and diligence. Remind your children of this often. Also, quite a few of your bucket list items will cost some money. If you save a teeny $10/week over the next 20 years, you'll have over 10,000 'bucket list bucks' when you're 57!
4) Almost-adult children need help deciding how to make their way into the real (big) world when they leave the nest. Spend lots of time helping them learn their strengths and passions so that they can have a successful, enjoyable career, and take care of themselves in any lifestyle they dream of. When you feel totally unqualified or need answers- search out capable guidance professionals, mentors, ministers, hypnotists- somebody! The old saying about "moms being as happy as their unhappiest child" is very true.
5) Family and close friend relationships need cultivating. Dig: find the real stuff. Aerate: expel the issues. Renew: forgive…it enlarges the future. Keep in touch, even if it means just being there to listen. Everyone needs, and deserves, people to catch them when they fall, and to cheer them on when they're finding their footing. "Treasure your relationships, not your possessions." – Anthony J. D'Angelo

Thank you, Mom! I love that you read my blog, and that I'll have your words of wisdom saved right here forever! I'll refer to them often…I promise.

Here's to being fearless, fit, diligent, encouraging, and close with friends and family.

Get My Free E-book: 15 Common Decorating Mistakes And How You Can Avoid Them
Enter your email to download my free e-book instantly! 🙂