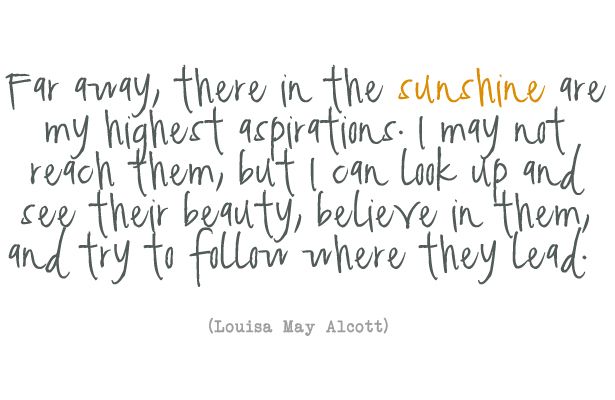 I finally got all the "sunshines" hung on the wall on the left side of the reading room, and after a trip to Walmart for some purple tulips, I was able to snap this photo of the left side of the room today…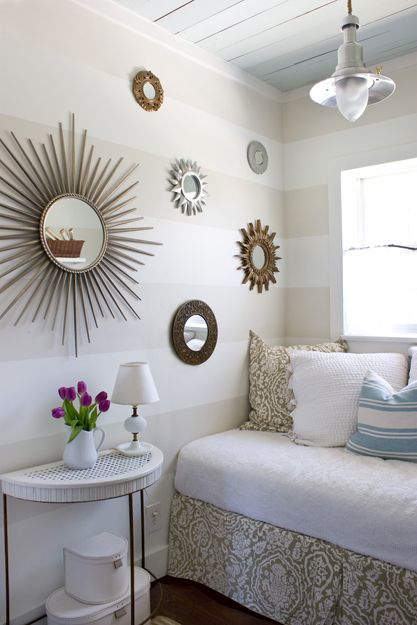 I've always loved the look of a wall full of sunburst mirrors, but they can be fairly expensive, so I really had to put on my thinking cap and be patient to achieve the look I was after in here.
The biggest mirror was a gift from Kevin a couple years ago. He got it at Pier One Imports on clearance for $49.99.
The gold one near the back of the room was an eBay auction win a couple weeks ago. I think it was around $9.00.
The silver one in between those two was also an eBay win a couple weeks ago. It was $5.99.
The two tiniest mirrors didn't really start out as mirrors. I found them at Hobby Lobby in the clearance section. I think they're actually supposed to hold candles.
They were $2.00 a piece…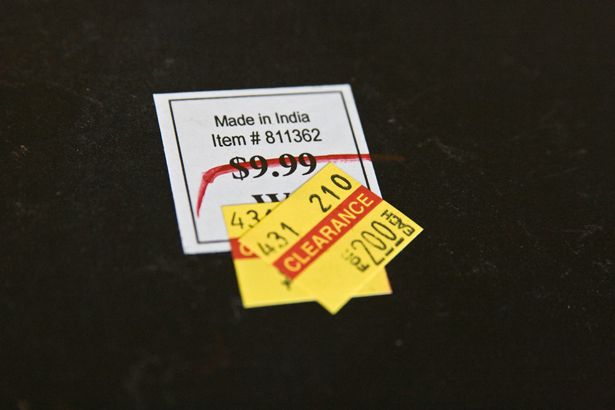 While I was at the "Lobster", I also picked up some little circular mirrors…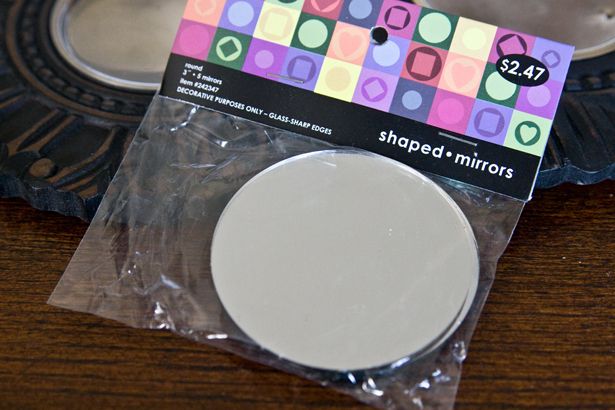 I used wood glue (it was all I had!) to attach the mirrors to the candle holders…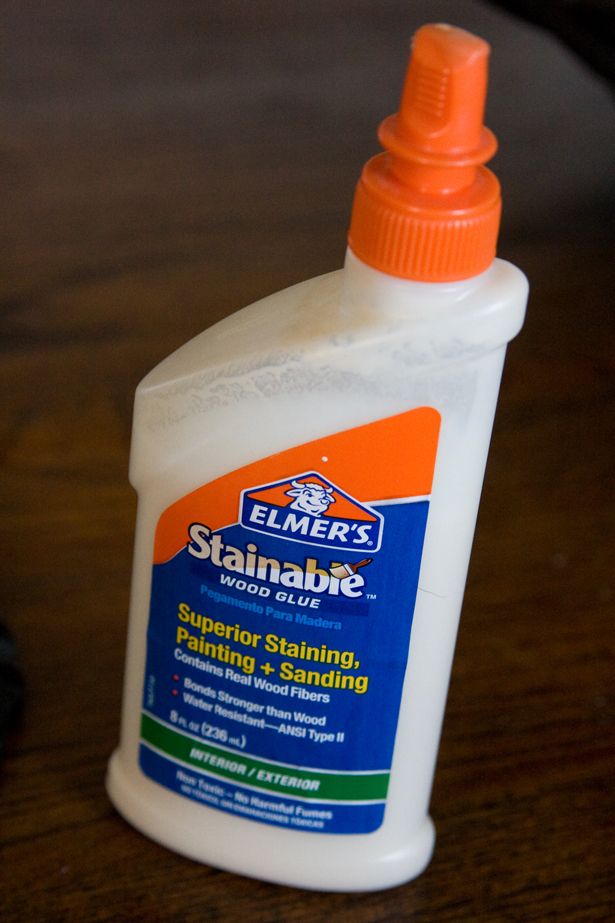 I sprayed one of them antique gold and painted the other "Fieldstone" gray.
The "mirror" that's nearest the bed is actually a wooden charger plate from Target…
Thankfully, Hobby Lobby had some mirrors that fit perfectly inside the middle part of it too…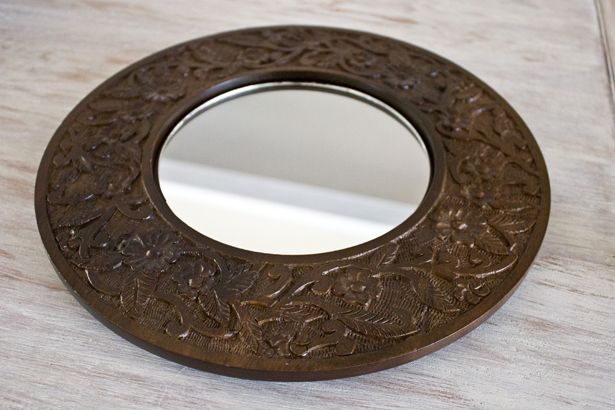 I decided not to do the quote around the top stripe of the room anymore, so I think this room is almost complete. (Whoa. It felt weird to even type that!) Now if I could just save up enough pennies for that white pick-stitch quilt I want for the bed!

In other news, we'll be blogging from Tybee Island for the next seven days. We're leaving bright and early and we've got lots of fun things planned to blog about while we're there. So if you'd like to see what life is like on Tybee, stayed tuned for lots of fun photos (and hopefully some videos!) throughout the week, starting tomorrow. We're actually going to the premiere of "The Last Song" on the island tomorrow night. The whole movie was shot on Tybee, and I can't wait to see it. Love me some Nicholas Sparks!
————————————————————————————-
One more thing, before I call it a day and hit the proverbial hay…
The winner of the White Flower Farmhouse giveaway is:
Rene of Cottage and Vine!
Congratulations Rene!
Contact Lori or Megan at [email protected] to claim your pretty prizes!

Hope you're having a great week!
————————————————————————————-
Check out my e-book!
Get My Free E-book: 15 Common Decorating Mistakes And How You Can Avoid Them
Enter your email to download my free e-book instantly! 🙂