We made a trip down to Troy, Alabama to have lunch with our friends Shaunna and Matt on Friday, and after we got done chowin' down, we got to see how things were coming along in their dining room. This is a photo of the room before they started switchin' things around…
I had some fun creating an inspiration drawing for them a couple months back…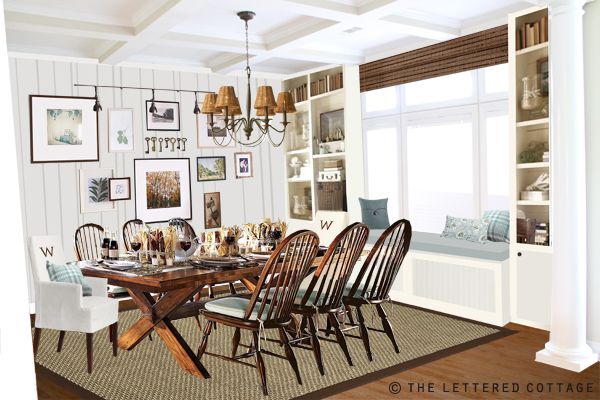 …and, much to my surprise and delight, they've been busy little bees putting the plan into action! Check it out- here's a sneak peek of one of the bookcases Matt built around the windows…
And here's a sneak peek at the inexpensive wood panelling they attached to the wall to the left of the bookcase…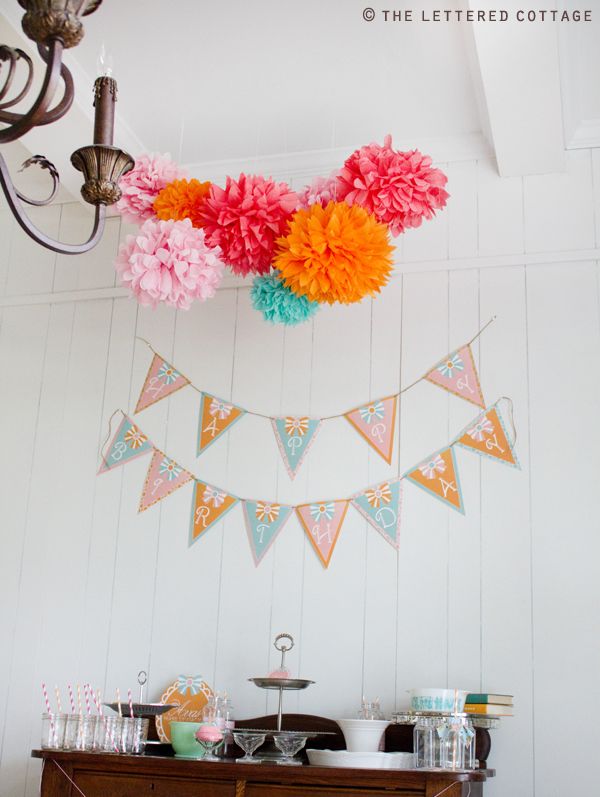 (They were also busy preparing for their daughter Ava's 2nd birthday party's that day!)
I'd love to show you more photos of the room, but it's not quiiiiite done yet. Among other little odds and ends, they've still got a dining room table to build and a window seat cushion to upholster. I can. not wait. to see it when it's all put together!
And speaking of room redos, Kev and I leave for Denver this week (yay!) to meet up with the folks at High Noon Entertainment. We're gettin' together to go over the details of our upcoming pilot shoot, and we're looking forward to crashin' at The Pioneer Woman's pad on the way back to 'Bama…
We hope to stop by and photograph her friend Hyacinth's newly-finished living room too…
Me, Holly and Melissa worked with her on it last year, and I'm anxious to see how it all came together live and in person!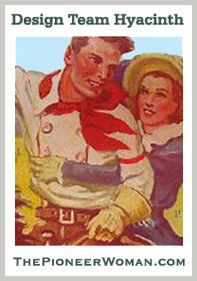 Click the badge above to read more about that redo adventure!
Ree's redecorating a room over at her house right now called the Long Room…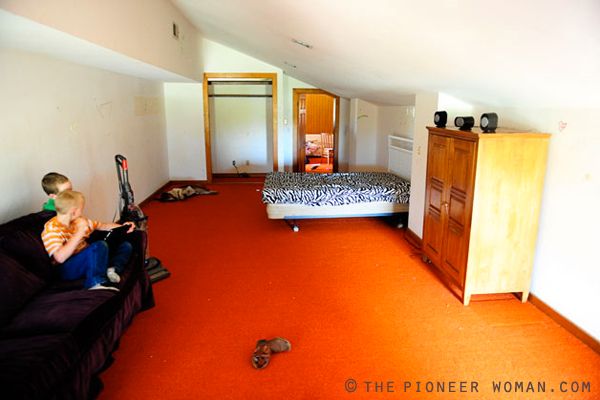 I told her I'd love to see what's goin' on in there. Looks like a whole buncha fun waiting to happen! Hmmmm…my presto change-o finger is starting to twitch again….

We look forward to blogging and vlogging about the whole shebang along the way. Wish us luck…it's going to be a loooong drive!
PS- Are you buying a house in the near future? Is it in Alabama? Drop us a line at LaylaPalmer (at) aol (dot) com if you are and it is!
________________________________________________________________
Join us on Twitter or Facebook!
________________________________________________________________
Need design inspiration? Need help arranging your furniture?
Check out my e-book!
Get My Free E-book: 15 Common Decorating Mistakes And How You Can Avoid Them
Enter your email to download my free e-book instantly! 🙂