Last year, I did a
Photo Consultation
for a sweet gal by the name of
Katie
.
She wanted some low cost/high impact ideas that would help spiff up her Living Room- so I sent her a bunch of suggestions and a inspirational photo drawing to help get her creative gears a-turnin'.
Here's what Katie was workin' with…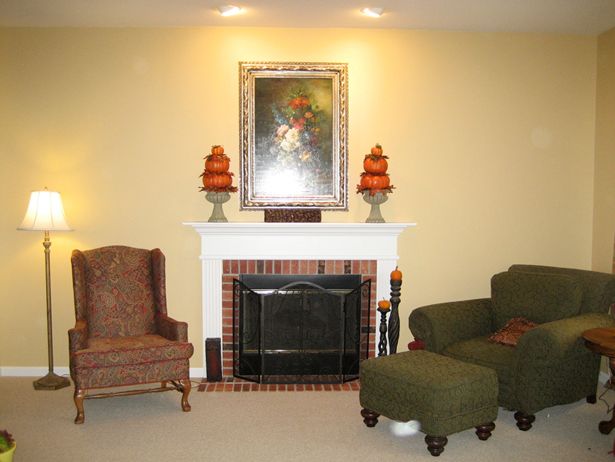 One idea I suggested had to do with beefing up her fireplace.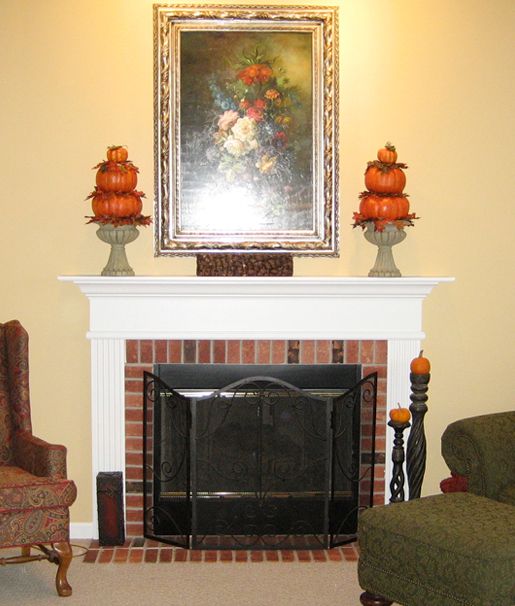 Since it was almost the same size as the furniture around it, it was really struggling to become the rooms focal point.
And it looked so tiny compared the wall around it.
I thought a little extra trim molding would help solve both dilemmas in a jiff.
(Move your cursor back and forth over the photo below.)
This week Miss Katie sent me a photo of the finished product…
Isn't it great!?
She came up with a great, low-dough way to replicate the candleholders I suggested in my drawing too.
She used spindles and spray paint!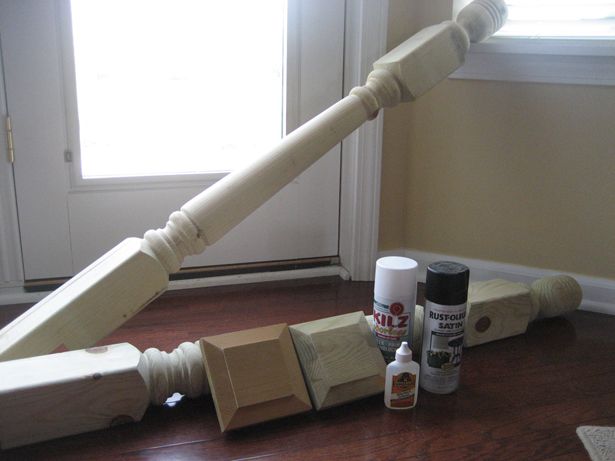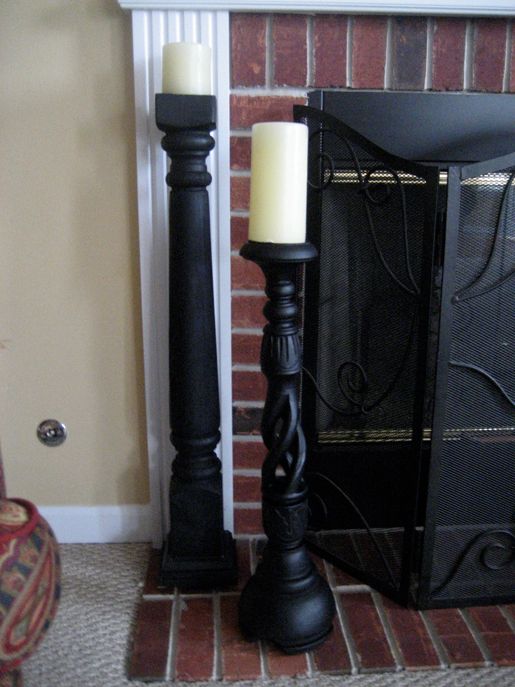 And what's reeeeally cool is that it only cost Katie 12 bucks to make each of them!
So awesome!
If you'd like to make some super-cool $12 candleholders, head on over to Katie's blog, Impatiently Praying For Patience to read her step-by-step tutorial.
————————————————————————————-
In other news, tomorrow marks the 2 year anniversary of our blog.
It's crazy how fast time flies!

See ya mañana!
————————————————————————————-
Need design help?
Check out my e-book!
Get My Free E-book: 15 Common Decorating Mistakes And How You Can Avoid Them
Enter your email to download my free e-book instantly! 🙂