Happy Monday!
A few of you said you'd like to see more Pick My Presto features here this year, and it reminded me to mention that if anyone wants to send me a photo of a room they'd like me to "presto change-o", you can always send it to LaylaPalmer (at) aol (dot) com.
…and speaking of Pick My Prestos, remember the one I did for Sarah at Cozy.Cottage.Cute a while back?

She sent me this before photo of the fireplace wall in her basement…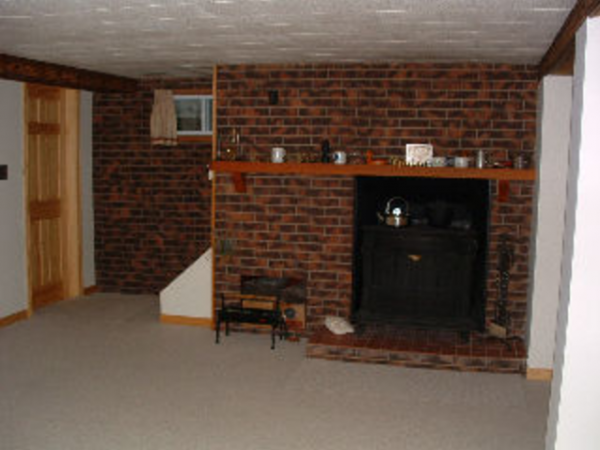 …and this one that showed where they were at with their renovation at that point: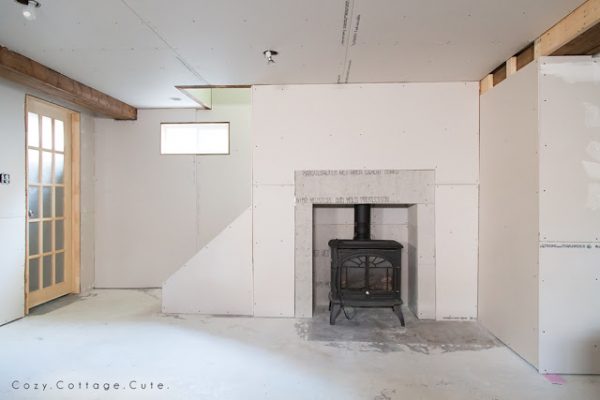 Here's the Photoshopped picture I had fun putting together for her…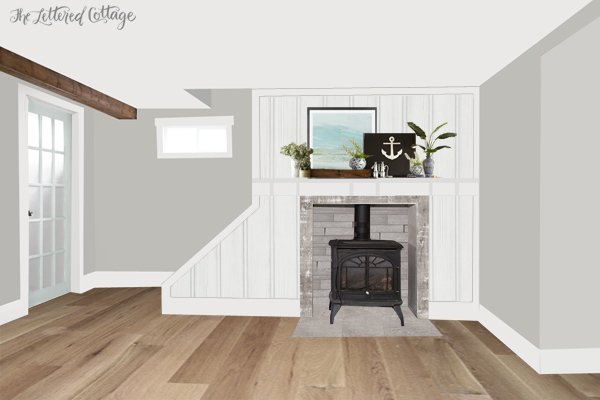 …and here's where they're at now!
As you can see, they added white-painted wood planks to the wall, and finished it off with tile on the hearth and surround. Doesn't it look great? 😀 Her post mentioned that they still need to add trim to the floor where the tile meets the wood, and a mantel and corbels, but wow is everything looking great!
Here's a close up of the pretty laminate flooring they installed…
Sarah said that it's Reclaime laminate wood flooring by Quick-Step in the color Mocha Oak.
What a great tone and I love how wide the planks are!
Alright…off to finish watching Season 1 of "This Is Us". Season 2 starts tomorrow night (on NBC) and after binge-watching the first season this weekend, I am officially hooked!
Have you been watching it too?
Layla
PS- Here's a link to my weekly online LuLaRoe sale if anyone is interested in checking out what's up for grabs this week: Layla's LuLaRoe Boutique. Just click the little "claim" button to claim the item(s) you like, fill out the name/address form in "My Items", and I'll send you an invoice tonight after Sonny boy goes to sleep! XO