We had a super successful shopping day yesterday, and it was so much fun hanging out with some of the folks we've been talking to via phone and email over the past couple of months! We also had a chance to check out the room we're making over, in person, yesterday. It was so surreal stepping inside of the room that I had previously only "been in" in the virtual model on my computer!
(The spectacular view from our hotel room here in VA Beach)
(Me, taking a last minute look at my 3D drawings before heading out the door to shop!)
We brought our video camera along with us while we shopped yesterday and hopefully we'll get a chance to use it again today, while we work on the room, so that we can post some behind-the-scenes footage here on our blog.
I found this schedule online, which shows when and where you can catch our "The 700 Club" segment on Tuesday (December 8th)…
In the meantime, I've received a number of emails regarding our fireplace lately, so I thought I'd revisit a post I did a while back, which shows the exactly what we did to transform our outdated-looking fireplace into one that suits our style…
———————————————————————————————-
Our $82 Fireplace Re-do
What do you do with an outdated-looking fireplace, that's proportions are all wrong, for around eighty bucks?
First, you bulk up themantle by attaching wider wood to it. All it takes is a 1"x 8" piece of lumber, that's distressed and stained the color of your choice: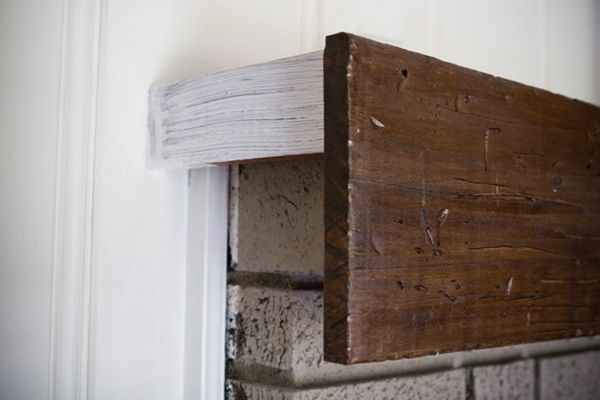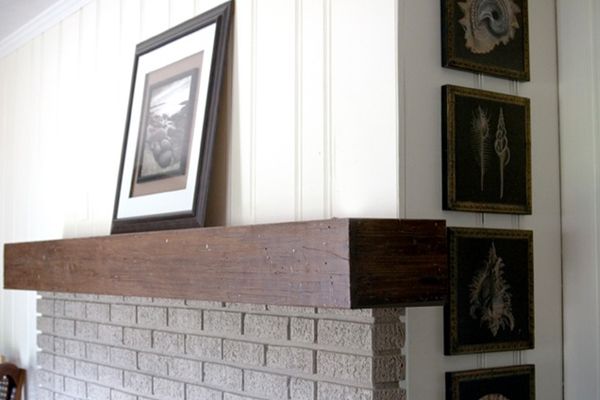 Then, you remove the cast iron firebox: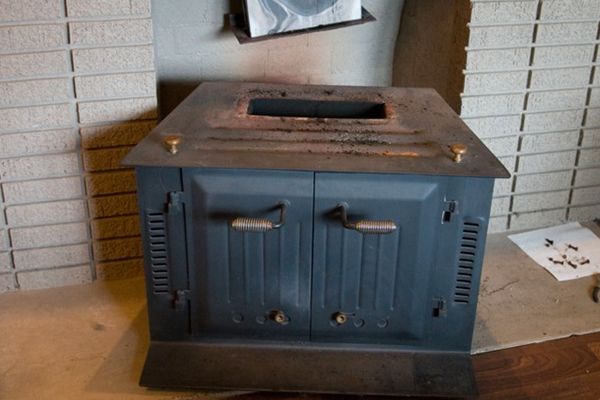 Next, you paint the brick around the opening, and the cracked concrete hearth, black: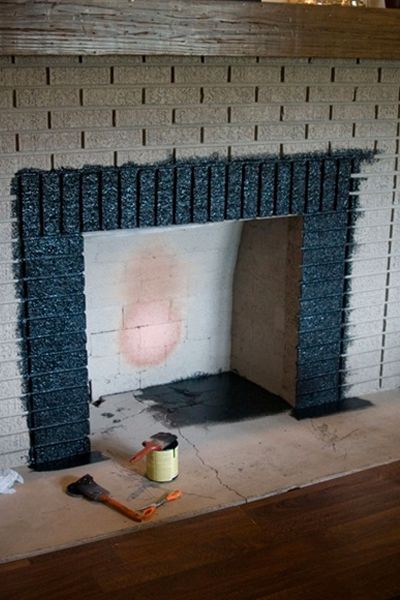 Then, you add strips of wood & luan plywood to the facade to create dimension, using Liquid Nails:
Next, attach various 1×4's, and 1/4"x4"s, to the luan plywood using wood glue or Liquid Nails:
Don't ask me what that weird pinkish spot on the back wall of the fireplace is. I have no idea. All I know is that everytime I looked at it, I saw Wilson, from "Cast Away":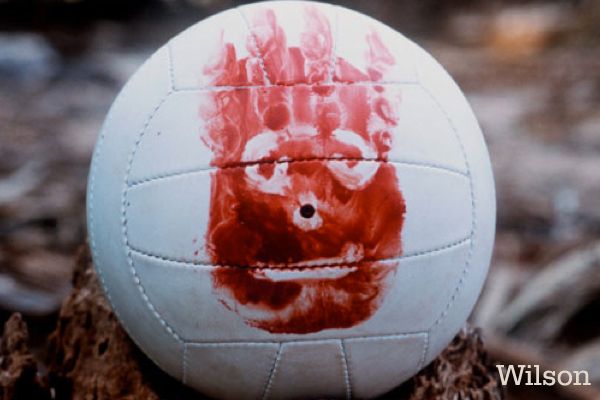 Next, tape off the brick so that you can caulk the seams and paint all the wood:
Last step, paint the inside of the fireplace with black heat-resistant paint.

Here's how it looks today, after implementing all of the simple and inexpensive steps listed above:
(Spring)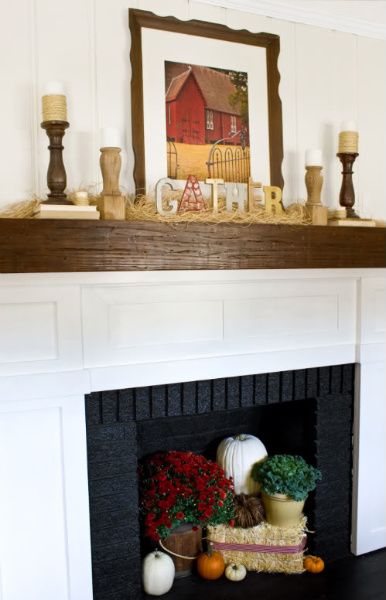 (Winter)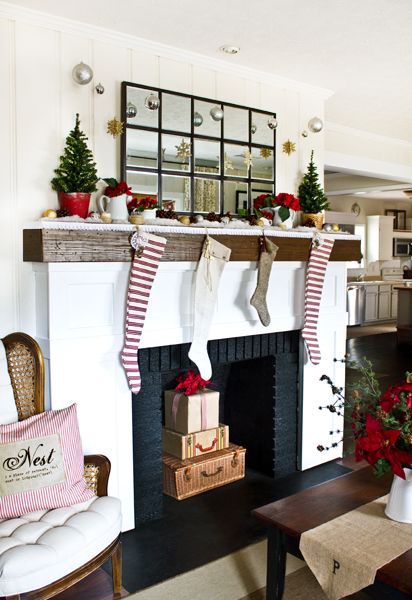 Ours is a non-working fireplace, so if you're thinking about doing this project on a working fireplace, you should check building regulations to see what's allowed as far as adding wood and paint before you begin. Safety first!