Happy Friday!
I thought I'd share a post about our new window shades today. I just love 'em! They're Good Housekeeping Woven Wood Shades from SelectBlinds.com and the style I chose is Jute Wheat.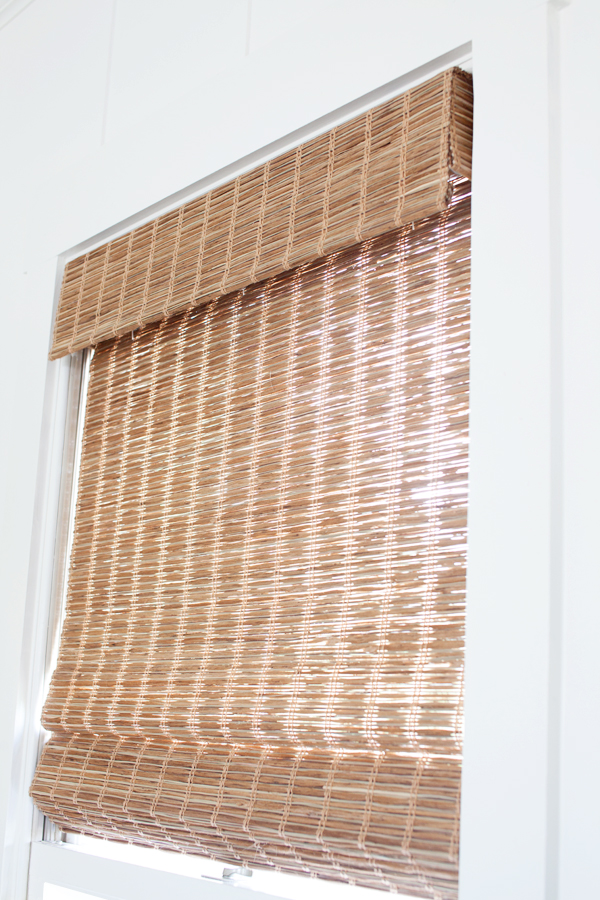 Here's a short video about them for those who can watch:
And for those who can't/don't want to- in a nutshell, I shared that I've been purchasing shades from SelectBlinds.com for years, so I'm suuuuper excited to be partnering with them on this project. I really do love their shades, especially now that they're cordless. Which reminds me, I'm also excited to announce that on March 31st of this year, SelectBlinds.com became the first custom window covering company to go 100% cordless. Isn't that awesome? Their goal is to inspire change in the industry, and they're really passionate about educating folks about the dangers of shades with cords. They've even teamed up with a non-profit organization called Parents for Window Blind Safety and together, they host Project Cordless so that every month they can upgrade someone's entire home, apartment, military housing unit, or daycare facility with cordless window coverings at no charge.
You can nominate folks for the giveaway at SelectBlinds.com, and if you're in the market for some new window coverings and you find something you like while you're there, be sure to enter the word TRANSFORM at checkout and your order will be discounted by 40%. (The code works in conjunction with the "buy 3 get 1 free" they run on a regular basis too!) Click the banner below to head over to their site…
I look forward to showing you what we're using on the bottom half of the windows soon!