A few weeks ago, I opened my mailbox and found a book from our friend Mary Kay inside…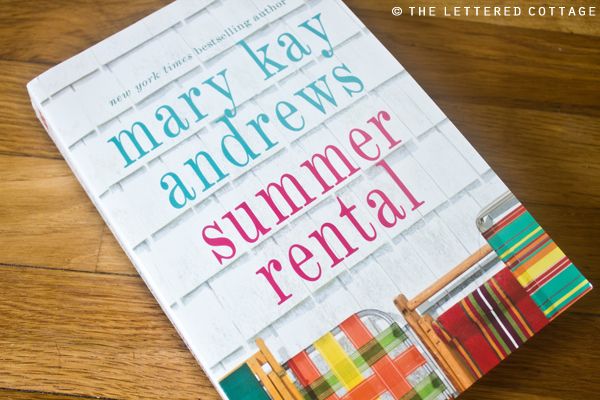 And like all of her books, I could not put that sucker down! Read the whole thing in three days!


I kept telling myself I should slow down and just read a certain number of chapters per day- but I couldn't do it. I just had to know how it ended! It's about three childhood friends from Savannah (Julia, Ellis and Dorie) who spend a month at a tumbledown beach house called Ebbtide on the Outer Banks of North Carolina. Their plan is to recapture the friendship of their youth, but things don't go quite as easy breezy as planned. It's jam-packed with humor, intrigue, suspense and a few steamy Summer romances too!
I couldn't help but envision the "Nights in Rodanthe" house the whole time I was reading it…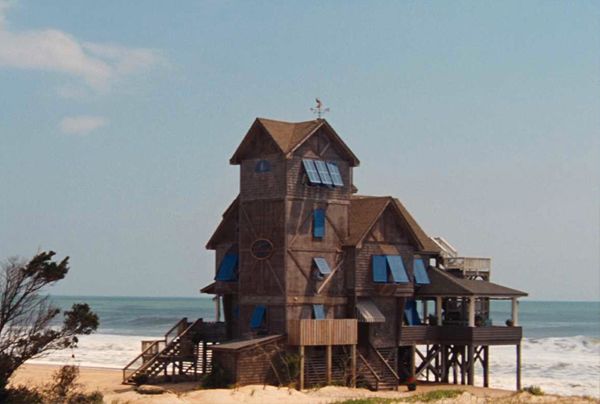 (Did'ja hear they moved that house so it wouldn't get swallowed up by the sea? It's available for rent now too!)
Summer Rental hits bookstores on June 7th, but Mary Kay is signing two copies for two Lettered Cottage readers this weekend, so if you'd like to throw your name in the hat, just leave a comment on this post and we'll randomly select two winners at noon (Central Time) on Sunday, June 5th. And in addition to the book, each winner will receive a set of Mary Kay's recipe cards and an "MKA" beachy bumper sticker. Good luck!
PS- The painting on the home page of our site today was created by Donna Robertson, and if you missed Mary Kay's "Summer Rental Essentials" guest post the other day, click here after you leave a comment! Also, in case anyone is interested: Page and Palette Bookstore in Fairhope, Alabama is hosting a "Read It & Eat" with Mary Kay at Tamara's Downtown on Friday, June 10th. Mary Kay will lead a discussion beginning at 1:00pm over a lunch at Tamara's, followed by a book signing at Page & Palette. Event tickets are $35 and include admission to the Read It & Eat, your lunch, and a hardback copy of Summer Rental. Tickets available at Tamara's Downtown and PageandPalette.com!
——————————————————————————————————–
Join us on Twitter or Facebook!
————————————————————————————-
Need help arranging your furniture?
Check out my e-book!