Hi there! I'm Mary Kay Andrews.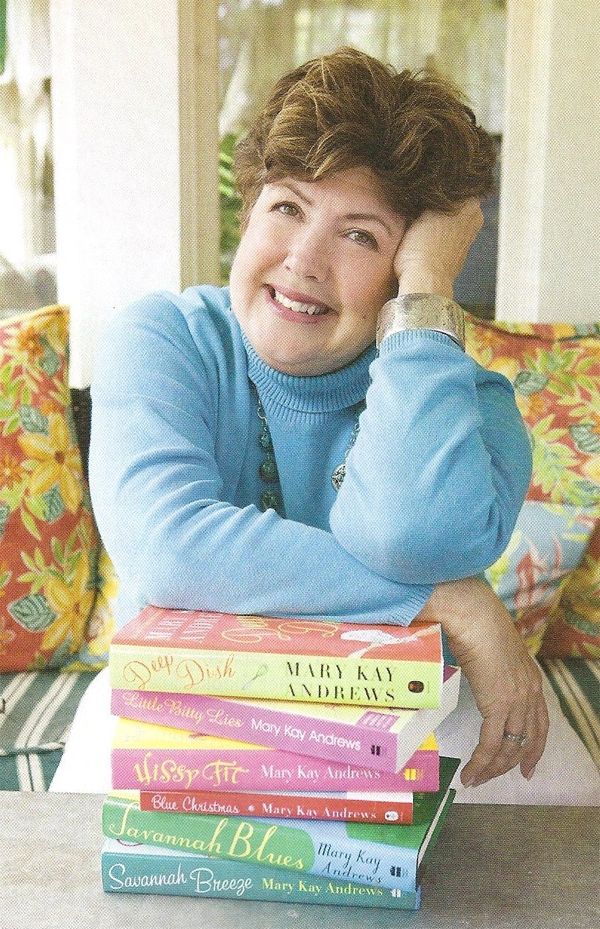 Kev and Layla are off knocking things down and fixing things up, so I'm the blogger du jour!
What's that? Today's menu? It's a little thing I call Summer Rental Essentials.

I'm pretty expert on the topic, because for many years my family and I rented vacation places at the beach, in the mountains, and by the lake. Now, we own our own sweet little vacation rental on Tybee Island, Georgia- a cottage called The Breeze Inn, where Kev and Layla have actually stayed. I also have a new novel out June 7th, called Summer Rental. The book is set in a beach house called Ebbtide, on the Outer Banks of North Carolina.
So, let's get started, shall we?

Do you hear that? It's the sound of suitcases snapping shut, car doors closing, kid's excited chatter coming from the back seat, the clink of ice cubes, the lazy hum of an overhead ceiling fan. It's the sound of the kick-off to summer, and summer rental season. Maybe you're renting a cozy cabin in the mountains, or staying cool at a lake house, or even, like me, setting off for a week at a cottage at the beach. Or maybe this is the year you're sticking close to home with a staycation. Whatever your summer rental plans, here are ten items I think are vital to a great summer rental experience. We made a point of including all these when we were restoring and furnishing our 1940s-era concrete block cottage three years ago.

1. A wooden screen door that slaps open and shut. Bonus points for a vintage aluminum Floridiana insert. Ours came from the Brimfield Antique Market in Massachusetts, and I based the color scheme of The Breeze Inn around it.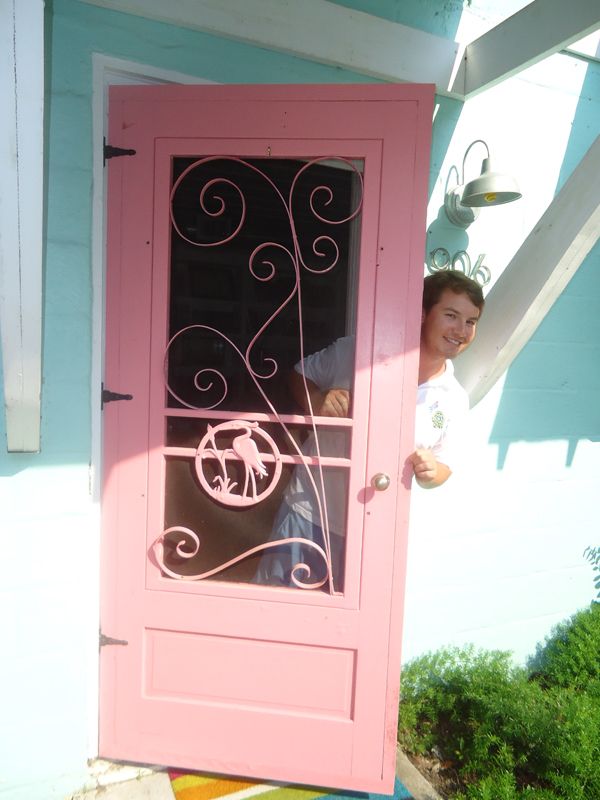 2. A big squishy sofa for lazing around on after a day at the beach. It doesn't have to be expensive. Ours came from a church rummage sale, and I had it slipcovered in washable, bleachable cotton duck. I had two sets of bottom cushion covers made, because those receive the most wear and tear.
3. An outdoor shower. A must-have at The Breeze Inn, to keep sand off our reclaimed heart-pine floors. The doors of our shower stall are old wooden shutters I brought back from Brimfield. The extra towel hooks inside the booth are old faucet handles. I bought a bucket full of 'em at an estate sale in Atlanta.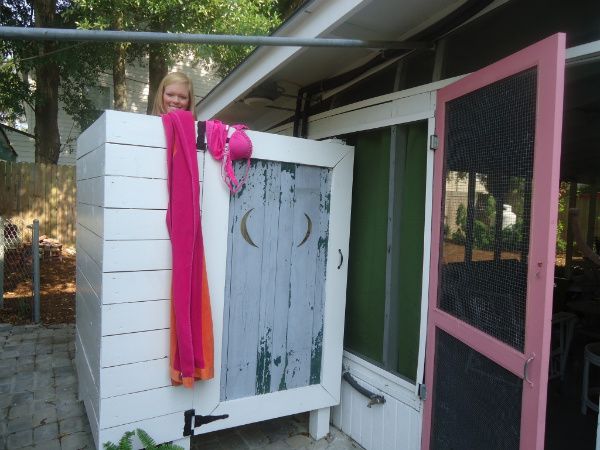 4. A squeaky glider or porch swing that lulls you to sleep. I found our (then) rusty, crusty porch glider at the Scott Antique Market in Atlanta. Mr. Mary Kay replaced some of the parts, then we wire-brushed it and painted it margarita green.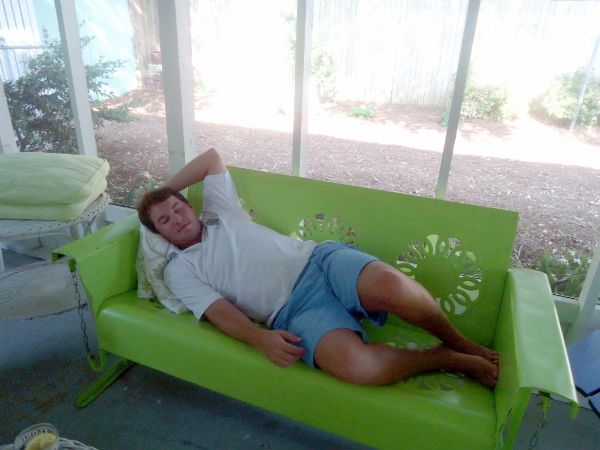 5. An extra fridge for watermelon, popsicles, Kool-Aid and adult beverages. I inherited my sweet Aunt Alice's '50s pink Philco fridge. My son recently sanded off the rust, and we spray painted it a hotter pink. Here's a tip: specially formulated appliance paints come in blah colors. Buy a can of white appliance paint and have the store tint it to match your paint sample. They may have to pour off a bit of the paint in the new can to make room for the tint, but it's definitely do-able.
6. A screened porch. A must for cooling off after a day at the beach or play. Ours is furnished with mismatched tables and chairs gathered at junk shops and estate sales–all spray-painted white and slipcovered with outdoor fabrics. The floor is painted concrete and can be hosed off at the end of the week.
7. Board games, puzzles, and playing cards. Turn off the TV! There's just something so old-school cool about gathering around with friends and family for a late-night game of cutthroat Boggle. I buy games for next-to-nothing at thrift shops and yard sales, but I always check to make sure they have all the pieces first.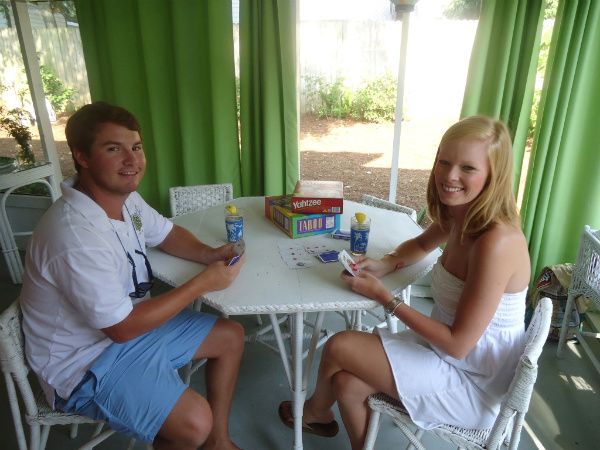 8. An extra daybed for tag-alongs. If you're like my family, there's always a last-minute friend or cousin added to the trip. Tuck a daybed into an unused corner of the house, and it'll always find a taker, if even just for an afternoon nap. Air mattresses are all right–and we have one stashed in a closet, but I made the daybed in our laundry room out of a pair of $30 headboards I picked up at a flea market, and a spare pair of bed rails we had in the attic. You won't need a box spring for a daybed, just a good quality mattress. Our white matelesse bedspread was a $19.99 HomeGoods find, and the pillow shams were gathered from yard sales and discount stores.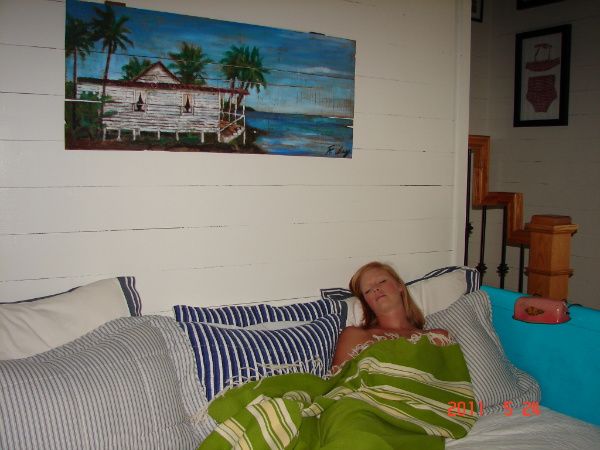 9. Plenty of fans. Snooty designers despise ceiling fans, but we love 'em at the beach. There's nothing like the slow whir of a ceiling fan–or even a box fan pointed in your direction, to lower your blood pressure and your body temp.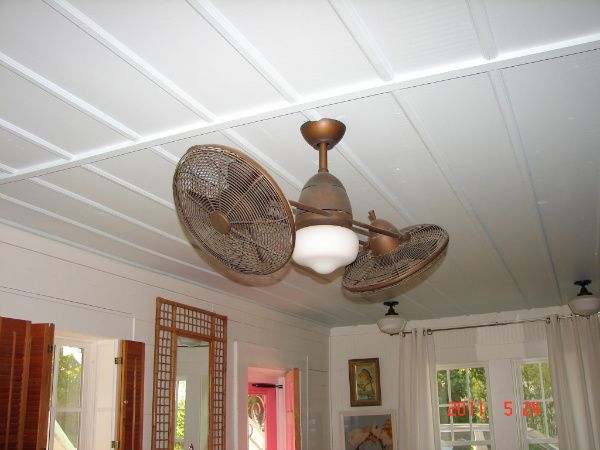 10. A good read. Sturdy bookshelves were a must for The Breeze Inn. Ours were recycled from a Savannah law firm doing away with its law library. I've filled the shelves with regional cookbooks, decorating books, kid's picture books, mysteries, romance, and oh yeah, great beach reads–including the full selection of Mary Kay Andrews titles…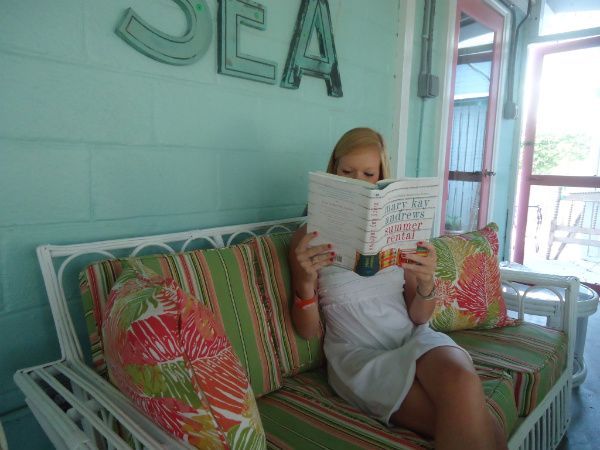 …especially Summer Rental!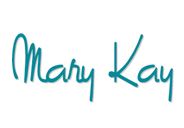 PS- Kev & Layla are giving away a couple of copies of Summer Rental here on TLC this week- stay tuned for further details!
____________________________________________