This is going to be a bit of a junk drawer post. Stuffed from top to bottom with random, yet important, little thoughts and things.
First up- a thank you.
We just loved the six-word love stories we found waiting for us in the comments section of this post this week. They were incredibly moving, and we sure do appreciate the opportunity to experience those tender moments with you. I thought about featuring some of them here today, but choosing just a few just never felt right. Each little sentence sums up something so BIG and life-changing to the person who created it. Each one is equally as beautiful and important as the next and we'll treasure that sweet thread forever.

Second- I had a rope bridge moment last week. (Cue: fireworks and confetti- ha!)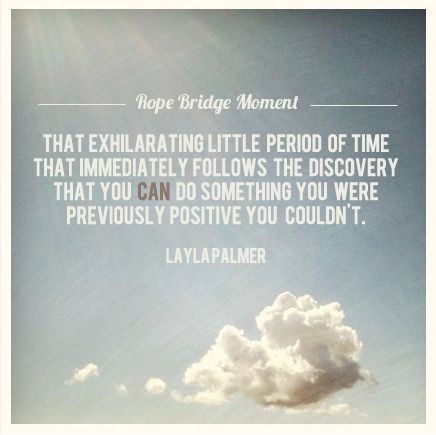 It happened right after I (somehow) managed to stand up (with Josh and Kevin) and speak about photo styling in front of a conference room full of people.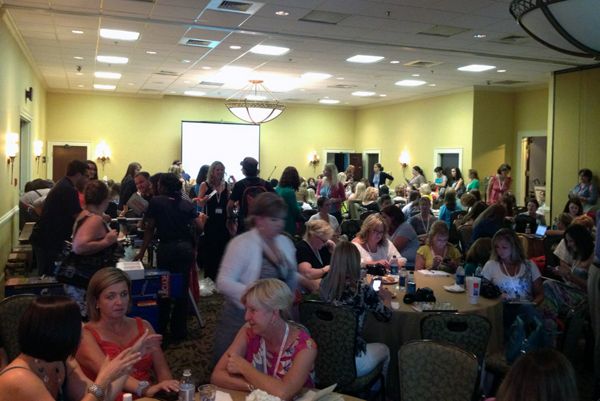 I haven't said much about speaking at the Haven Conference up until this point because, to be honest, I was nervous about it from the minute I agreed to do it.
Those who know me, or have read my posts about anxiety, know that public speaking is something I'd normally steer very clear of ever doing. But somehow, one night, after a local charity event here in Prattville, I wound up standing in a big, grassy field with Kevin and Josh. And sometimes when the three of us get together, inspiring discussions occur, hours whiz by like nanoseconds, and in this case, text messages get sent to Rhoda- a.k.a the head Haven Maven. Text messages that say stuff like, "Hey! Josh and Kevin and I are hanging out, talking about Haven. I think I'm up for speaking about photo styling with them if you'd still like to add that to their photography class!"
Must have been Alabama's big, beautiful, star-filled sky that got me all fired up that night, because I started regretting my decision the very next morning.
March and April brought with them stress headaches, nightmares, and a quickened pulse whenever I told someone I was going to speak at Haven. And in moments of total panic, I'd go into "I've gotta figure out how to get out of this" mode. In May, I recruited my friend, Shaunna to stand up and speak with me. She makes me laugh, and is so fun to listen to. But a big blast of anxiety crept back in two days before the conference, and I went to bed imagining myself telling Rhoda that I just couldn't go through with it. I told myself if I felt the same way when I woke up, I'd just text her and get it over with, once and for all.
But (as usual) I felt more calm about everything the next morning- and (as usual) I knew in my heart that I needed to push myself, because I also know in my heart that most of my fears are completely irrational. And how good it feels to conquer them.
So I packed my bags, took a deep breath, and walked into the conference room at 3:30pm on Thursday, June 21st. The same day the Shaunna woke up with a stomach bug, and told me she wasn't going to be able to make it to our session.
Oh dear.
Kevin and Josh spoke about photography first (for about an hour), which gave me time to get used to being in the room, and being in front of that many eyeballs. But I'm not going to lie, as I was sitting there in the beginning, fear started to take over, and for a while I was positive I wouldn't be able to turn my head and look at the audience. I kept thinking, "what are you going to do when you have to stand up and talk to everyone!?" A few frantic, mental moments later, the answer came to me. JUST LOOK AT THE BIG SCREEN AND TALK ABOUT THE PICTURES IN YOUR SLIDESHOW. "Oh yeah! The pictures! That's what I'll focus on- the pictures! The pictures of interiors that I had so. much. FUN creating with my husband- who, by the way, is going to be standing up there RIGHT next to you while you talk. Heck, he knows EXACTLY how nervous you are, and you KNOW he'll jump in there and start talking tablescapes like a champ if you give him the "Help! I can't talk!" look. Just look at the pictures."
Long story, even longer: I got through it. I looked at the screen a lot. I talked about things that are fun for me to think about, and I actually ended up having a really good time with it. Especially on Day 2…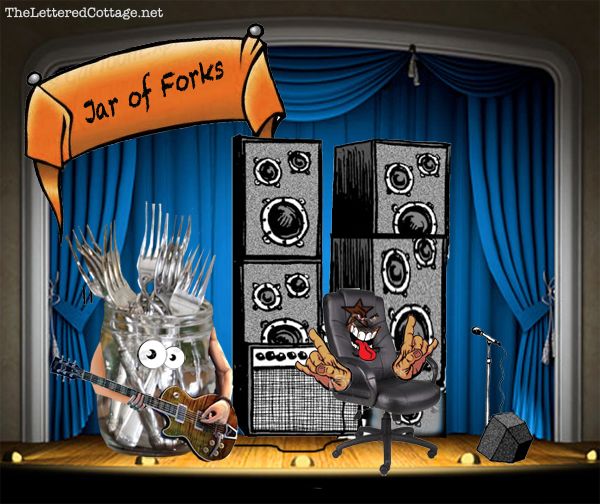 Day 2 attendees will understand that last pic. 😉
So, two things:
1) Thanks to the Haven Mavens, and my local friends & family, for encouraging me to push past my fear of public speaking. You were all right– I didn't pass out. I didn't run out of the room hyperventilating, and most importantly, I didn't go number three in front of a room full of people. Whew!
(And, Kate, you were so sweet to sit up there next to me when you found out Shaunna wasn't feeling well. I cannot tell you how much it meant to me to have you up there with me!)
2) Thanks to God. For all of it. The precious people, the opportunity, the strength. For I know the plans I have for you, says the Lord. (Jeremiah 29:11) I really, really want to be all He meant for me to be. I don't want to let fear and anxiety hold me back from participating in positive events with people that make me smile!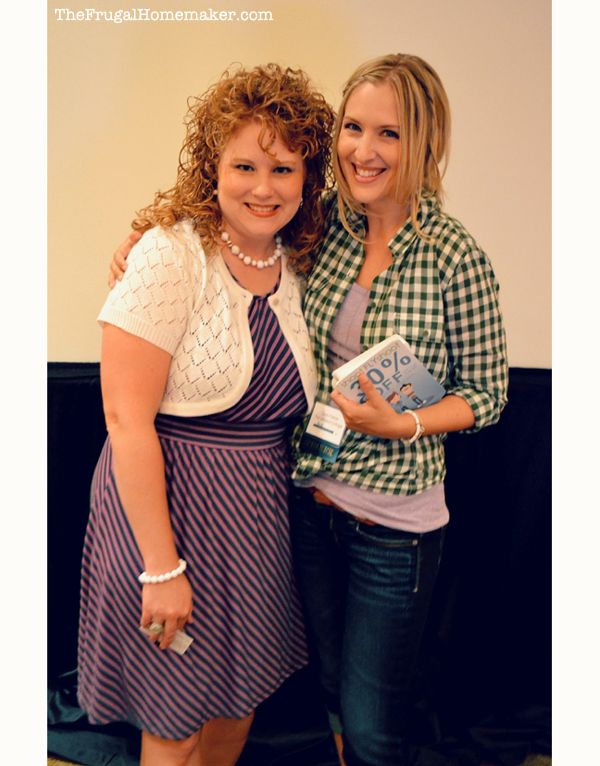 (UglyDucklingHouse.com, LoveOfFamilyAndHome.net)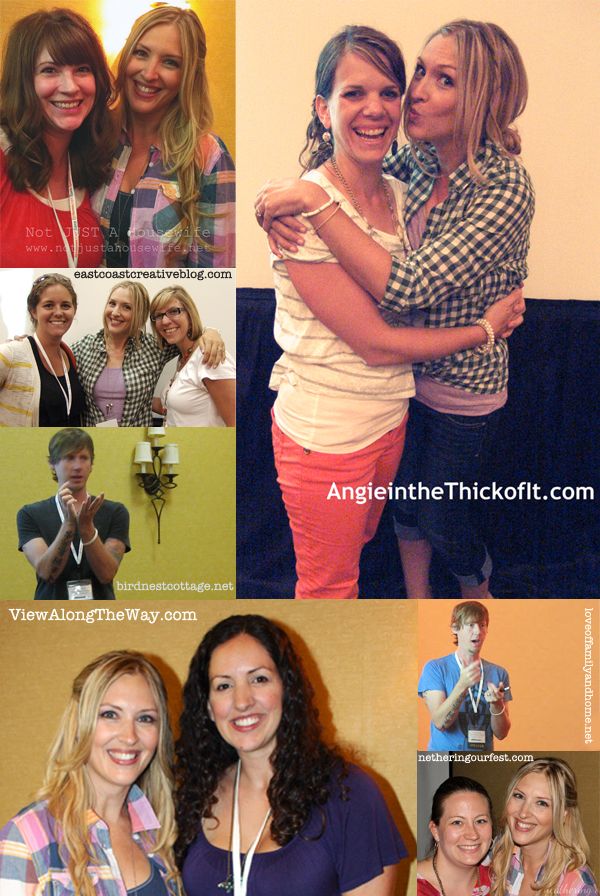 (TheSpaceBetweenBlog.net, NotJustAHousewife.net, EastCoastCreativeBlog.com, AngieInTheThickOfIt.com, BirdNestCottage.net, ViewAlongTheWay.com, LoveOfFamilyAndHome.net, NetheringOurFest.com)
(NotJustAHousewife.net, ShabbyNest.blogspot.com, TheHandmadeHome.net)
PS- You can find more fun photos from the conference over on Flickr!
I wanted to share this experience, not only so that I can refer to it the next time I need another little push- but also (hopefully) as encouragement to anyone reading this who deals with anxiety issues like I do. We need to do our best to remember that, no matter how much it doesn't feel like it: We are not alone and we can do it!

And last but not least, since this blog serves as our e-journal, I wanted to document something wacky that happened on our wedding anniversary, this past Monday.
I think this Instagram photo I tweeted that day just about sums it up:
Unfortunately Kev's foot and leg swelled up all the way to his knee the next day, so we made a trip to the doctor. While he was back seeing the doc about his bite, I had a really lovely experience in the waiting room, and that's really what I wanted to lock into my brain/blog today.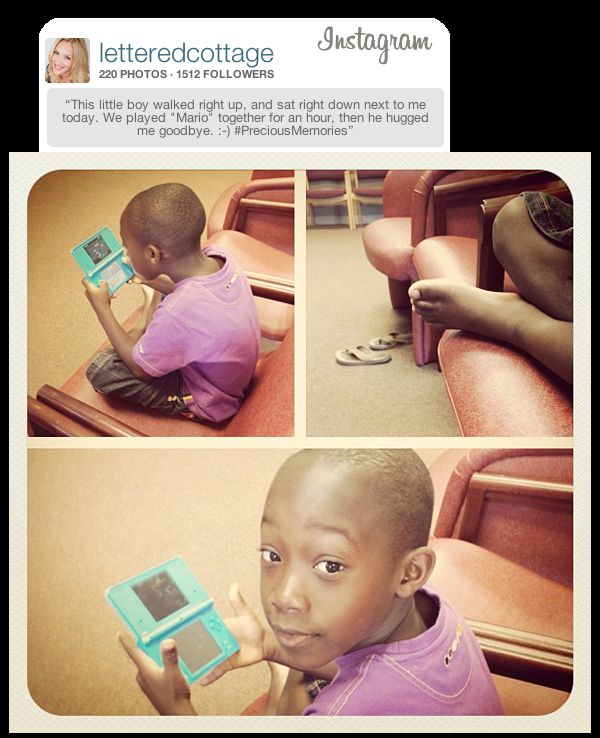 There wasn't anyone else in the waiting room- just me, the boy, and his Grandma- who was sitting in a chair straight across from mine. He had at least 40 chairs to choose from, but that little guy marched right up to the chair next to mine, and without a word, made himself right at home. We became fast friends, and his Grandma even let me watch him while she went back and saw her doctor. We played "Mario", and looked through magazines, and watched cartoons on the wall-mounted TV. It was one of the coolest experiences I've ever had with a child (It just all felt so surreal!), and I find myself never wanting to forget those kinds of things. Yay for blogs & journals!